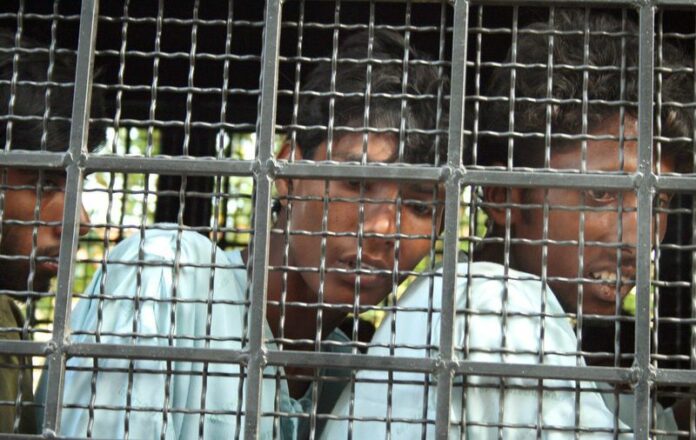 BANGKOK (DPA) — A Rohingya woman was found dead in a convoy containing nearly 100 people being smuggled into Thailand, police said Monday.
The woman was among 98 Rohingya crammed into the back of five pick-up trucks stopped early Monday in southern Nakhon Sri Thammarat province.
"She lost consciousness and died because of cramped conditions inside the vehicles," Police Captain Suwit Nuansoong told dpa.
"They had not been given food for two days prior to the arrests," he said.
The five vehicles were seized, along with two of the drivers, police said. Three other drivers fled the scene.
The Rohingya were taken to a local hospital for health checks.
If found to be victims of human trafficking, the migrants will be deported back to their country of origin. If found to have entered the country illegally, they face arrest.
Rohingya migrants regularly make their way to Thailand to escape sectarian violence in western Myanmar or search for work.