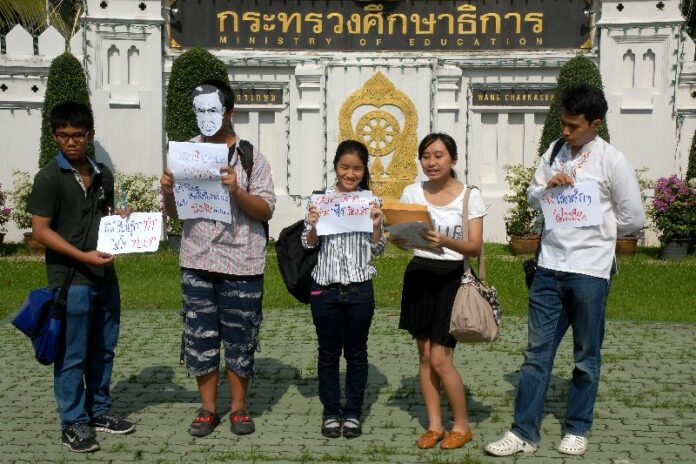 (Prachatai English)
BANGKOK – The Thai Army's TV station banned a student activist from a talk program after she raised questions about the the legitimacy of the May 2014 coup d'état to a member of the junta-appointed National Reform Council.
On Friday, staff of the program, called 'Investigating Hot Issues' on The Army's Channel 5 TV, told Nattanan Warintarawet (aka, Nice), an anti-coup outspoken student activist from from Triam Udom Suksa and the Secretary-General of Education for Liberation of Siam (ELS), to leave the studio shortly before the program was taped, according to Nattanan.
Read more here.
Note: Khaosod English is not responsible for content on other websites.