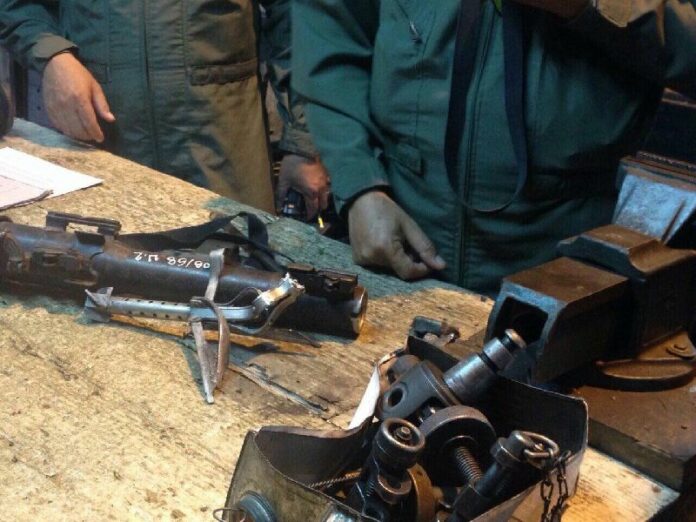 BANGKOK — An explosion that wounded five soldiers inside an army barrack in Bangkok this morning was an "accident," a spokesperson for the Royal Thai Army confirmed.
The blast was heard from the headquarters of the Ordnance Corps in Bangkok's Bang Sue district at around 10 am today.
According to Col. Sirichan Nga-thong, the explosion occurred while soldiers were attempting to repair a rocket-propelled grenade (RPG) inside a workshop building.

The RPG that exploded during a repair effort at the headquarters of the Ordnance Corps in Bangkok, 9 Feb 2015.
Four soldiers were slightly injured by the blast and one suffered a wound to the head, Col. Sirichan said.
"Let me stress that the accident took place inside a military installation. No outside person was affected," she told reporters, adding that all wounded victims are expected to leave hospital in two days.
Meanwhile, Lt.Gen. Tharee Wutthipanich, commander of the Ordnance Corps, said the repair work was a routine task undertaken by soldiers in the unit. "It has nothing to do with any political protest," he said.
In the hours between the blasts and the military's press conference at noon, there was some speculation that the explosion was connected to a recent bombing attack at Siam Paragon shopping mall on 1 February.