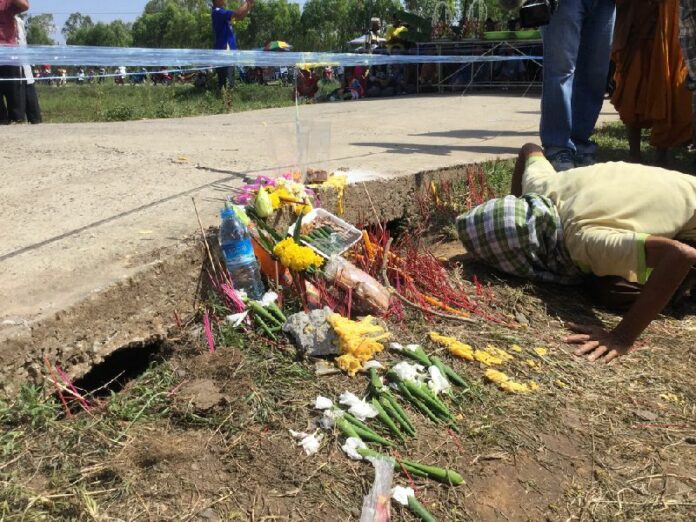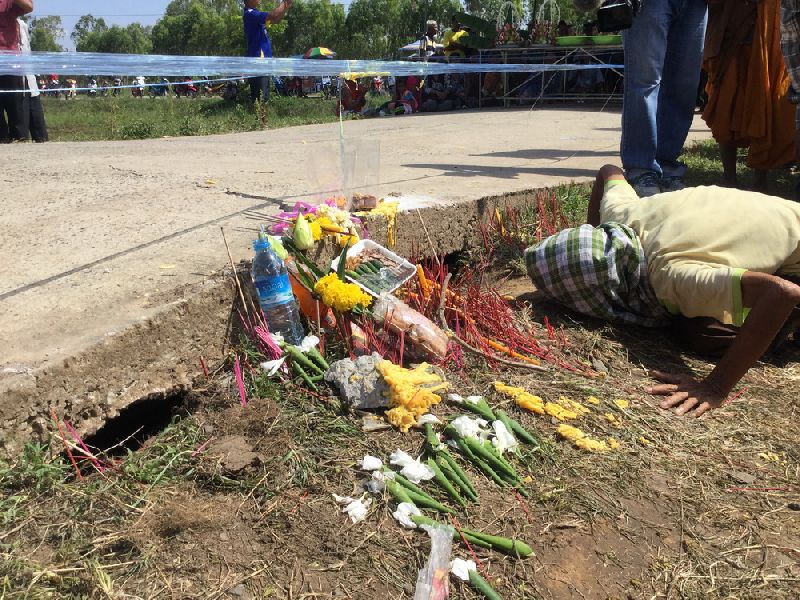 AYUTTHAYA — The relatives of a late lottery seller in Ayutthaya province handed out over 300 lottery tickets at her cremation ceremony yesterday.
The tickets, which cost 30,000 baht in total, were distributed as souvenirs to honor the memory of Uthai Thongchart, who died on 10 May at the age of 57.
Uthai's 44-year-old daughter, Israphorn Thongthai, said her her mother was a "fortune hunter" who sold lottery tickets in Petchburi province and participated in every bi-monthly draw.
"We did it for my mother, who liked to try her luck," Israphorn said. "And we want our neighbors who are lucky to win some prizes. The cremation for my mother was also held close to the next lottery draw [on 16 May]."
The state-run lottery is hugely popular in Thailand, with enthusiasts constantly on the hunt for supernatural signs that may hint at lucky numbers.
Today crowds of lottery hunters gathered to pray at a bump on a concrete road in Surin province. The worshipers said they believed the 10-inch rise in the concrete was caused by a local spirit, and could contain clues to lucky lottery numbers.
Wallop Ruengphorncharoen, chief officer of Mueang Surin District, said he would like residents to "exercise their wisdom." He also told reporters he has instructed officials to investigate the cause of the concrete bump.
Lottery tickets currently cost around 120 baht, but Thailand's military government says it is working to lower the price.