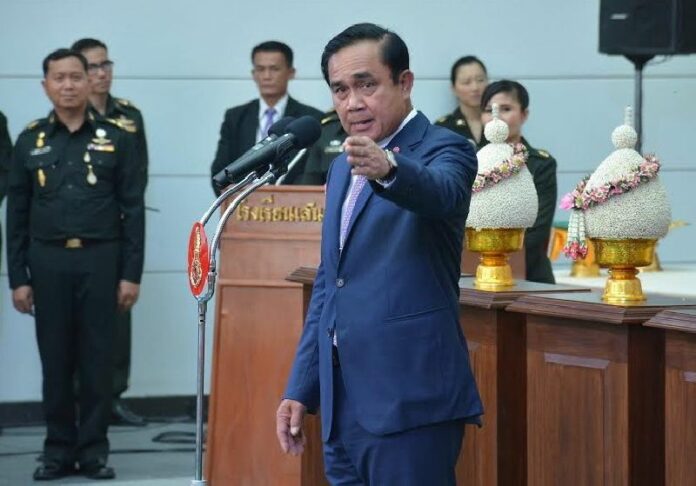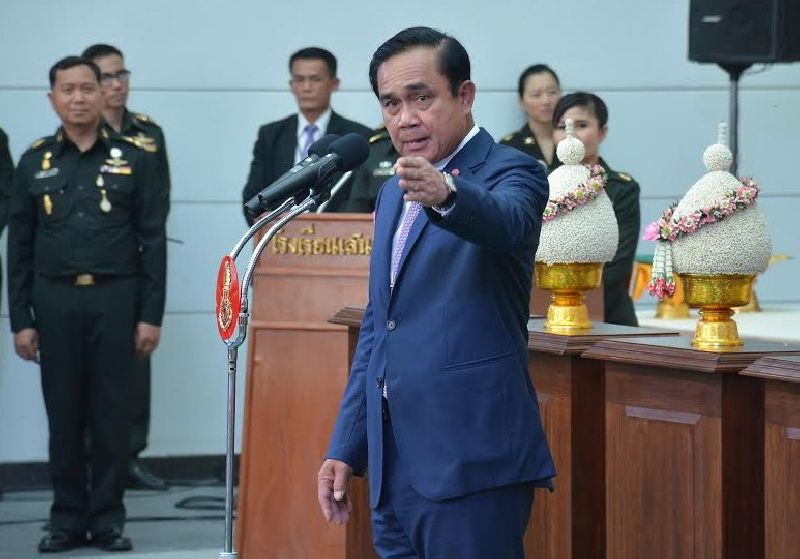 BANGKOK — Junta chairman and Prime Minister Prayuth Chan-ocha said today he is eagerly looking forward to meeting the new United States ambassador to Thailand.
Glyn T. Davies was confirmed by the US Senate as the new head of the American diplomatic mission in Bangkok yesterday, replacing former US Ambassador Kristie Kenney who left the post 10 months ago.
"I am happy for him," said Gen. Prayuth told reporters at Government House after a meeting today with members of American business community in Thailand.
"I was just telling the American investors that … I am waiting for him to arrive in Thailand. I want him to come quickly and meet me before [doing anything] else," Prayuth said. "I am ready to talk to him, so that we can reach understanding with each other.
Prayuth said it's important that Davies, a senior career diplomat with 35 years experience, come to him first to avoid misunderstanding.
"If he listens to other people and doesn't listen to me at all, we won't understand each other from the beginning," Prayuth added.
Prayuth cited the economic links between both nations as cause to consider news of Davies confirmation a "positive sign."
"We are not enemies. Politics is politics. Democracy is democracy. But people have to eat and live. Businesses have to move forward. They have invested hundreds of millions here. They cannot just leave those things."
For his part, Davies last night took to Twitter to say he was anticipating the move to Bangkok.
"Happy & honored to be confirmed by US Senate," Davies wrote on Twitter. "Jackie & I look forward to our move to Bangkok — City of Angels!"
Davies' wife, Jacqueline Davies is an attorney, and the couple have two adult daughters, according to his state department biography.
Davies also thanked former Ambassador Kenney, saying it would be a "considerable challenge" to succeed her.
"Thanks very much Kristie. It's a huge honor (and considerable challenge!) to follow in your footsteps," he wrote in response to the social-media savvy Kenney's outing him as a Twitter newbie.
Although Thailand has been regarded as a major US ally for decades, the relationship turned chilly after Prayuth staged a coup d'etat against its elected government in May 2014.
The US was among democratic nations that condemned the coup and called upon Gen. Prayuth to swiftly restore civilian rule in Thailand. As a result, conservatives, pro-coup supporters, and a number of government officials have accused the US government of meddling with internal Thai affairs.
Tensions peaked in January when Daniel Russel, the US Assistant Secretary of State for East Asian and Pacific Affairs, urged the Thai military to repeal all restrictions on freedom of expression during his visit to a state university in Bangkok.
The military government responded by summoning the head of the US Embassy to deliver a formal rebuke.
However, Gen. Prayuth said today the mutual relationship was never "damaged."
"It was never damaged in the first place," the general said when a reporter asked if he believes Thai-US relations would improve with the coming of the new ambassador. "How was it damaged? I didn't destroy our relations with them. But I sympathized with them. They are leaders of democracy in the West. So they had to say what they did. How can I blame them for that?"
Gen. Prayuth continued "I came [to power] in this way, so I have to show them that, now that I am here, what I have done and created … I only enforce the laws so that the laws can work. I only do things that benefit the nation."
Related stories:
To reach us about this article or another matter, please contact us by e-mail at: [email protected]