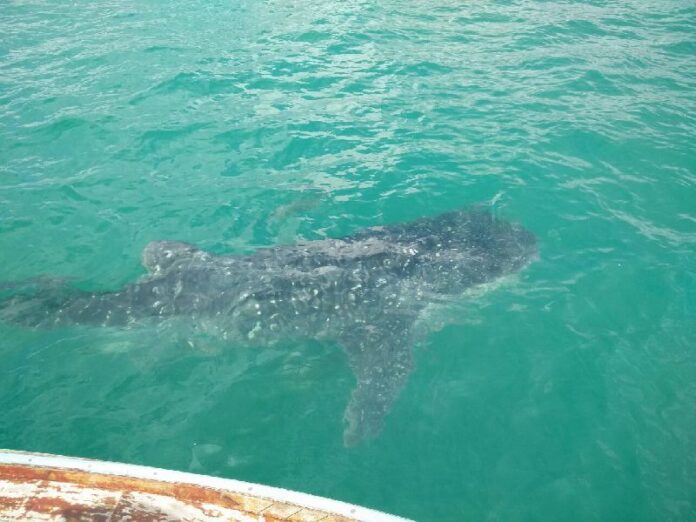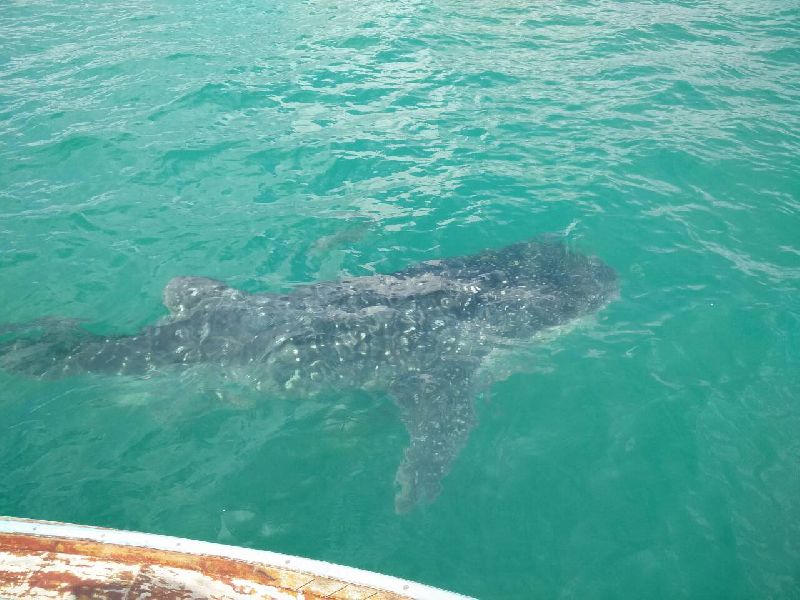 KRABI — A whale shark was spotted swimming off a small island in the Andaman Sea off the shore of Krabi yesterday.
The whale shark, thought to be six meters long and weigh one ton, was spotted about five kilometers from Koh Hong from the longtail boat of national park officer Jampen Phompakdi, who said it swam alongside the boat for a few minutes before diving down into the sea.
Whale sharks were also reportedly seen Dec. 5 by local fishermen at Koh Hong and Tha Lane Bay. Koh Hong is part of the Than Bok Khorani National Park. The marine wildlife is usually found offshore in December, sometimes in groups, Jampen said.
Whale sharks are the 18th reserved wildlife among the most recent four species (Bryde's whale, Omura's whale, whale shark and leatherback turtle) to be registered in October by the Ministry of Natural Resources and Environment. This makes 19 designated reserved wild animals in Thailand in total, defined by the Wild Animal Reservation and Protection Act of 1992.
Whale sharks in the Andaman are popular with tourists, as they are not shy and appear to have "friendly" behavior, however conservationists have worried about harmful fishing practices which have injured several in the past.