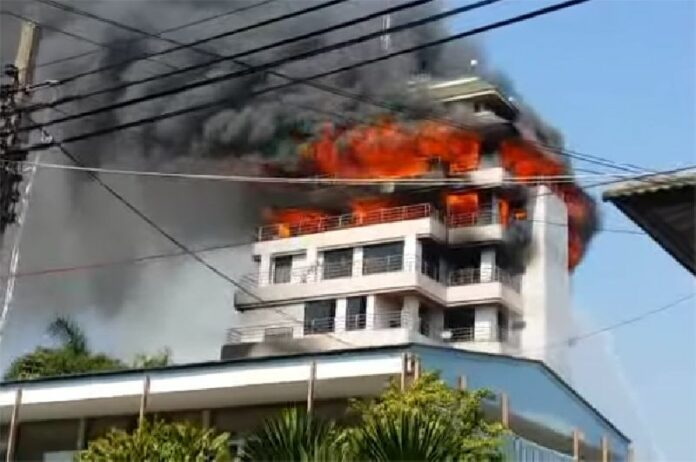 BANGKOK — At least one person was killed and three injured this morning when fire engulfed the top floors of a 10-story building located downtown on Soi Naradhiwas Rajanagarindra 18.
Firefighters have brought the blaze under control, but rescue efforts continue after at least 10 people were stuck inside the building after a fire broke at around 10:22am. Firefighters and rescue workers faced dangerous conditions as the building was said to be on the verge of collapse.
A reporter on the scene said workers could not reach the first three floors of the building.
The deceased was identified as Angkana Osiri, 65, who witnesses reportedly saw burn to death on the seventh floor. There are unconfirmed reports of more victims inside the building.
The cause of the fire has yet to be concluded, but according to some reports, open flames were lit in a ceremony to pay respects to Chinese gods on the third floor prior to the fire breaking out.