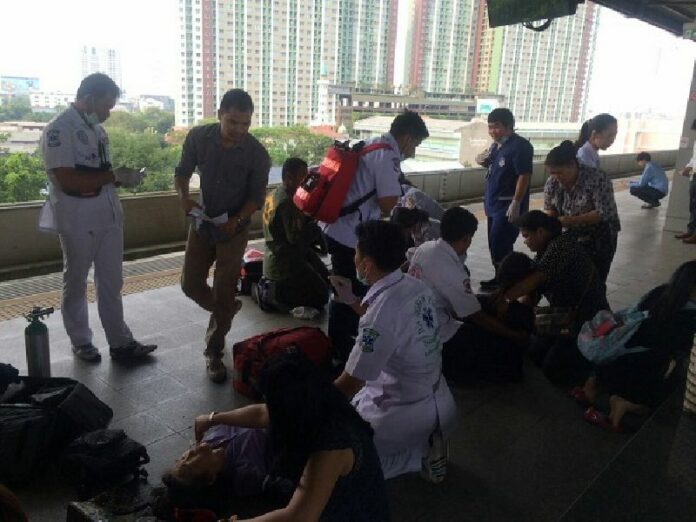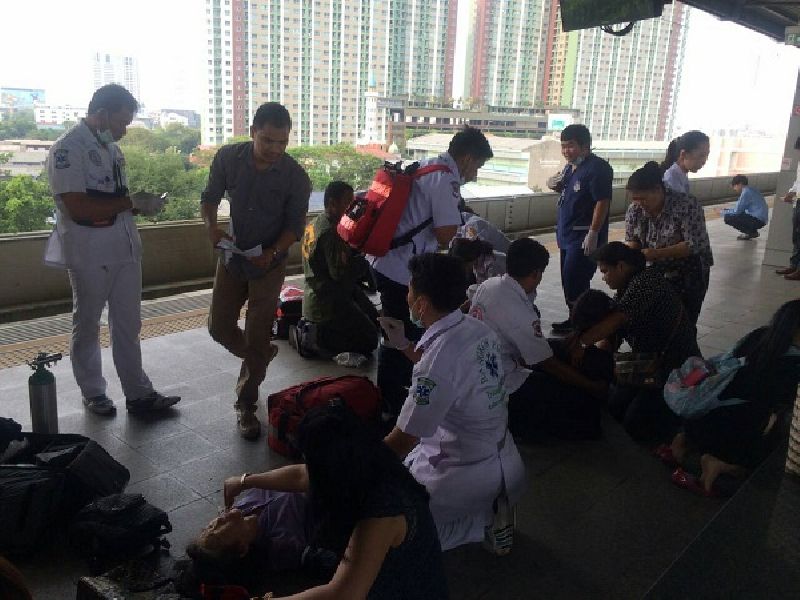 BANGKOK — Hundreds of Airport Rail Link passengers were trapped in stifling heat inside a crippled train for nearly an hour this morning.
At least two passengers required treatment for difficulty breathing among the hundreds stuck in a crowded train traveling from Hua Mak station toward Ramkhamhaeng station at about 8am on Monday when the power failed, according to the Bangkok Emergency Medical Service. Six passengers fainted and were taken to Vipharam Hospital, according to a report from FM91.
The entire system halted operations for half an hour before resuming normally at 10:15am.
Some of the 745 affected passengers were seen walking along the rails to reach a station in photos posted to social media. Two additional trains were sent to help evacuate passengers. Conflicting reports either had the passengers opening the doors to exit the train or being instructed to leave the train by staff.
Unlike the BTS Skytrain system, the Airport Rail Link is powered by overhead cabling. Staff from the State Railway of Thailand, which operate the line running between Suvarnabhumi Airport and downtown, said the power was cut during the evacuation.
Deputy Transport Minister Omsin Cheewapreuk said during an inspection of the disabled train that the state railway had proposed spending 34 million baht on an uninterruptable power supply, the purchase of which will be discussed March 29, according to PPTV news.