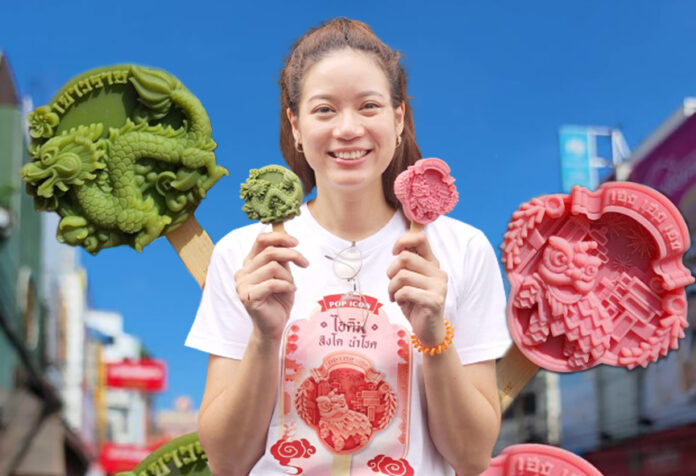 Sirikanya Harnpachernchoke, Namtan, owner of the brand and Facebook page "Pop Icon 3D Ice Cream," creator of the famous "Wat Arun's Mosaic Tiles Ice Cream" design, has recently expanded her soft power with "Yaowarat Ice Cream", featuring the auspicious patterns of a "Green Dragon" and a "Lucky Lion," showing the characteristic features of Yaowarat Road.
She explained to Prachachat Business that Yaowarat Road is another significant landmark in Thailand, known worldwide and a melting pot of Thai and Chinese cultures. Being of Thai-Chinese descent herself, she feels a special connection to Yaowarat Road.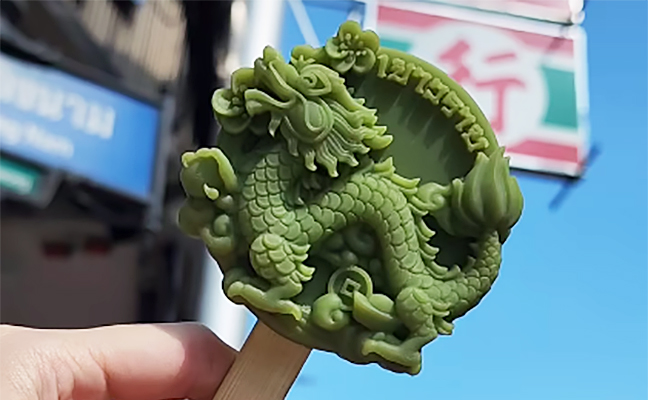 The "Green Dragon" ice cream design (DRAGON DELIGHT) is inspired by Yaowarat Road, known as "Dragon Road," a Thai-Chinese community with a long history. In Yaowarat Road, dragons can be seen in various forms, such as sculptures, paintings, signs and altars.
The design around the dragon on the ice includes many lucky charms such as silver, gold, jade and peony flowers. The green colored ice is considered lucky in Chinese culture. The flavor is "green tea", a drink prized by the Chinese for over 4,000 years.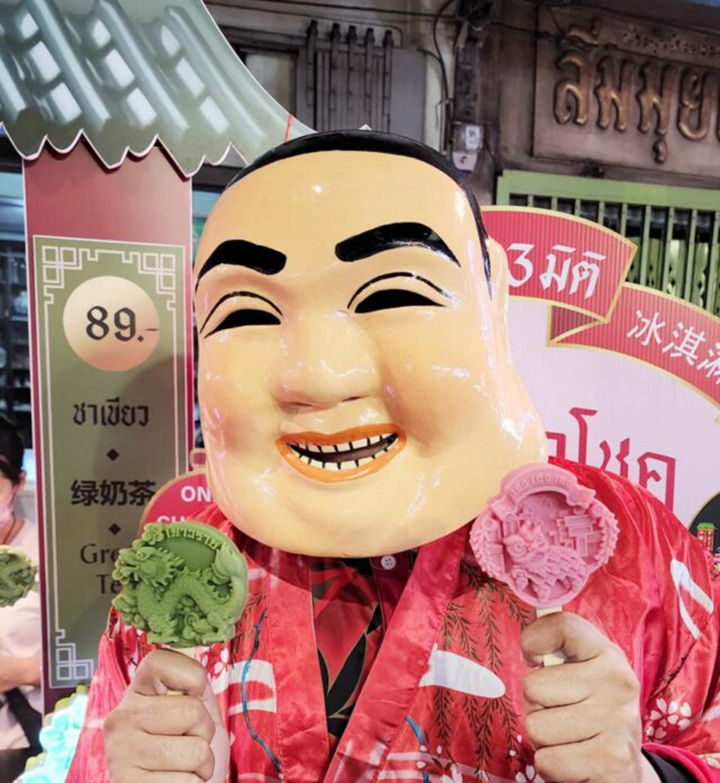 For the design of the "Lucky Lion" (LUCKY LION), she drew inspiration from the Chinese New Year and the famous Yaowarat Road landscape, which is one of the best in the world. The shape of the ice cream is based on an "ancient Chinese fan" and the flavor is "lucky fruit," a mixture of tangerines and pomegranates, fruits used in various Thai-Chinese lucky rituals.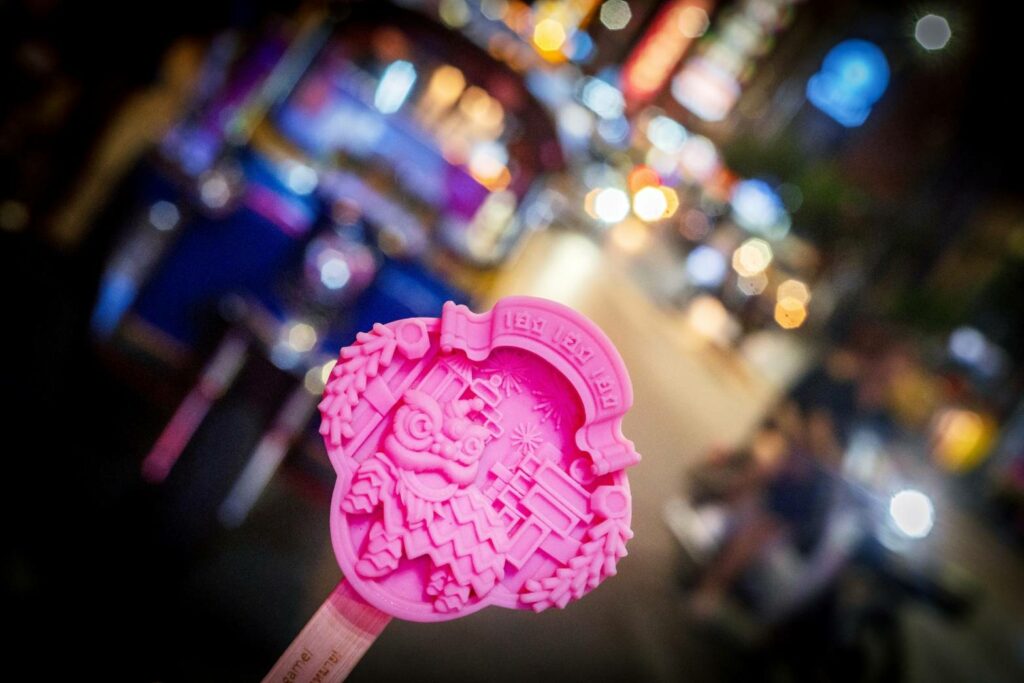 Although only a few days have passed since the launch, the response has been overwhelmingly positive, with many people sharing their experiences on social media.
Both ice cream creations are sold on Plaeng Nam Road, near Mongkol Samakhom Temple, an important landmark of Bangkok's Chinatown. The price per bar is 89 baht, and they are sold from 3:00 p.m. to 10:00 p.m.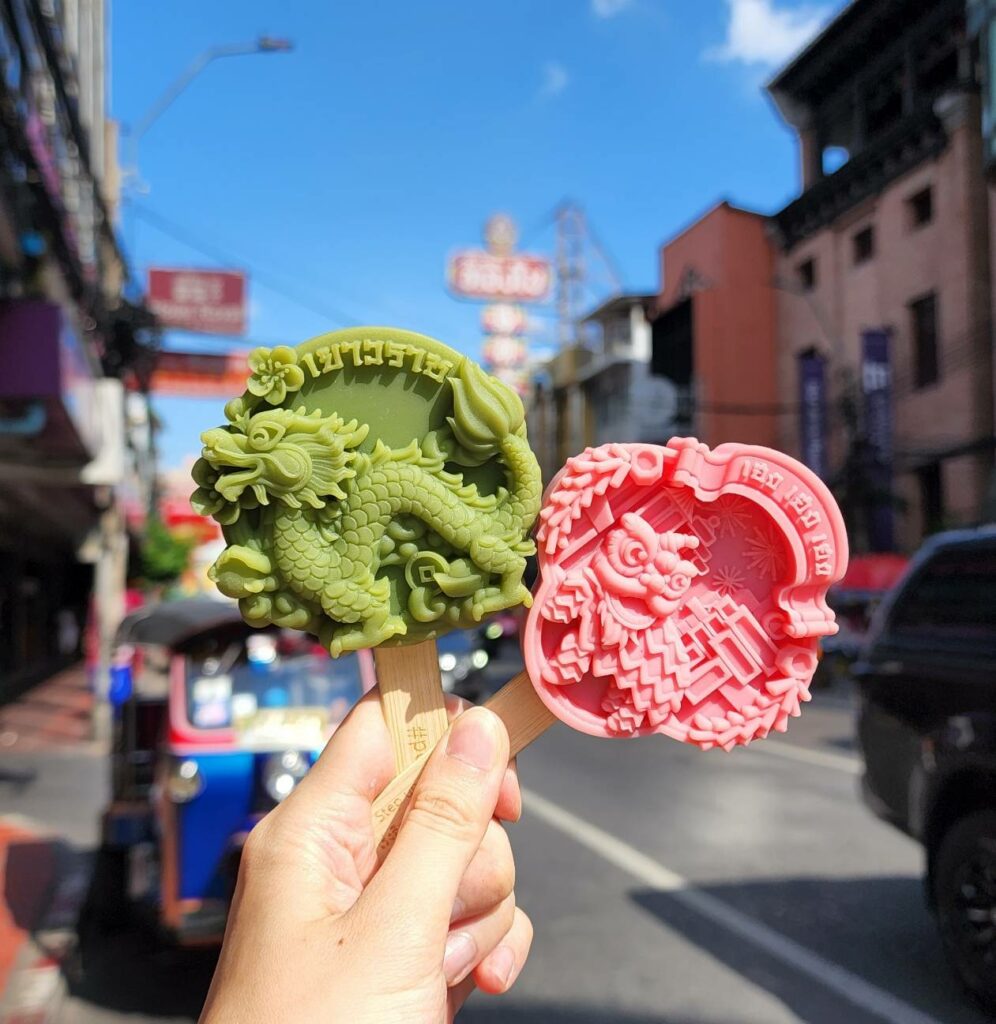 ______
Related article: