A video of a dog patiently waiting for its owner on a motorcycle was posted on TikTok by an account named "isdonut" after the account's owner happened to meet the dog at a department store in Ratchaburi province. The dog continued to be described as friendly and did not bark at people walking by.
On August 2, a reporter found out that the dog belongs to Orapin Kaentubtim, 48, a resident of Ratchaburi province. The male dog is named Khaotu," which means dried rice balls. He is 5 years old and is a Thai-Bangkaew mix with white and brown colouring.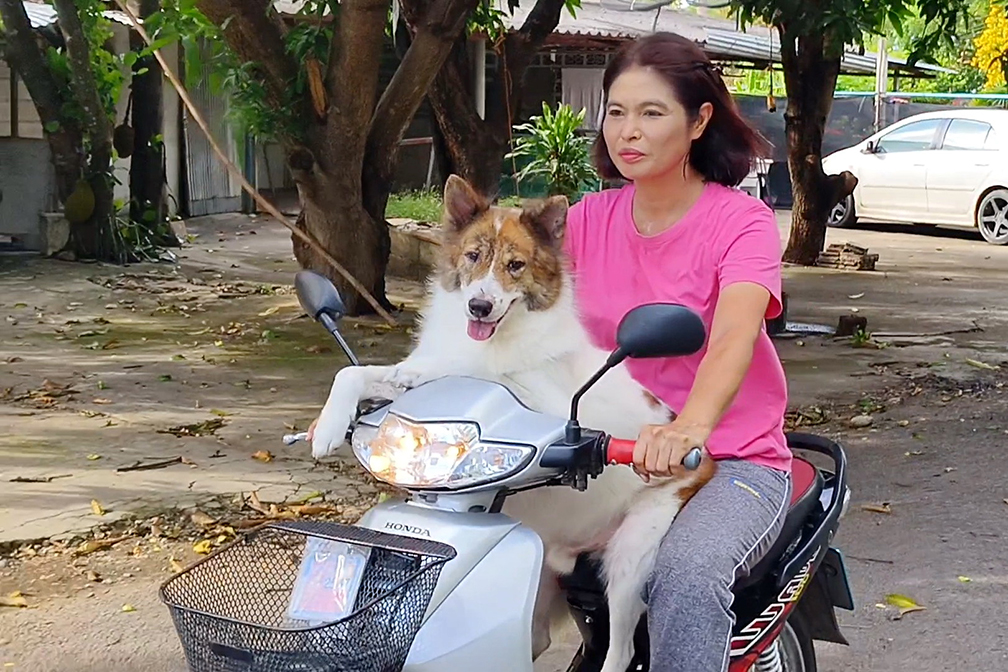 Orapin said that she originally wanted to give the puppy to her aunt because her previous dog had died. However, her aunt had not gotten over the death of her dog, so she raised the dog herself. Khaotu is a gentle dog who prefers to eat Thai sweets. When he meets strangers, Khaotu is fearful, but he stays quiet and does not hurt anyone.
She shared that she started taking Khaotu shopping since he was 1 year old. She said that when she goes out, she wears her jacket. When Khaotu sees her wearing the jacket, he kicks the door and demands to go with her.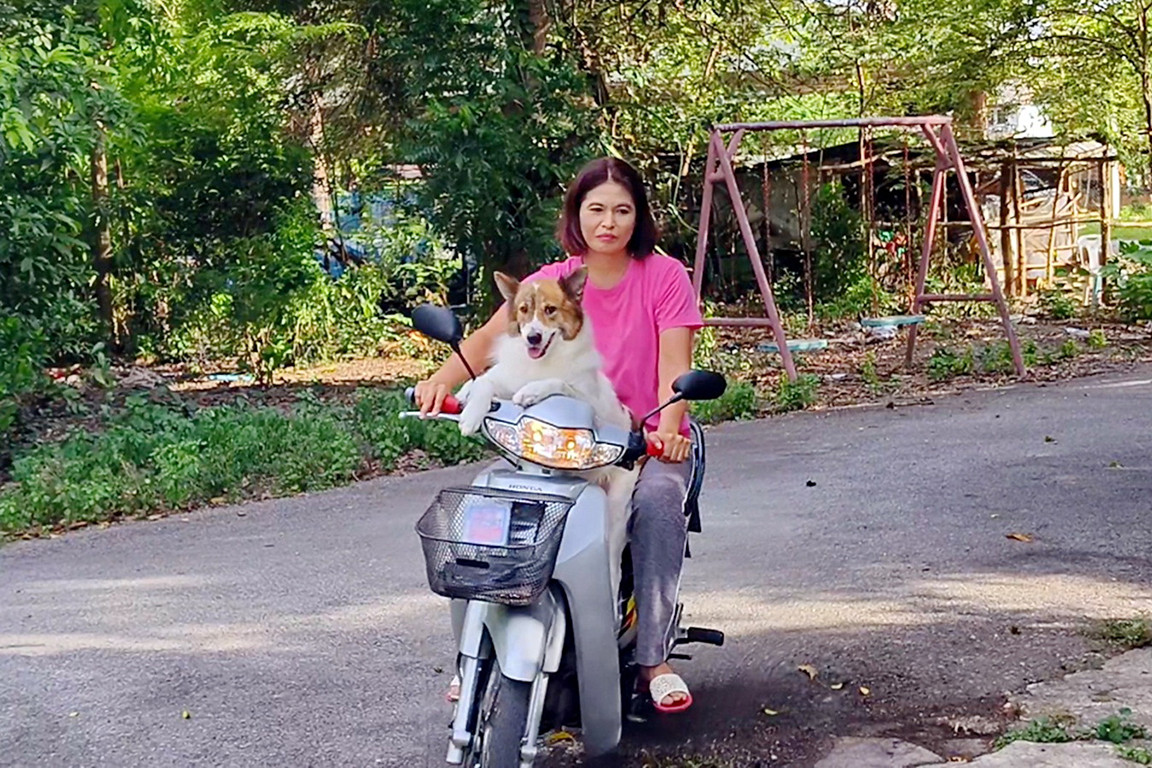 She ends up taking him with her almost all the time, including to the department store where the video was taken. A dog is not allowed inside this department store, so Khaotu had to wait on the motorcycle.
Orapin added that Khaotu usually waits for her like this, sometimes the waiting time is up to 2 hours. Khaotu is so disciplined that he does not go anywhere else during the waiting time. The locals are familiar with Khaotu. However, when new people meet Khaotu, they usually take photos or videos and post them on social media.