BANGKOK — See jellyfish drawings come to life and swim in a giant virtual aquarium, roll a light ball to change its color and sound, learn about changing sea levels and take spectacular selfies at CentralWorld.
The Japanese "ultratechnologists" of TeamLab have dreamed up uses for digital technology to expand the realm of art at "Dance! Art Museum, Learn & Play! Interactive Theme Park." At the exhibition – running now through the end of July – artists, architects, and engineers have married the worlds of art and creativity to science and technology for everyone to have fun co-creating.
"As technology rapidly develops, many jobs will soon be taken by robots. Creativity is the only trait humans possess and can't be replaced," said the group's regional director, Takei Takuya. "But today's tests make us rely more and more on individualism, when in fact we learn best through interaction with others and by sharing experiences. That's why collaborative creativity is now very important and that's why we encourage people to move their bodies, be creative, and interact with strangers who are in the same space at the exhibition."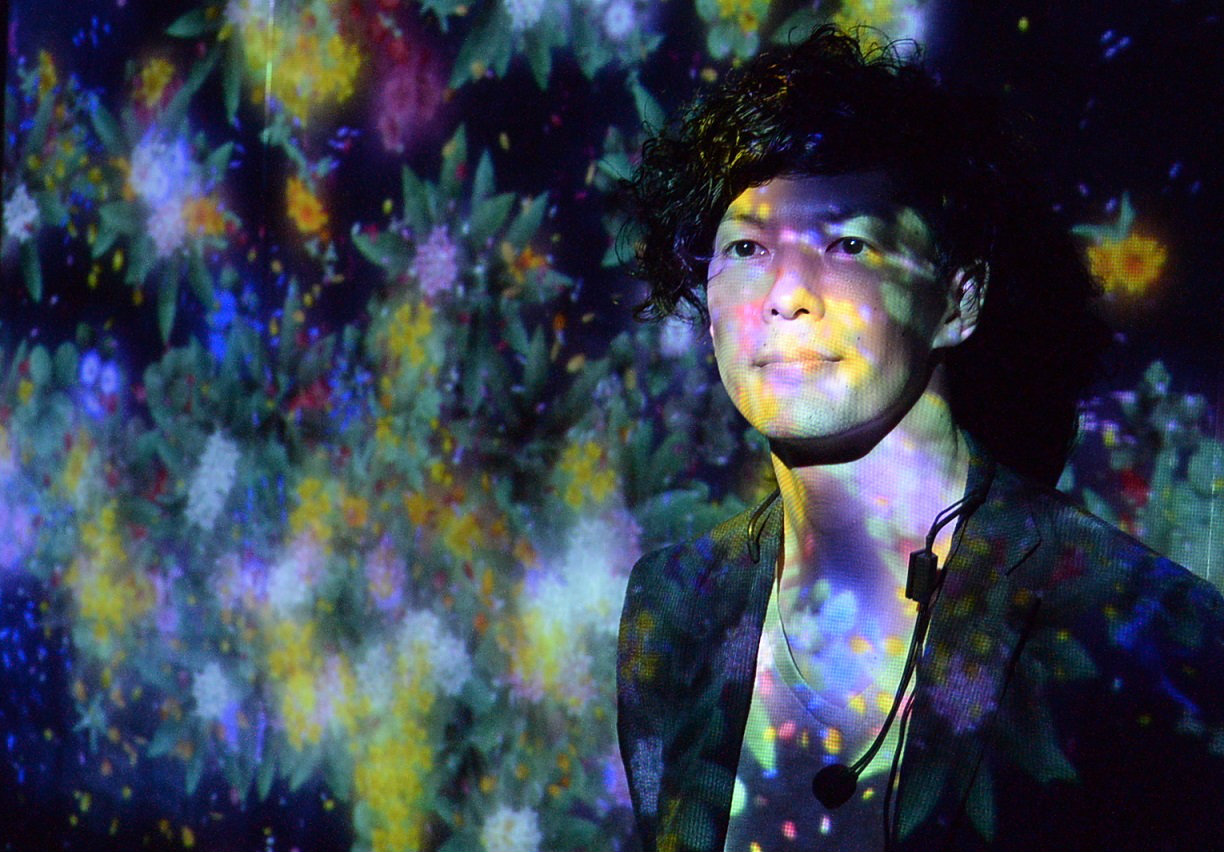 The large-scale experimental lab, which claims to be the world's first interactive theme park, is separated into two zones: an art museum and interactive theme park.
As for the art zone, there are five installations to explore. Step first into the most popular photo-taking spot to find an interactive installation of flowers continuously changing with the seasons to reflect the human life cycle. Then see Japanese traditional flat paintings come alive in perspective animation, heavenly paintings created with virtual 3D effects, and rising sea levels within this century before entering dark rooms equipped with seven large screens presenting a story of chasing crows.
After that, enter an interactive theme park separated into eight zones. Release the power of your imagination coloring sea creatures by scanning paper drawings and watch them swim in a virtual aquarium alongside others' creations. Or create a unique city by sketching cars and buildings. You can also join other visitors in making music by rolling a light ball which changes its color and sound when touched.
Learn & Play Interactive Theme Park
TeamLab's digital artworks were first exhibited in Murakami's Kaikai Kiki Gallery in Taipei back in 2011 before expanding its experimental innovation to Japan, Singapore, England, France and the United States.
"We want to break the physical limits of art. If an artist wants to make anything happen, they can simply draw it on a limitless digital canvas which allows the artist to be more honest to their original concept," Takuya said.
The event has been a hit with the youth demographic, according to an organizer.
"Sixty percent of the visitors are teenagers and adults who come on their own or accompanying their children," said Rungrath Chaipol of organizer BEC-Tero Entertainment PLC. "We want people, especially children, to learn by interacting with other people and technology. That was why we brought TeamLab Islands to Bangkok's major department store so that everyone can enjoy."
Tickets for TeamLab Islands are 350 baht and can be purchased online.
The exhibition continues until July 31 at The Space on the third floor of CentralWorld, which can be reached via skywalk from BTS Siam or Chit Lom.