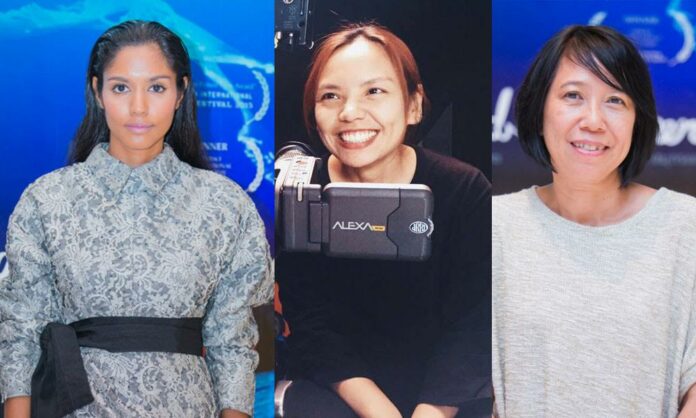 BANGKOK — Patricia Arquette took on the wage gap in her 2015 Oscar acceptance speech, and "Hunger Games" star Jennifer Lawrence called it out in an impassioned essay. Apart from wages, the women of Hollywood struggle with unequal opportunity, ageism and racial inequity.
While it may be tough for women in the world's largest media machine, what about female filmmakers in Thailand? We asked four successful women in the industry about their experiences.
Actress Sasithorn Panichnok
Debuting at 19 in the 2001 drama "Jan Dara" by Nonzee Nimibutr, Thai-Indian actress Sasithorn "Heen" Panichnok is still acting 15 years later. She insists there aren't any overt gender issues in the industry but says opportunities aren't always merit-based.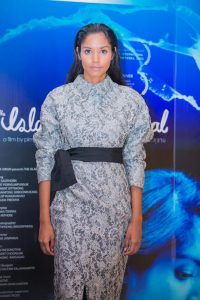 "Here, actors don't have to study acting or even be able to act. If you're outstanding and unique, you can be an actor," said Sasithorn, a graduate of Chulalongkorn University's dramatic arts program. "This is not fair for someone who has studied and trained specifically in acting. If our appearance isn't interesting enough, or what the market wants, then how can we find opportunities doing what we've trained for? Connections are very important here."
Sasithorn's first leading role was in 2002 disaster film "Taloompuk," followed two years later by "Meteor" and direct-to-video thriller "Black Magic Woman." After graduation, she went to New York for six years to pursue her dreams and train at Pace University's Actors Studio Drama School.
"In New York, the casting process is very fast and efficient. They cast actors by who we are and don't care much about how we dress or put on makeup," Sasithorn said. "But here, if we show people of who we truly are, some people might dislike us."
Still, being a foreigner was a con when working abroad, as some roles and jobs can only be taken by citizens. Also, language is a barrier in getting a desired role.
Director Pimpaka Towira
Of 63 films released in 2015, about 1-in-10 were made by female filmmakers in various genres, such as "Love Sucks," a rom-com by actress Manasnan "Donut" Panlertwongskul; "Y/Our Music," a music documentary by Waraluck Hiransrettawat Every; and "Arpat," the nearly banned religion-themed studio horror film by Kanittha Kwunyoo.
In 2016, the only movie by a female filmmaker to have wide release was road-movie feature "The Island Funeral" about the conflict in the Deep South. Its director, Pimpaka Towira, is among industry's female pioneers, with a filmography that includes 2003 romantic-thriller "One Night Husband" and 2007's "The Truth Be Told: The Case Against Supinya Klangnarong," a documentary on a media activist who fought a defamation case brought by Shin Corp, the telecoms company founded by Thaksin Shinawatra.
After nearly two decades behind the lens, Pimpaka said there's no gender gap or mistreatment of women in the film industry.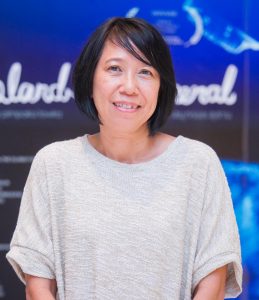 "I haven't experienced any harassment so far, or maybe because I simply don't feel discriminated by my gender," said Pimpaka. "I'm among the very first female filmmakers in the Thai film industry; and people, both the audience and filmmakers, might have doubted my ability. Once I got past the point of proving myself, nothing has been an issue."
The director added that women have been working in the film business a long time, especially behind the lens as producers, production managers, assistant directors and costume designers. Given the increased number of women in the past decade, Pimpaka viewed that the only problem for female film directors may be public perception.
"Certain people might have some expectation that a woman's film must only be romantic or feminist, while in fact we can make all genres of movies. Take Kathryn Bigelow, who directed "Zero Dark Thirty," for example," said the 49-year-old director. "Despite gender, each director has to struggle and work hard for their movie. In that sense, we're all equal, and thats what I want people to perceive," Pimpaka said.
Screenwriter Rutaiwan Wongsirasawad
Of all the film industry's talented pioneers, Rutaiwan Wongsirasawad is in the top tier with 15 years experience as a director and screenwriter. Her works include the 2005 comedy "Oops!…There's Dad," "Wai Onlawon 4: Tum + Oh Return" and many short films.
She rejects any notion of gender disparity.
"There's no difference between women and men in the film business," Rutaiwan said. "Actually, there's no such thing in any business even when I worked in advertising for 20 years."
She also referred to Bigelow, who in 2008 became the first woman named Best Director at the Academy Awards for "The Hurt Locker."
"There are many talented female screenwriters here. And from different perspectives in life, women can present the same story from a totally new angle," she said.
The 57-year-old screenwriter and director said that although more women are entering the industry, some still leave due to traditional pressures.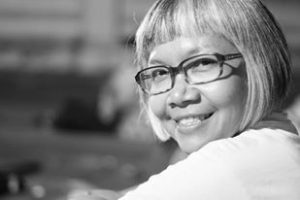 "The only factor that makes women remain in the Thai film industry less than the men, in the long run, is  that women prioritize their families after marriage. As a result, they have less time to devote to work," she said.
As a screenwriter, she said some studios paid men and women equally, such as the now defunct industry leader GMM Tai Hub, or GTH.  
"Previously, GTH gave a very fair share to screenwriters and I think that's a good start. Television scriptwriters also earned a lot, from what I've heard," she said.
The keen screenwriter suggested that in the end, attitude is important to surviving in the industry.
"Real fairness doesn't truly exist in the world. It depends on our perspective. Don't say that there's no opportunity given for women because the industry doesn't forbid women to work in this business," she said. "If you think something is unfair, maybe you have to rethink it yourself."
Cinematographer Boonyanuch Kraithong
The sight of a petite woman carrying a huge camera around the set is an increasingly common sight on set. Boonyanuch "Gois" Kraithong is among a new generation of talented cinematographers. She began her career with GTH in 2010 before becoming a second unit camera operator for projects including the 2014 thriller "The Swimmers (Fak Wai Nai Gai Thoe)," TV series "Hormones 2," and 2015 comedy "May Who?"
"Women are as tough as men," Boonyanuch said. "We have to be vigilant and smart. If we don't know what we're doing, anyone can pick on us."
The 27-year-old cinematographer accepted that it was difficult to prove herself in a field that is often dominated by men. But where's there's a will, she said, there's a way.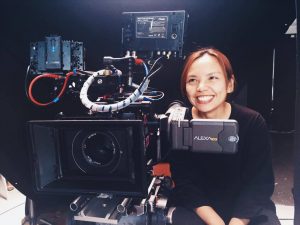 "Some people might worry if I can carry the camera or handheld it. They think all women are weaker than men, so some employer might refuses to hire women in the first place," she admitted. "Being surrounded by men in the set might put some pressure on me. At first I feel stressed but my professor who's also a cinematographer taught me not to be afraid of it. So, getting rid of my fear has become my habit now," said the 155-centimeter-tall cinematographer.
Boonyanuch said she's never experienced any discrimination.
"On the contrary, the crew are more gentle to me and speak nicely to me," said the graduate of Chulalongkorn University's film program. "When I trained on the clapperboard in during my freshman year, some crew teased me, but I think it was because they felt good toward me."
Boonyanuch said opportunity comes to those who are prepared for it, despite differences in gender. And, importantly, the women are paid the same as the men, she said.
"Being a woman does have a certain effect on the work, as we might think differently from men and see things from different perspectives," she said. "Still, it doesn't make one gender better than another."