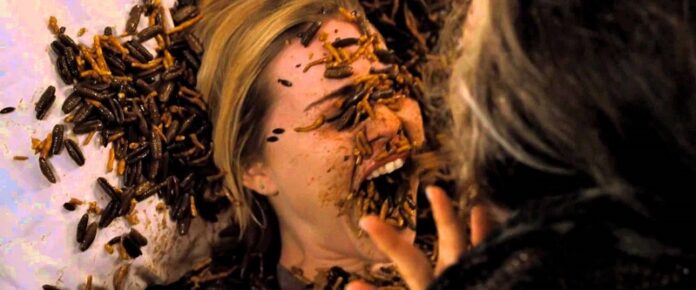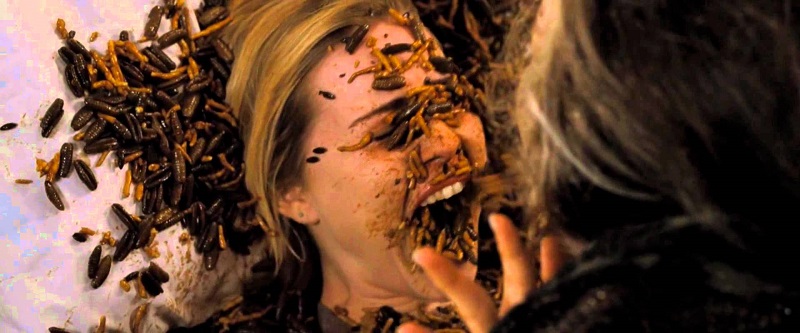 Update Oct. 18: The rest of the series has been canceled due to the national period of mourning for HM the Late King.
BANGKOK — Get in the mood for the season of scare with some cinematic chills by slating your bloodlust with a roster of creepy, mostly European horror films.
This week through Halloween, seven spooky films will show every Thursday at free screenings on the second floor of an art space-gallery-shophouse on Charoen Krung Road.
The mini-frightfest begins Thursday inside a British horror-film-within-a-horror film in "Berberian Sound Studio," then survive past the end of the world in "Le Temps Du Loup" (Time of the Wolf) – it's a ghastly place.
Does going on a late-September honeymoon in Paris sound good? Well you'll regret it in "Trouble Every Day" which chronicles an increasingly creepy and blood-splattered American couple. Bonus(?): A lot of sex and biting.
Taking point in October, an ex soldier-turned-hitman (with a disturbing past!) in "Kill List." A college student accepts a job as babysitter only to find out there is no baby in "The House of the Devil." Before he made movies about giant robots, Mexico's Guillermo del Toro made atmospheric creepy movies such as "The Devil's Backbone," which teamed him with legendary Spanish director Pedro Almodovar.
Scare Season ends Oct. 27 in the United States, home of blockbuster splatter, for "Drag Me to Hell." After achieving Spider Man fame, director Sam Raimi returned to his "Evil Dead" horror roots in 2009 with a gonzo bloody tale of a loan officer who falls victim to a gypsy's dark curse.
Admission is free. All shows start at 8:30pm and will show with English subtitles.
Bridge Art Space is located on Charoen Krung Soi 51. To reach the shophouse-gallery, head to BTS Saphan Taksin and walk from exit No. 4.