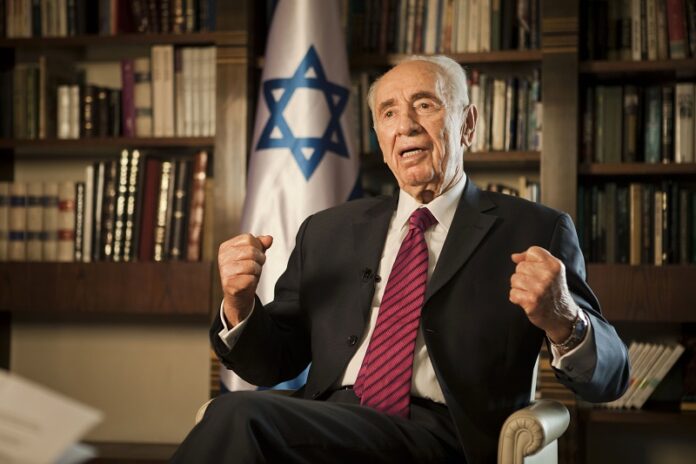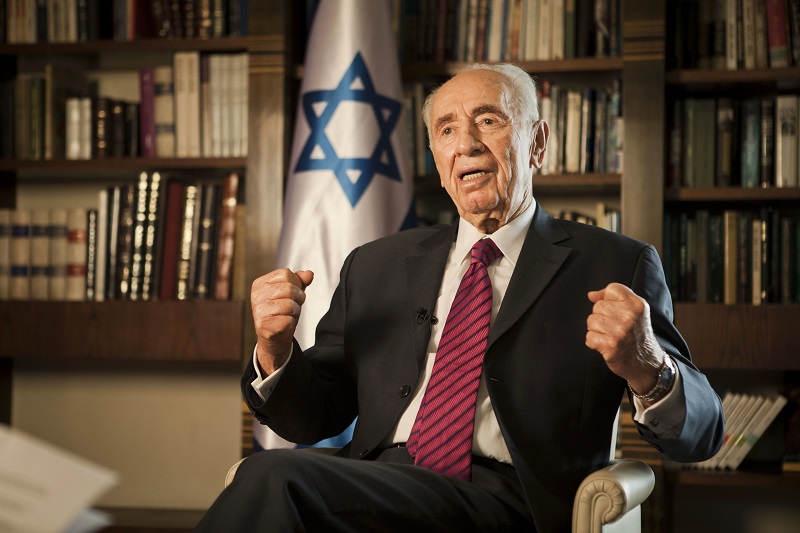 JERUSALEM — Former Israeli President Shimon Peres suffered a "major stroke" on Tuesday and experienced heavy bleeding in the brain, hospital officials said, as doctors raced to stabilize the 93-year-old Nobel laureate.
Dr. Itzik Kreiss, director of the Sheba Medical Center, told reporters outside the hospital near Tel Aviv that Peres experienced "lots of bleeding" as a result of the stroke. He said he had undergone a battery of tests, and that doctors planned to hold another assessment in a few hours.
Standing alongside Kreiss, Peres' son Chemi said the situation was "not simple," but that the family was trying to stay positive.
"My father is very special. I am keeping optimistic. Hoping for the best. But these hours are not easy," he said.
He thanked the Israeli public for offering its support and prayers.
Peres' office issued a statement early Wednesday describing his condition as "serious but stable." It said he remained hospitalized in the intensive care unit.
Earlier, Israeli media reported the bleeding had stopped. Dr. Shlomi Matezsky, one of the doctors treating Peres, told Channel 2 TV that Peres had regained consciousness and was on a respirator.
"He is on a respirator and lightly sedated but is conducting actions, what is called in medical terms 'simple actions' and is not currently unconscious," he said.
He said doctors were meeting to decide how to proceed. "The way things seem now, we don't think surgery in the next few hours would benefit Mr. Peres' condition," he said.
Peres is the elder statesman of Israeli politics and the last surviving link to the country's founding fathers.
Over a seven-decade career, he held virtually every senior political office in Israel, including three terms as prime minister and stints as foreign and finance minister. He won the 1994 Nobel Peace Prize for his work in reaching an interim peace agreement with the Palestinians.
He had remained active since completing his seven-year term as president in 2014, and even uploaded a video to his Facebook account earlier in the day.
In the video , in which Peres encourages the public to buy locally made products, he appears weary but is otherwise alert and coherent. Channel 10 TV said Peres had also delivered an hour-long lecture earlier in the day.
Earlier this year, Peres was twice hospitalized for heart problems but quickly released. His office said Peres received a pacemaker last week.
As president, a largely ceremonial office, he cultivated an image as the country's elder statesman and became one of its most popular public figures.
He also became a fixture at international conferences like the World Economic Forum in Davos. Earlier this month, he participated in the Ambrosetti Forum in Cernobbio, Italy.
Since leaving the presidency, Peres frequently hosted public events at his peace center, bringing together Arabs and Jews in efforts to promote coexistence.
In a message posted on Facebook, Prime Minister Benjamin Netanyahu wished Peres a speedy recovery. "Shimon, we love you and the entire nation wishes you get well," he said.