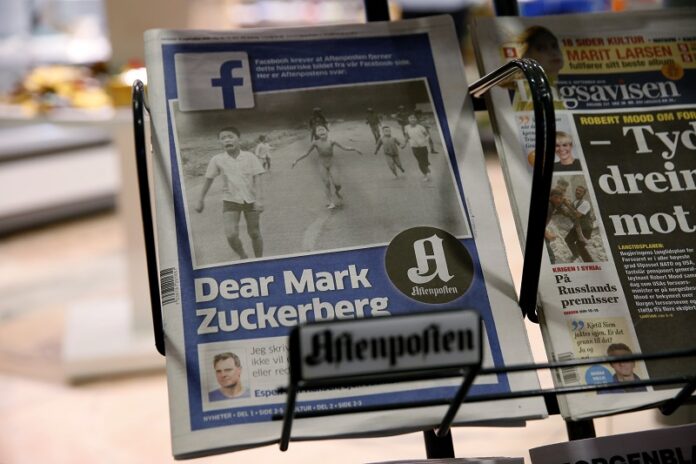 HELSINKI, Finland — Facebook's chief operating officer has apologized to Norwegian Prime Minister Erna Solberg for deleting a photograph from its pages and conceded that "we don't always get it right."
Sheryl Sandberg said in a letter to Solberg that she'd raised important issues about Facebook's decision to remove postings of an iconic 1972 image of a naked, screaming girl running from a napalm attack in Vietnam. On Friday, following protests in Norway the tech giant reversed its decision and allowed the photo "Terror of War" to be seen on its pages.
In a letter dated Oct. 10, Sandberg conceded that historical importance "sometimes … outweighs the importance of keeping nudity off Facebook," after Solberg had reposted the 1972 image and other iconic photos with black boxes covering parts of the images.