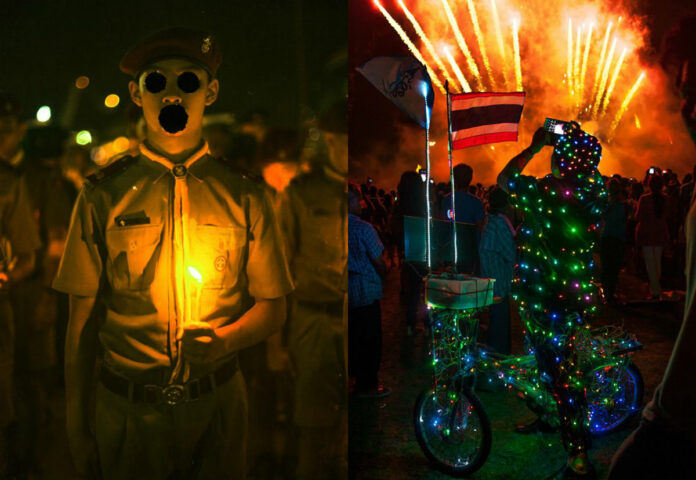 BANGKOK — The political violence of seven years ago is the subject of a young photographer's confession of guilt for his ignorance through an exhibition he's dedicated to the protesters killed.
After traveling the world picking up awards, Whitewash, which features dozens of images revisiting Thailand's political ruptures since 2010 by 22-year-old photographer Harit Srikhao, will show for the first time in Thailand this weekend.
Harit said that back in 2010, during the military crackdown when he was a schoolboy, he and his friends sided with the military, "feverishly cursing the protesters and watching them get beat up with great satisfaction."
The 2014 coup led Harit to revisit his own memories and research what had happened, learning along the way that 90 people were killed in the May 19 crackdown.
He'd gone four years without knowing that, and it left him questioning:
"Where have I been for four years that I know nothing about those protesters?" he said.
Harit began revisiting the places he'd been since 2010 – from the Sanam Luang and Grand Palace to military bases – on a mission to capture and develop the images through his own visual technique and style.
"This work was driven by the cold-blooded responses that I and other people around me had toward the protesters back then." Harit wrote of his change of heart. "The fact that people in the country remained ignorant, indifferent, and even satisfied toward the protesters' deaths reflects the chilling darkness of nationalism."
Harit first picked up a camera when he was 13. At the age of 16, he was selected to join the Angkor Photo Workshop by French photographer Antoine D'Agata.
Whitewash won numerous awards overseas including the Juror's Prize from the Filter Photo Festival in Chicago, second place at the Gomma Grant in London and a Special Mention award at the Dusseldorf Portfolio Review in Germany.
The exhibition kicks off at 6:30pm on Saturday and runs through June 22 at Gallery VER. The contemporary art venue is located in the Sathorn area on Soi Naradhiwas Rajanagarindra 22. It can be reached by foot from BRT Thanon Chan or by taxi from BTS Chong Nonsi.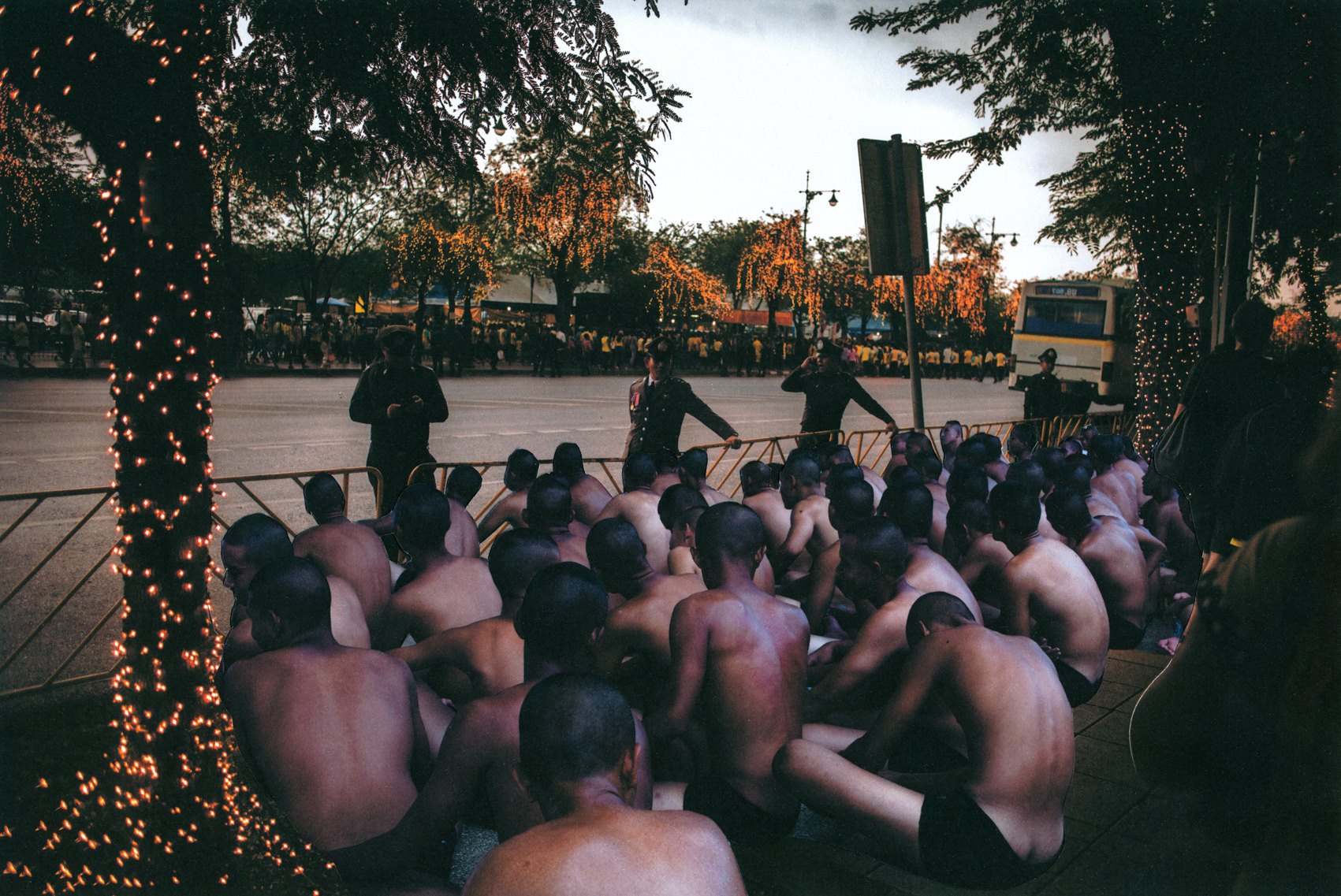 Related stories: