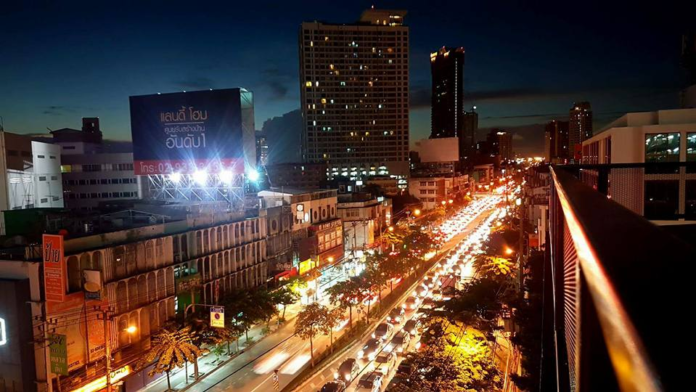 BANGKOK — It's been a big year for Thai craft beer. From sun-dried banana-brewed beer and the country's first legal honey wine, the domestic variety has gone from meh to "more please."
Atop a roof near MRT Lat Phrao, craft beer geeks and the craft-curious will gather for seven days to celebrate the year's local beer boom.
Starting Dec. 25, Craft Space Beer Week will feature a long list of local and international craft beer brands, music, workshop, games and more.
Wichit Saiklao, known in the community as a pioneer of Thai Craft Beer, will host a talk along with Liger Beer's Archirawas Wansrisawat, Sandport Beer cofounder Supapong Pruenglampoo and Panithan Tongsiri of Lamzing and Bannok beers.
Beer foam plus art is aesthetically delicious. Yer Space will lead a workshop on painting ceramics cups with colors mixed with beer head. Audio/visual artist group Suburb Sound will perform Dec. 29 and Dec. 30.
Admission is free. Coupons to buy some beer, food and play games will be available at the door.
Craft Space Beer Week will run Dec. 25 to Dec. 31 on the rooftop of Move Amaze. The commercial complex is located on Soi Lat Phrao 19 and can be reached from MRT Lat Phrao.