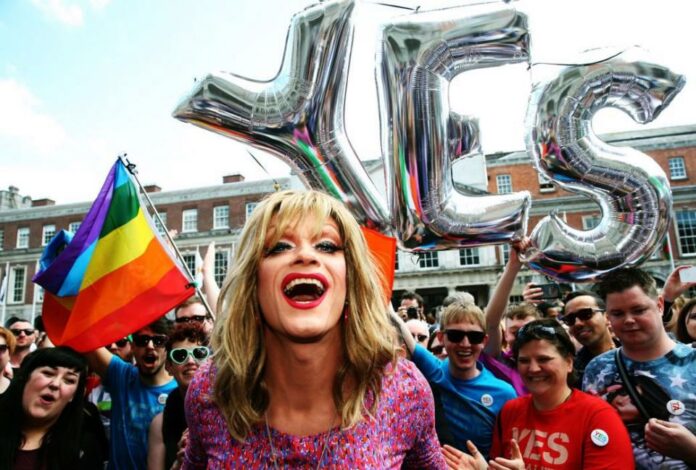 BANGKOK — From road-tripping drag queens in a 1994 dramedy to Parisian AIDS activists protesting their government, eight movies will screen in July at the LGBT+ Film Festival.
To celebrate gender diversity, an alternative cinema in Bangkok's Sathorn area will host the LGBT+ Film Festival featuring not only eight films with LGBT individuals, but talks, live performances and an art exhibit.
Feast on beefcake and male authority when the six-day festival shows French biopic "Tom of Finland," about postwar homoerotic artist Touko Laaksonen, as well as "The Queen of Ireland," a documentary about Irish drag queen and gay rights activist Panti Bliss.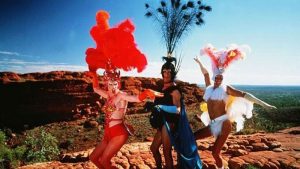 Take a melancholic look at a gay Brazilian online sex performer who struggles to make a living in "Hard Paint." French director Robin Campillo weaves his real-life experience from joining AIDS advocacy group Act Up into a film "BPM (Beats per Minute)."
It's a chance to see macho actors Guy Pearce, Hugo Weaving and Terence Stamp in heavy makeup and larger-than-life costumes when Aussie film "The Adventures of Priscilla, Queen of the Desert" hits the screen. The movie is about drag performers travelling across a desert to perform at a remote casino.
Tickets will be available online from June 1. The event will run July 3 to July 8 at the Bangkok Screening Room in Soi Sala Daeng 1. It can be reached by foot from BTS Sala Daeng exit No. 4 or MRT Lumphini exit No. 2.