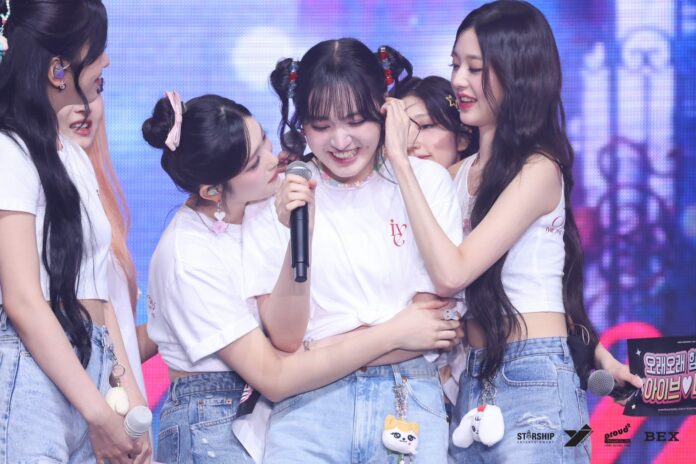 According to allkpop report, BTS, NewJeans, BLACKPINK and IVE are the top ranking K-Pop idol groups in terms of brand value for July, 2023
The Korea Brand Reputation Research Institute analyzed big data of currently promoting K-Pop idol groups from June 18 through July 18 KST, in order to determine each group's overall brand power.
Based on the Institute's analysis, BTS came out on top with a total of 6,773,406 points , followed by NewJeans in second place with 5,971,913 points. BLACKPINK came in third place with 4,960,500 points total, and IVE took up fourth place with 3,982,683 points.
In July IVE wrapped up their "IVE THE FIRST FAN CONCERT <The Prom Queens> IN BANGKOK" held on July 8 – 9, 2023 at Thunder Dome, Muangthong Thani. It was their last stop and their Asia Tour ended beautifully. The fan concert received overwhelming support from Thai and international DIVE (fandom's name) filling up the seats for their 2-day show which was their first-ever full concert in Thailand.
Besides, all six queens consisting of "AN YUJIN", "GAEUL", "REI", "JANG WONYOUNG", "LIZ" and "LEESEO" presented the fans with their special stages and made fans scream their lungs out from the opening of the show as they were captivated by the diverse visuals of the six ladies.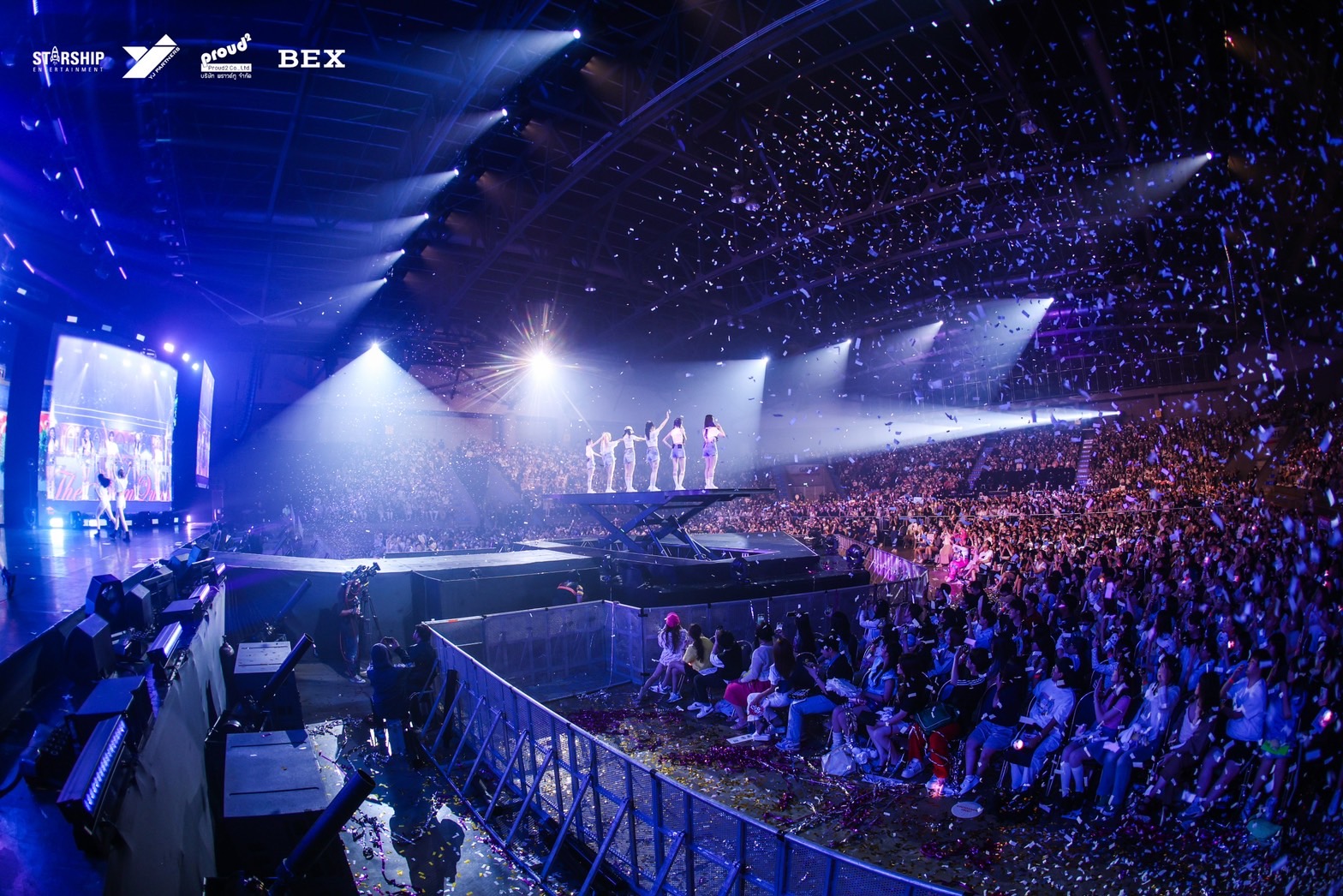 This fan concert was presented by BEX, partnering with "YJ PARTNERS", "PROUD2" and "Starship Entertainment". They opened the show with After Like following by Take It, My Satisfaction, and ROYAL. The girls turned the show even more impressive when they performed two versions of ELEVEN and LOVE DIVE – the original version and band version that was rearranged to heat up the stage.
IVE continued to fascinate fans by their performances of Kitsch and I AM – their latest top-chart songs from the new album. They also performed other two songs – Blue Blood and NOT YOUR GIRL from the same album.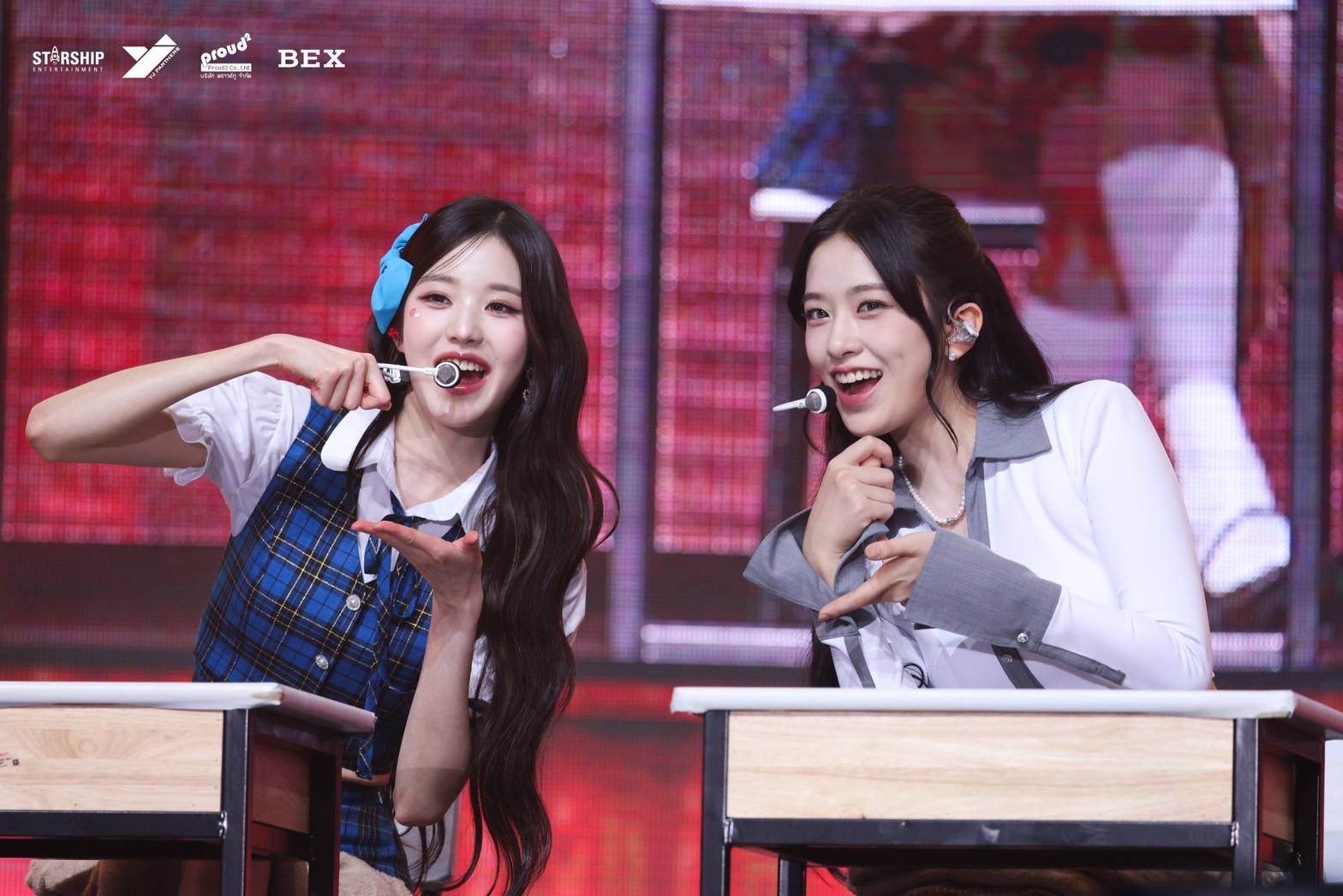 The highlight was their unit performances. The group was divided into three subunits – unit 1 was Jang Wonyoung and Rei as they did a cover of Me Too by Meghan Trainor. An Yujin and Liz teamed up for unit 2 covering Jessi J's Flashlight. The last unit was Gaeul and Leeseo performing Kill This Love by Blackpink.
Fans sent their loud cheers throughout the shows. There was a fun game time that they prepared for fans to feel closer to them and created a good memory together. The six girls successfully finished off their first Prom Queens. In the future, they will keep doing more activities worldwide to present their new and diverse images.