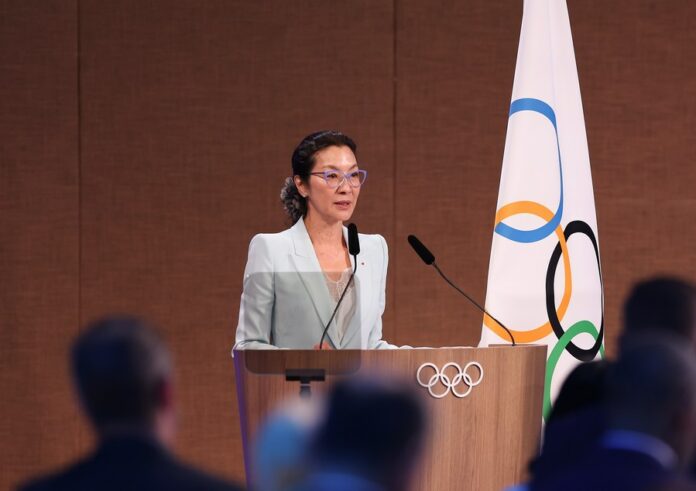 Oscar-winning actress Michelle Yeoh was among eight newly elected IOC members during the 141st IOC Session.
MUMBAI — Oscar-winning actress Michelle Yeoh has become an International Olympic Committee (IOC) member after being voted in on the final day of the 141st IOC Session here on Tuesday.
The 61-year-old Malaysian, formerly a junior squash champion, was among eight newly elected members.
Joining her on the Olympic governing body are judoka Yael Arad, who won Israel's first Olympic medal, Hungarian businessman Balasz Furjes, Cecilia Roxana Tait Villacorta, a former Olympic volleyball medalist of Peru, and German entrepreneur Michael Mronz.
All five had been proposed as individual members by the IOC Executive Board in September.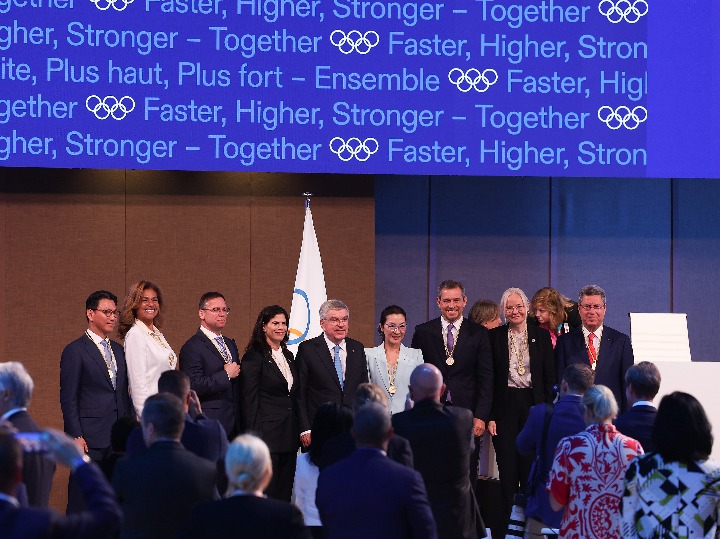 Sweden's Petra Sorling, president of the International Table Tennis Federation, and South Korea's Kim Jae-youl, president of the International Skating Union, were also elected thanks to their function as heads of international federations.
Mehrez Boussayene, president of the Tunisian Olympic Committee, was elected for a function within a National Olympic Committee (NOC).
These elections bring the total number of IOC members to 107 and the proportion of women in the IOC membership to 41.1 percent.
"This is in keeping with the IOC's ambition to lead by example and increase female representation in governance structures," said the IOC.
______
Related articles: