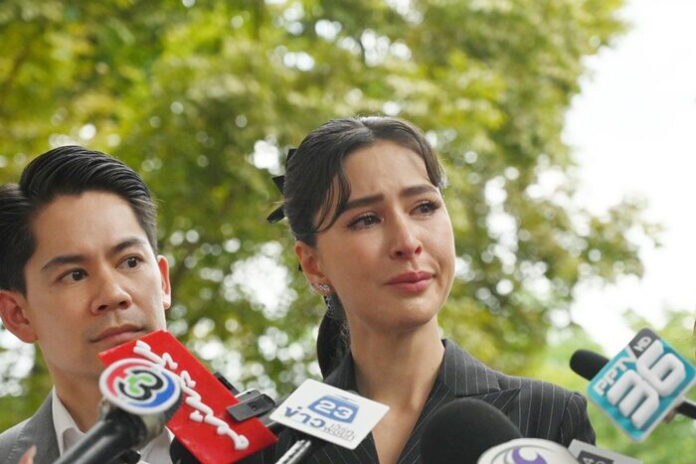 Sririta Jensen Narongdej, a Thai-Danish actress, expressed her joy at winning a case against a person who had edited a misleading video of her and distributed it online. This incident had damaged her reputation and caused her considerable harm. After a legal battle that lasted two years, three months and 18 days and began on 7 July 2021, the court handed down its verdict.
The Ratchadaphisek Criminal Court read out the sentence on 25 October. The defendant was sentenced to two years in prison and a fine of 121,000 baht for various offenses related to computer laws, defamation by advertisement and other offenses. However, due to the defendant's cooperation, the prison sentence was reduced to one year and the fine to 60,500 baht. The accused was also placed on probation for two years as he had not committed any previous offenses.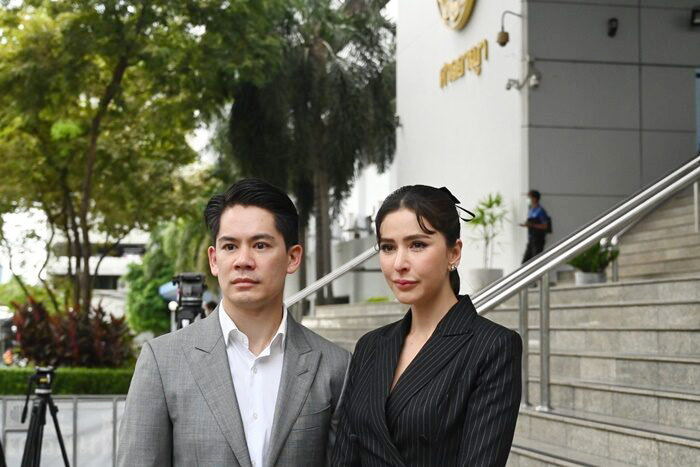 After the court's decision, Sririta thanked the court and her lawyer Saranya Wangsukcharoen for helping her get her rights. She mentioned that she had no intention of seeking revenge or causing trouble for anyone. Her main aim was to protect her own reputation and that of her family, especially that of her child. She did not want anyone to misunderstand the truth about her life because of false information and the resulting damage.
"I would like this case to serve as an example and lesson that actions like this can really affect people's lives and should be carefully considered, whether they are intentional or not. I want people to realize that cybercrime affects people's lives and destroys many people. This should not happen. I want society to know that there are laws and courts in our country," she explained.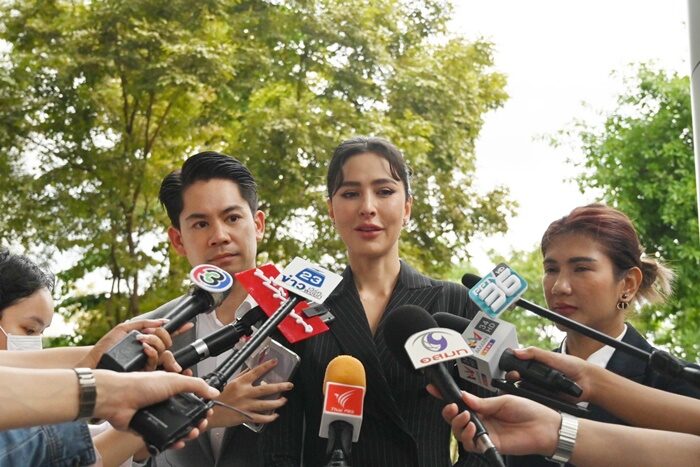 Her husband, Korn Narongdej, who was present at the trial, expressed relief and thanked the court process. He mentioned that his wife had suffered a lot during that time and the incident coincided with her pregnancy, causing considerable emotional distress. He was glad that it was finally clarified that the person in the video was not his wife and her name was completely cleared.
Sririta Jensen, 41, began her modelling and acting career when she was 13 years old. She gained stardom in Thailand as a Channel 3 television drama actress. She got more international attention after appearing in Split Second, a 2004 Hong Kong criminal thriller television drama produced by TVB and Thailand's TV3.
In 2020, she married Korn Narongdej, a member of a prominent business family, and they have one son. Sririta is also a member of the Leading Women Fund of the UNHCR Thailand.
_____