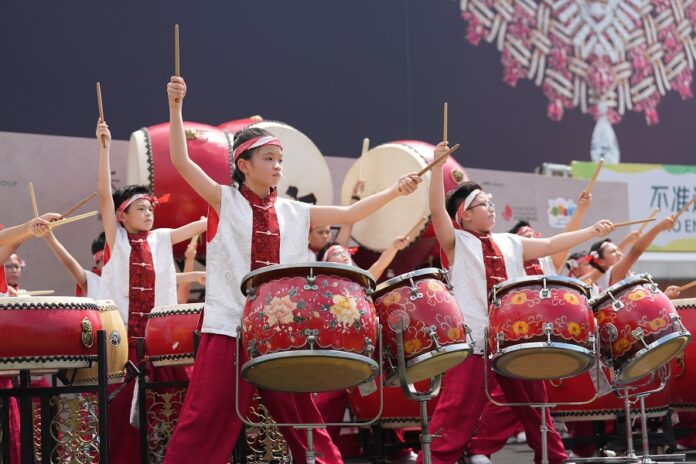 In celebration of the 20th anniversary of the Hong Kong Drum Festival launched by Hong Kong Chinese Orchestra, the most sought-after event of the programme presented by Chinachem Group was held with the aim of spreading the positive spirit through the power of drumming, and re- establishing the reputation of Hong Kong as the "events capital".
Professor Yan Huichang, Artistic Director and Principal Conductor for Life, Hong Kong Chinese Orchestra, said: "HKCO will continue to bring musical feasts to the public and promoting fine Chinese and Hong Kong stories."
"One Beat, One World: Connecting Through The Drum" Drum Carnival and 5G Live Music Concert took place grandly at the cultural landmark, West Kowloon Cultural District Art Park!
This signature event featured various exciting activities, like the setup of a giant 3.47-metre-tall Peace Drum for everyone to play, the stage performance made by the winning teams of the Hong Kong Synergy 24 Drum Competition, the parade performed by the drumming teams recognised as Intangible Cultural Heritage of China, including Yan'anCity An'sai Waist Drum Troupe from Shaanxi province, Chengnan Zhongjing Yingge Team from Shantou, Guangdong province and Shanxi Jiangzhou Drum Troupe.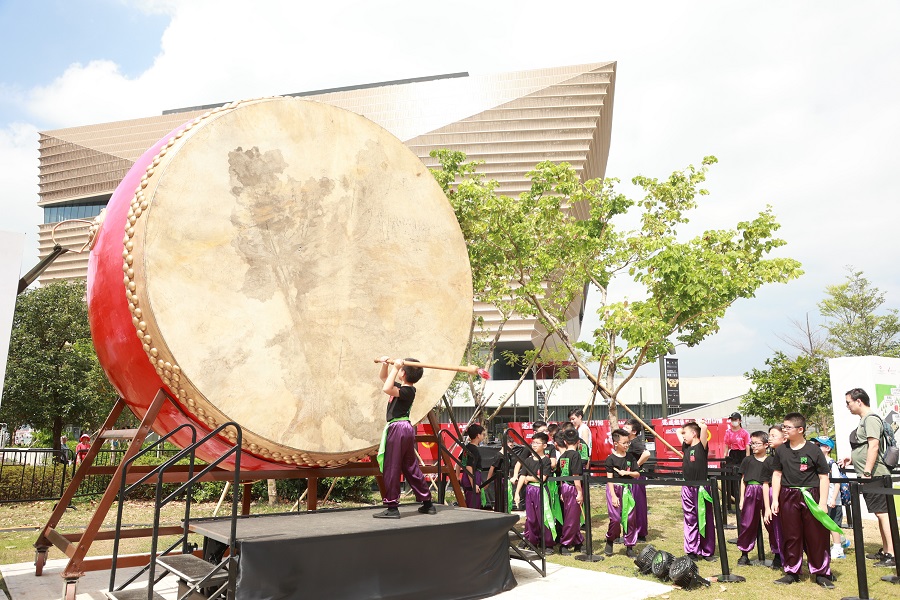 As an event of free admission, visitors also participated in and enjoyed a wide range of activities like drumming workshops, game booths, food and drink counters, for spending a happy weekend with friends and families.
The not-to-be-missed grand finale 5G live concert also showcased outstanding drum performances from around the world. Artistic Director Yan Huichang led the Hong Kong Chinese Orchestra in collaboration with renowned virtousi from all over the world, including Dori from the Republic of Korea, Yosuke Oda from Japan, Azaguno from Africa, Abbos Group from Uzbekistan and the world-famous Anthony Fernandes.
Each performance was a testament to the rich tapestry of drumming traditions from around the world, creating an unforgettable symphony of sound and cultural exchange. Taiko, the Japanese drumming ensemble, brought a powerful and emotive performance that resonated with the audience on a profound level; Samul nori, a captivating traditional Korean percussion genre.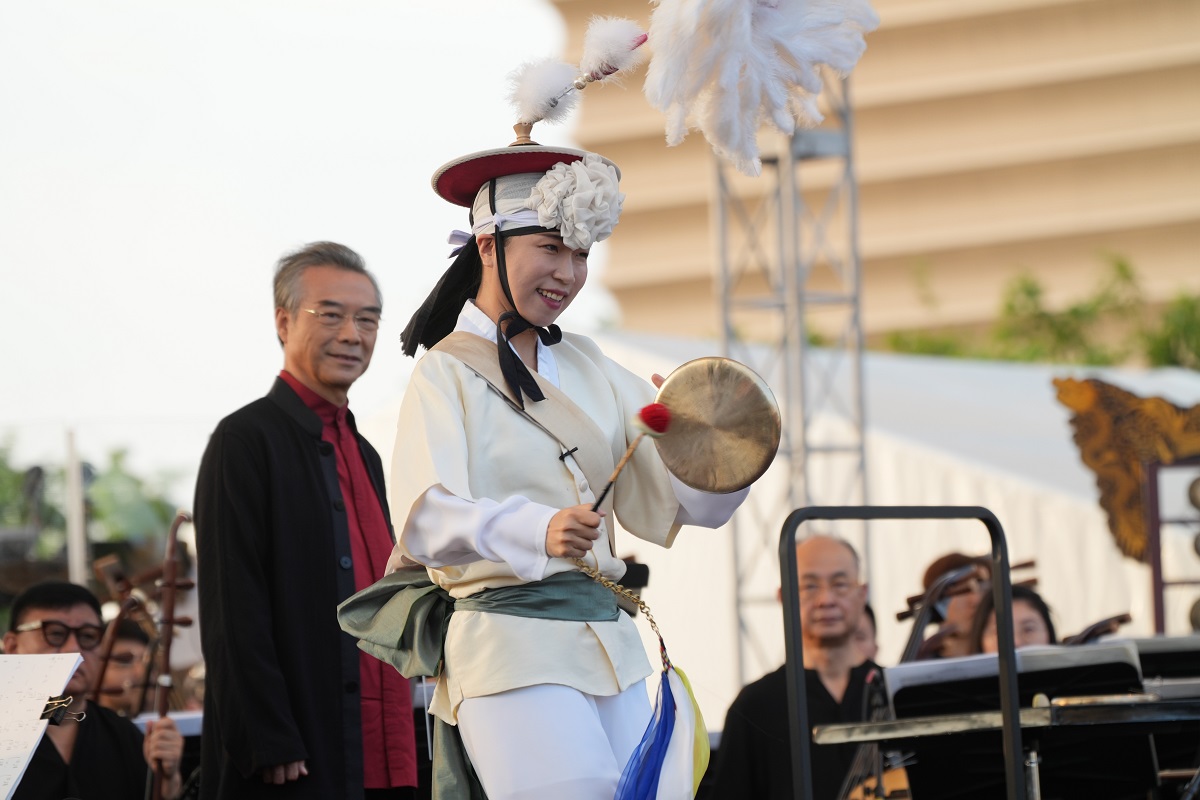 The distinctive features of Samul nori lie in its powerful rhythms, energetic body movements, and spirited performance; and the Abbos Percussion Group from Uzbekistan, engaged with the audience, elevating the overall atmosphere. Among them, the erhu player performed a segment of Cantonese Opera – 'The Floral Princess,' much to the delight and surprise of the audience.
The concert was live-streamed worldwide through 5G technology, attracted 16,000 of both the live audience and online viewers to immerse themselves in the passionate and thrilling world of percussion.
The pulsating beats on stage uplifted spirits, creating an exhilarating atmosphere. Live audience members received Brown Drums for interactive play with the orchestra and percussionists, marking the concert with the most passionate and dynamic finale.