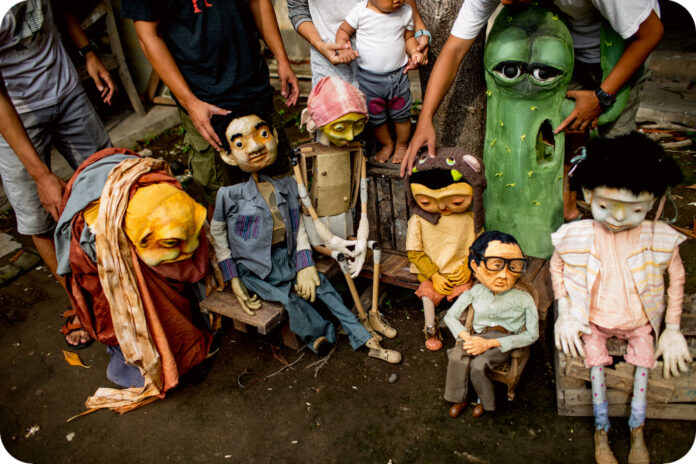 BANGKOK — Turn off the face-screens for a true-3D experience via eight performances and 10 workshops by theatrical artists from around the world when they descend on Bangkok next week.
The two-week festival promises family-friendly activities such as British puppeteers turning trash into treasure and local theater pros of B-Floor staging their first performance for children.
Thought it will edutain people of all ages, the Bangkok International Children's Theatre Festival is primarily aimed at a young audience.
Got little ones? Parents with toddlers can attend AliBaBach, an interactive music-dance-theater performance in which young children learn through toys, sound and movement. The concert is organized by Companhia de Musica Teatral from Portugal.
Kaiji Moriyama from Japan will perform a solo dance Live Bone, with comical choreography inspired by human skeletons and internal organs before sharing some practical wisdom on cleanliness through their "World Handwashing Dance."
B-Floor's production "The Adventure of Yoo Dee" chronicles the journey of the world's unluckiest child.
Among 10 fun, educational workshops, dramatherapist Chanaphan Thammarut will lead a workshop where parents learn the importance of dramatic plays on child development.
Like puppets? Hate waste? In another class, participants can enjoy some puppet therapy by crafting a figure out of trash.
All the programs and schedules are available online. The festival runs June 21 through July 3 at the Bangkok Art and Culture Centre, with several workshops held at nearby Chulalongkorn University.