For the past three decades the UK's port city of Bristol has become known for innovative talent, with the likes of Portishead, Tricky, Roni Size and Massive Attack credited as part of the "Bristol sound."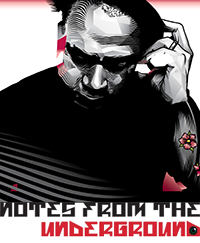 The beginnings of Bristol's beats scene back in the late '80s can be credited to Rob Smith and Ray Mighty, aka Smith & Mighty. Known for blending elements of hip-hop, dub, soul and breakbeat, the duo had two chart-topping hit singles with "Anyone" and "Walk On." The latter caught the attention of Virgin records boss Richard Branson who wanted to sign them to his label, but the two responded by giving him the middle finger because they "didn't like his style."
Smith & Mighty also produced fellow townsmen Massive Attack's first single "Any Love" and remixed hit song hit "Dub Be Good to Me" by Beats International (Norman Cook and Fatboy Slim).
"It's difficult to be objective about something that's been so closely part of my life, so it's hard for me to say if we were the originators or not, but we definitely played a large part in contributing to the sounds Bristol became famous for," said Smith, who is set to do his thing Friday night in Bangkok. "I once read an article on Bristol music in which the author said that, in his opinion, our first single 'Anyone' was a game-changer. And to be fair, I have to agree with that."
Smith & Mighty's first album "Bass is Maternal" was released in 1995 to critical acclaim. The album saw Smith & Mighty further explore their love of dub and breakbeats. Their production style was labeled by mainstream media as "trip hop," a term many producers from Bristol disliked, Smith says.
"Firstly, at that time most of us in Bristol hated the term 'trip hop' […] we always thought of our music as breakbeat dub, but like DJ Mushroom from Massive Attack said, the sound was 'lover's hip hop.'"
Though Smith & Mighty's contribution to the world music scene was immense, they remained unsung heroes and disbanded in 2004.
But on a subliminal level the music that they were producing back in the 90s would serve as a natural progression to the fast emerging dubstep scene in the early 2000s.
Rob would then re-invent himself as RSD and once again was back in the spotlight earning praise for his reggae-inspired beats that were released on top labels such as Tectonic, Punch Drunk and Moonshine.
"Well, essentially I'm a reggae-dub head, so that's always my angle. But I'm always interested in the connection between reggae and other styles such as dubstep, jungle, steppers etc.," Smith said talking about his love of reggae and the way it influenced his dubstep beats.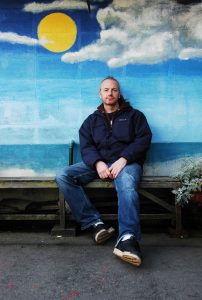 At present Smith still tours extensively, playing in clubs throughout Europe and Asia. He's also released a new album, "Sky Blue Love," which has been praised by UK reggae legend DJ David Rodigan.
"I've been involved in the 'AMJ meets RSD' project, which is a collective from all over the world, I've put a collection of mixes involving recordings by musicians from Brazil, Cuba and Colombia," Smith said.
RSD will perform 9pm until late on Friday at Whiteline's Safe Room, located on Soi Silom 8, about a 10-minute walk or two-minute ride from BTS Chong Nonsi.
Entry is 300 baht and includes a beer.