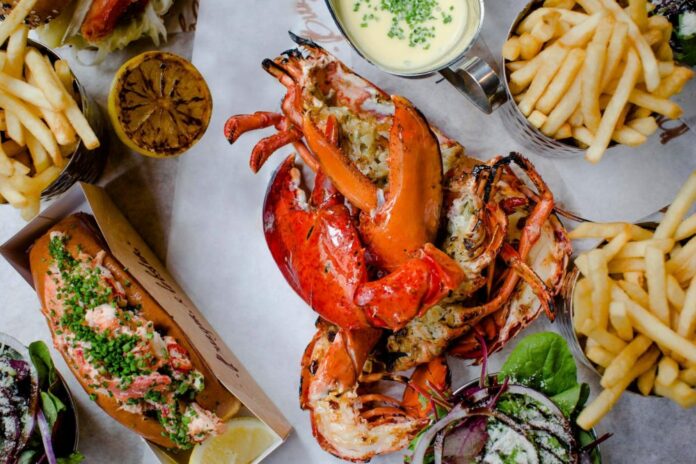 BANGKOK — Bangkok foodies can bite into a UK chain's famous fare when it opens Thursday in Bangkok following months of speculation.
After announcing its arrival earlier this year, London-based hit Burger & Lobster said Tuesday it will open on the ground floor of high-end shopping mall Gaysorn Village. It will be the chain's second branch in Southeast Asia after a store opened in Malaysia.
Apart from its famous lemon garlic butter dip, the Bangkok-based branch's meals will include beef burgers (750 baht to 2,900 baht), lobster rolls (950 baht to 1,500 baht) and grilled lobster, (starting at 1,500 baht). Still haven't reached your credit limit? A B&L Truffle Beast consisting of a beef burger, lobster meat and truffle mayo will sell for 2,900 baht.
The restaurant was started in 2011 by four Russian schoolmates in London's Mayfair district. Over the years, it has expanded into cities including New York, Stockholm and Dubai.
It was first announced back in January for a March opening date that was pushed back several times until Tuesday's announcement.