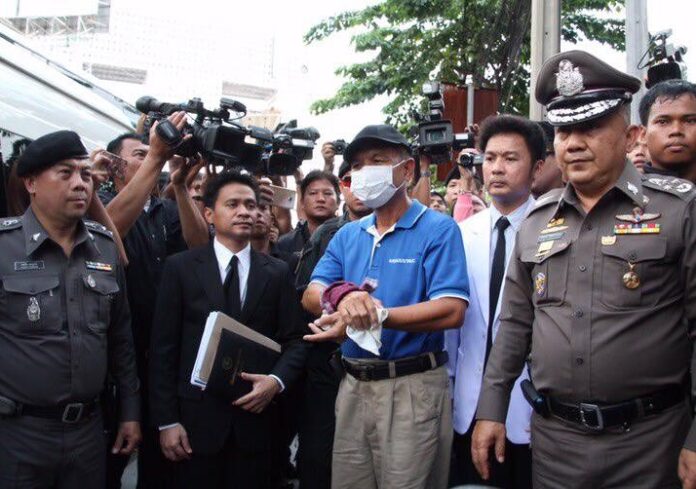 BANGKOK — A court on Wednesday found a 61-year-old man guilty of bombing an army-run hospital in May and sentenced him to four years in jail.
Wattana Pumares was found guilty of causing an explosion at the Phramongkutklao Hospital on May 22, the third anniversary of the military coup that brought the current junta to power. More than 20 people were injured in the blast, which came days after two other small bombings in Bangkok.
He had initially been sentenced to eight years in prison on charges of possessing illegal materials and making explosives, but his prison term was halved because he confessed.
The most serious charge pressed against him – attempted murder – will go on trial in October.
Wattana, a former engineer at a state electricity utility, is being held at the Bangkok Remand Prison. He pleaded guilty to all charges. At a police news conference, Wattana said he carried out the attack because he opposed military rule.
Related stories:
'I Didn't Intend to Hurt Anyone,' Hospital Bombing Suspect Says