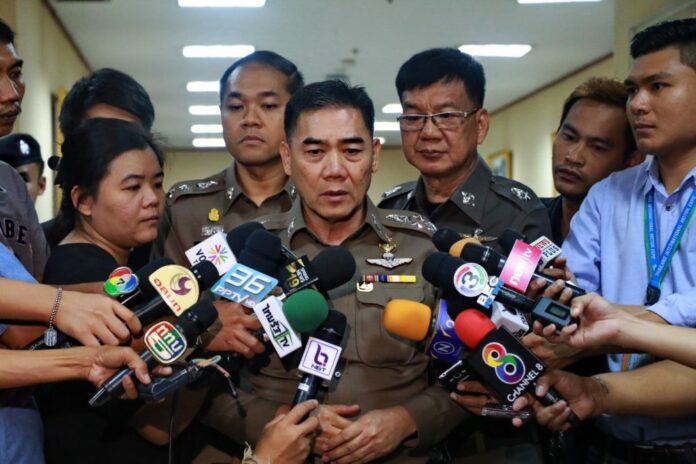 BANGKOK — Just a week after an army-owned hospital was bombed in an attack that injured dozens, police commissioner Chakthip Chaijinda teased that he knows who carried out the brazen attack.
Although not a single arrest warrant has been issued and no composite sketches ever released, the police chief said investigators have somehow identified the person responsible for the May 22 blast at Phramongkutklao Hospital.
Chaktip declined to disclose the alleged bomber's identity. Twenty-one people were injured one week ago today when a bomb packed with nails exploded in the hospital's waiting room.
"We are not telling you," Gen. Chakthip said at Monday's news conference. "We have the person in our net."
He declined to give any other details about the suspect, such as a motive, political affiliation or whether they were still in the country.
On Saturday, a 51-year-old woman was reportedly arrested in connection with several warning letters sent prior to the blast.
Contradicting assertions made earlier by investigators, Gen. Chakthip said it's not clear if the hospital bombing was related to two recent pipe bomb explosions in Bangkok.
"We have to prove it first," he said.
Asked about comments by the army commander that the perpetrators are related to firebrand Redshirt activist Wutthipong "Ko Tee" Kochathammakun, Chakthip gave a non-answer.
"Ko Tee has always made his stance clear. He's against the government and against the monarchy," the police chief said. "I don't want to talk about these people."