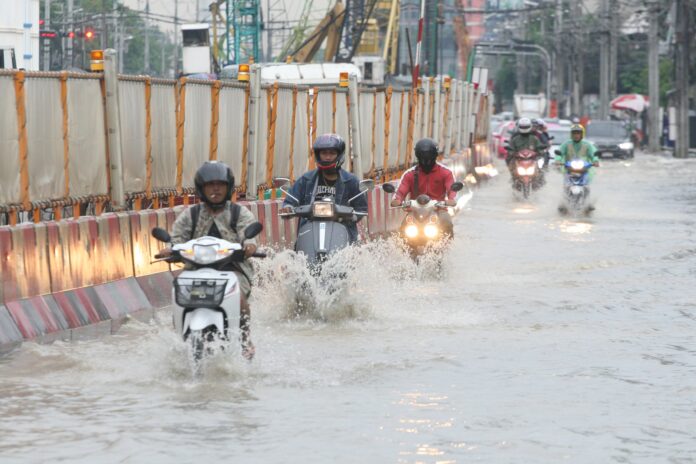 BANGKOK — Brace for another week of rain and occasional flooding, if state meteorologists are to be trusted.
Rainfall will be especially heavy today and Tuesday, hitting most of Bangkok amid lows of 25C and highs of 35C.
The downpour is driven by Cyclone Mora, which in the next couple days will move over the Bay of Bengal into Myanmar and Bangladesh, according to the state meteorological department.
The public should watch out for flash floods, and small vessels on the Andaman coast should refrain from leaving shore until conditions improve.
From Wednesday through Sunday, expect scattered rainfall over most of the capital.
Related stories:
Monsoon Now: Prepare to Get Wet
Flooded Areas Across Bangkok After Last Night's Big Storm (Photos)
Monsoon Brings Spectacular but Dangerous Falls to National Park