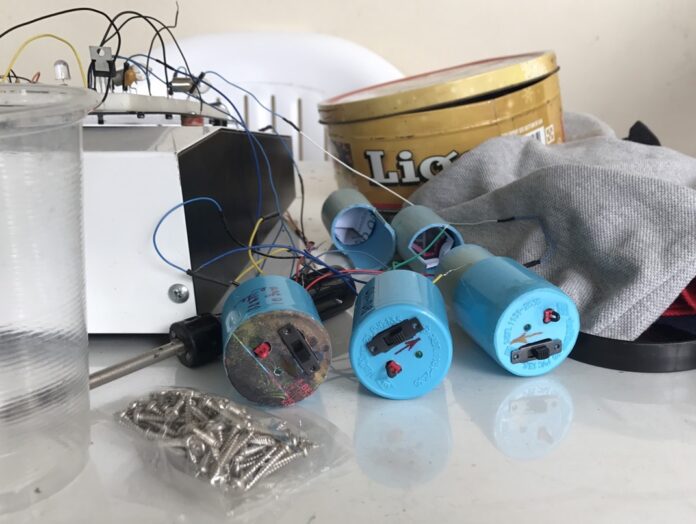 BANGKOK — A 61-year-old man accused of staging a bomb attack at an army-owned hospital last month was motivated by his dislike of the armed forces, deputy junta chairman Prawit Wongsuwan said Friday.
Soldiers on Thursday arrested Wattana Pumares, a former engineer at the state electricity agency, on allegations he carried out last month's bombing of Phramongkutklao Hospital, which wounded more than 20 people on the third anniversary of the coup that brought the junta to power.
Read: Suspected Hospital Bomber Confesses, Junta No. 2 Says
Photos released by the military showed what appeared to be bomb-making equipment and memorabilia related to the Redshirt movement in his home. Gen. Prawit said it's too early to determine whether he acted alone.
"Please wait for officials to investigate first," said Prawit, who also serves as deputy prime minister.
The general maintained that Wattana confessed to the crime. Asked about what his motive was, Prawit said Wattana "doesn't like the military."
Wattana is being held at an army base in Bangkok for questioning under a special junta order that allows soldiers to detain individuals without charge for up to a week. His wife was also seen being escorted to police headquarters Thursday night, presumably for questioning.
Defense spokesman Kongcheep Tantravanich told reporters Thursday that the military and police worked together in tracking down Wattana, in part through CCTV footage. However, when reached for comment Friday, the spokesman declined to comment.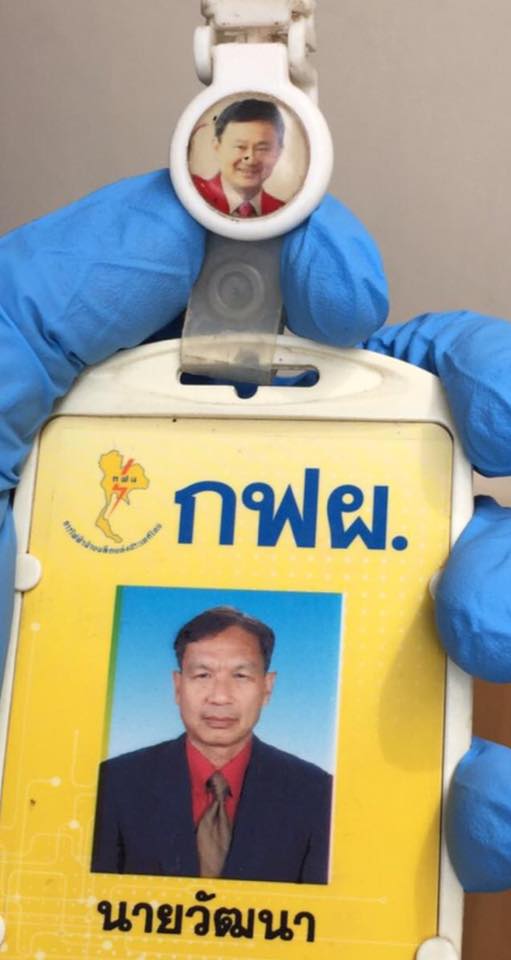 According to a profile of Wattana presented by soldiers, the suspect had worked at the Electricity Generating Authority from 1979 until he reached mandatory retirement age in 2016. His job was listed as an engineer for the authority's Control and Protection System Division.
To bring attention to Wattana's politics, the military displayed a clock and small photo bearing the face of former Prime Minister Thaksin Shinawatra, the de facto leader of the civilian government toppled in the May 2014 coup.
The junta leadership has a long record of blaming social ills and calamities on Thaksin, who lives overseas to avoid the consequences of a corruption conviction, charges the former leader and his supporters say were trumped up.
Related stories:
Police Chief Says He Knows Who Bombed Hospital – But He's Not Telling
Ko Tee Denies Bombing Hospital, Would Rather Bomb Govt House