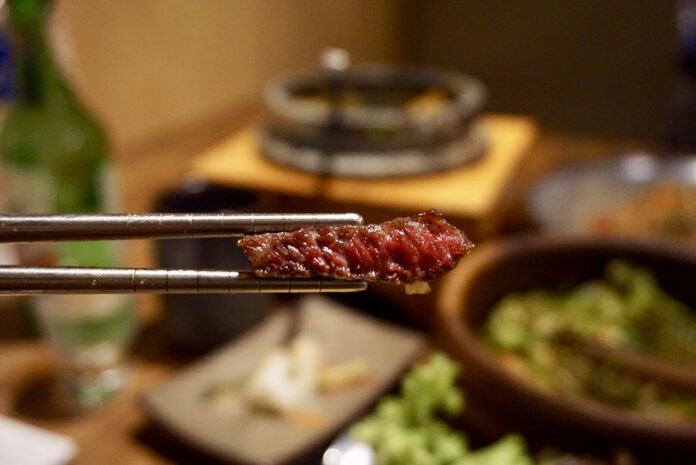 Say annyeong to a Korean barbecue that doesn't bloat its dishes with sausages, instant noodles and stretchy cheese, instead offering quality meats and authentic Korean side dishes made by professionally trained hands.
Newly opened Korean barbeque joint Charm can be found in the lobby of Novotel Bangkok Sukhumvit 20, but so far it's mostly known to Korean and Japanese expats.
Lauren Kim is the chef and owner. Though she was born in Seoul, Kim spent the last decade studying in Thailand, first at Assumption University and then Le Cordon Bleu. In 2015 she opened her first restaurant, Banjoo, more mid-ranged Korean barbecue.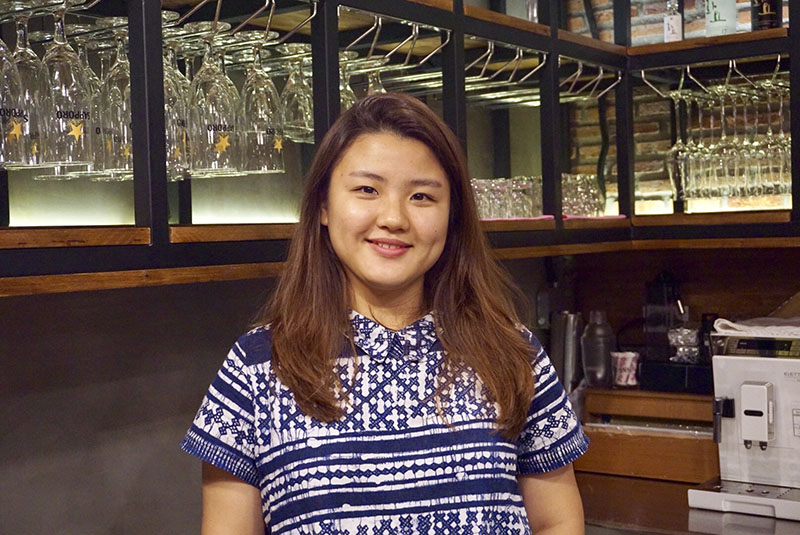 "To be honest, I'm confident with everything here," she says with a smile reaching beyond her dimples as she looked over the menu.
She pulls the barbeque hood down, close to the coals and flames which lick over marbled cuts of beef. She then proceeds to dish on other restaurants with gossip as juicy as the skirt steak she's cutting into bite-sized pieces.
"Other Korean restaurants, they have hundreds of menu items because they use instant stuff. Chicken sealed in vacuum packs. One of my suppliers told me a Michelin star place uses powdered mashed potatoes and whipping cream," she says, tsking maternally as she fetches a piece of ribeye from the side of the grill. "Here, eat this, quick."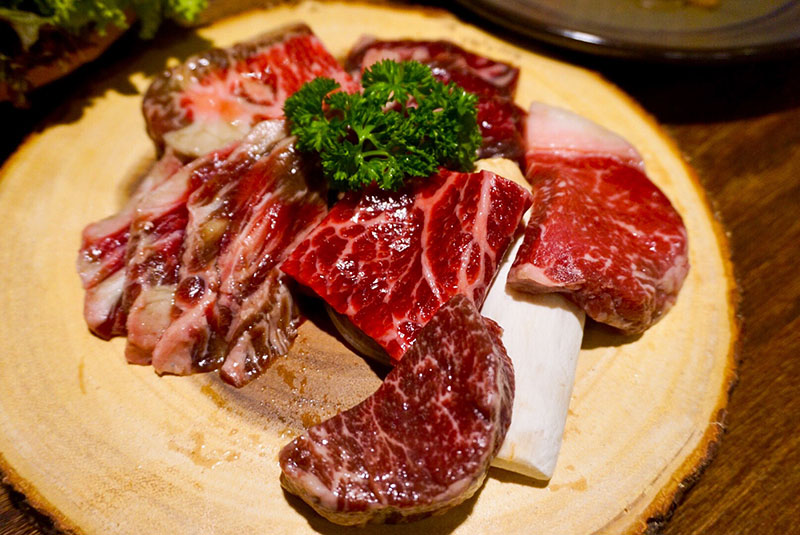 Although Kim won't be the one cooking meat at every tabletop grill, she trained all the Charm staff who will be.
Meat-wise, she cuts the wagyu, angus and ribeye from imported Australian and Japanese beef in unseasoned chucks rather than thin, marinated slices found in other barbecues.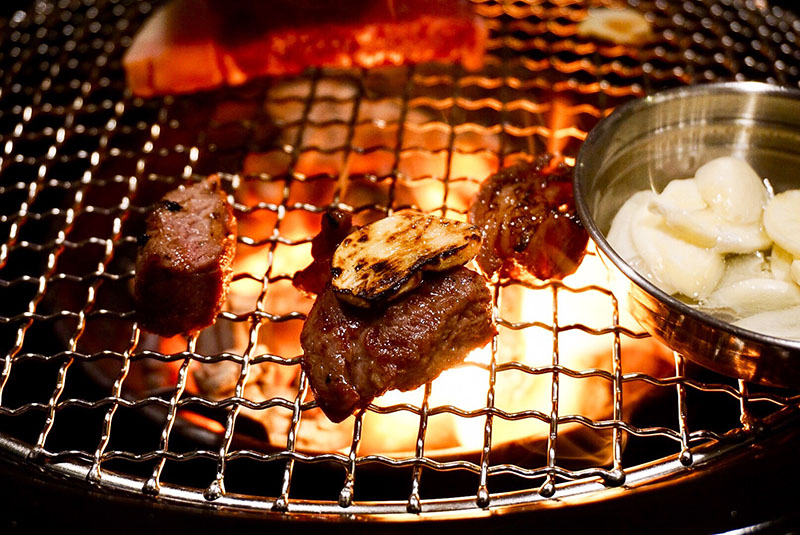 "There's no point in slicing it since the quality is already good. And some Thais don't like it that it isn't marinated to be sweet at all," Kim explains. But she won't budge.
Instead, the customer is armed with a small cup of salt; a sweet and sour sauce elevated by apple cider to a level of tangy heaven; and ssamjang, a fermented soybean and chili paste, that ties together a lettuce wrap filled with meat, long green chilis and garlic.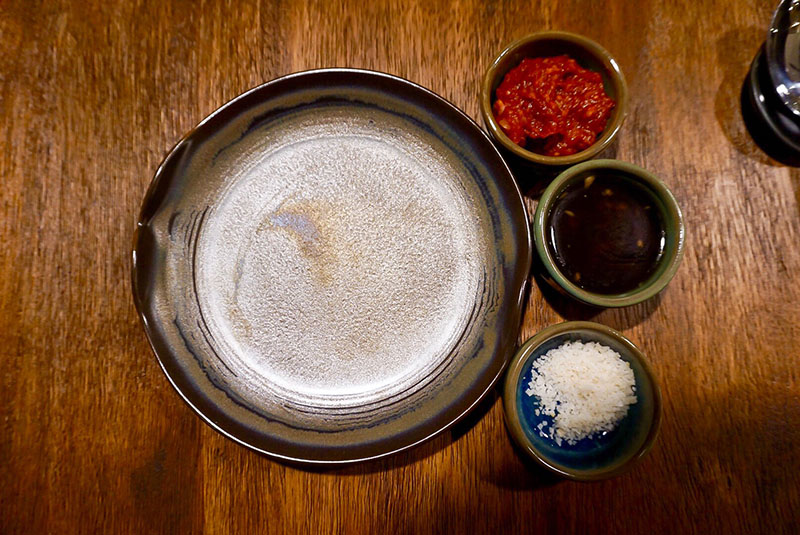 Dip the cooked, unseasoned meat into one or more of these to get marination in reverse, where the fresh dips are brought to the forefront, followed by the juiciness of the hot, hot beef. The ribeye is lean and textured, the wagyu skirt is so insanely lip-smacking your teeth squeak as you try to collect all the flavors bursting out from the perfectly fatty piece.
"The Korean Embassy books us two to three times a week," she says, proudly. She hints that a Thai royal visited too, despite Charm being still unknown to most Thais.
What separates Charm from other Koreatown barbecue is in the details that show a chef's hand rather than any Korean auntie, while still offering an experience as nurturing as Kim herself.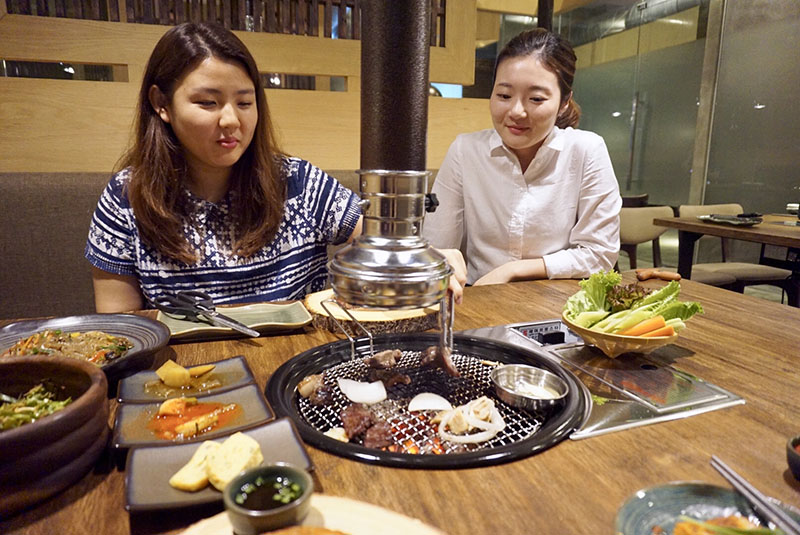 The salt, dried three years, is from Korea, since salts from drier climates are of higher quality. Kim's kimchi is old-school white as all kimchi was before red pepper was introduced to the peninsula. Ketchup for the hand-cut sweet potato fries is homemade. And there's no MSG in anything.
"After eating all the cuisines, Korean food is still the one I would choose to eat every day," said the chef, who trained in French cooking as she lauds the benefits of the good bacteria in fermented Korean dishes.
The refillable sides also include a daikon radish kimchi with red pepper, potatoes and an omelette. Don't forget to order filling side staples such as hot stone bibimbap (฿350), a crunchy kimchi pancake (฿350) that offsets grilled meat well and cold buckwheat noodles (฿300) that cool down the mouth well after eating so many hot cubes of meat or mushrooms.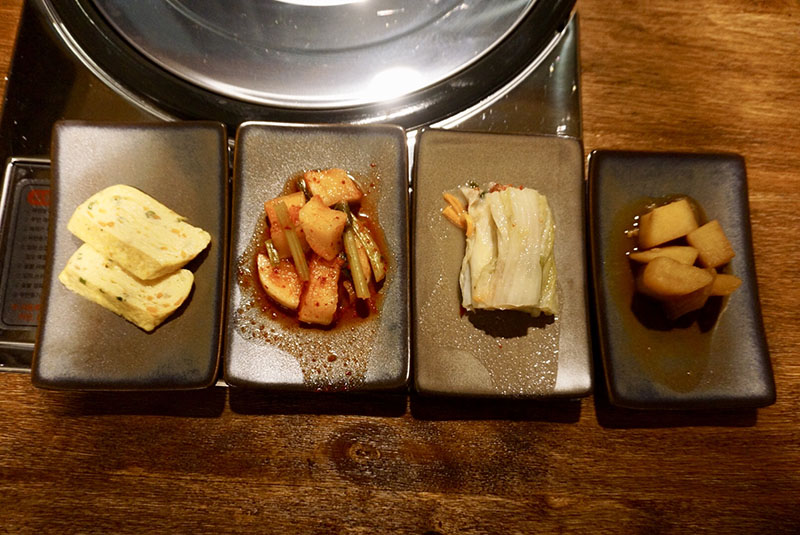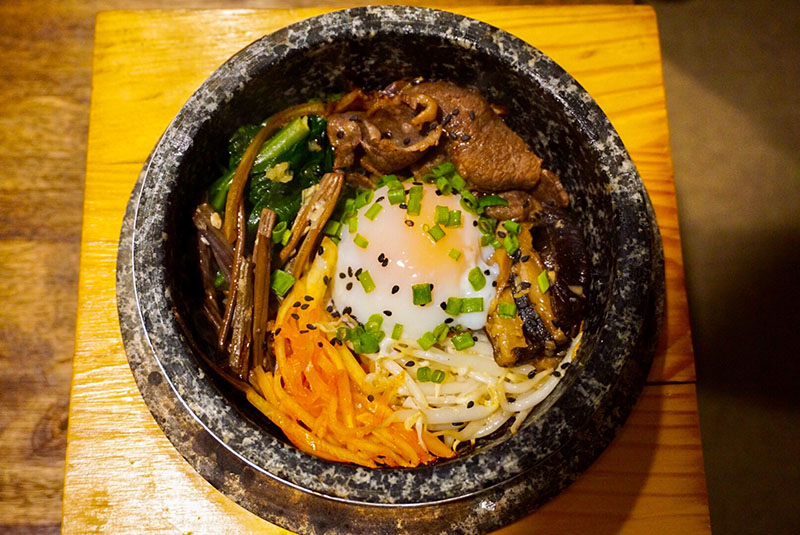 "Korean people are extreme people. We can be really kind or really rude, and we can eat food that's ice cold or burning hot," Kim muses while flipping a piece of tenderloin.
Charm isn't off-limits to vegetarians, despite being a barbecue. The grilled vegetable set is only ฿220 and good to eat with slightly bland japchae noodles (฿420). Of course, there's lots of Korean and Japanese beer options, along with soju and makgeolli rice wine to help any Korean girl spill her guts to unnie or confess her crush to oppa.
Although the beef's prices seem high: 180 gram wagyu cuts are ฿1,450 and other cuts of beef range from ฿890 to ฿550, two cuts are good to split for around three people, since there are a lot of sides to fill up on. To cut down on the bill, opt for chicken (฿420) or pork belly (฿420). With alcohol, a beef meal for two comes to a little over a thousand baht per head.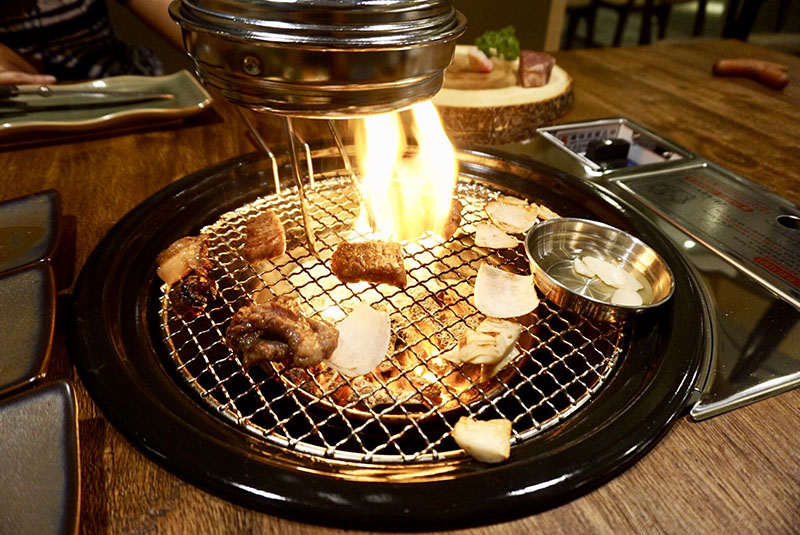 "All the beef is imported from Japan or Australia and organic. I don't use US beef. They kill them in a bad way, and they aren't happy. And CP, well, you should just eat a plain CP egg next to an organic one and see the difference," Kim said, holding her hands at different heights, like imbalanced scales.
Meals end with dried persimmons and black tea and hopefully a good feeling with your group, which is the best way to enjoy Charm.
"It's very Korean," Kim said. "I want to heal people with my food."
Charm is open noon to 3pm and 5pm to 11pm daily on the ground floor of the Novotel hotel. Find it a 10- to 15-minute walk or short ride from BTS Phrom Phong Exit No. 6.