"Photharam Grilled Banana", known for its sweet, soft, sticky and charcoal-scented grilled bananas, is located on the corner of Song Praphat Street, in front of Photharam Shop, Photharam district, Ratchaburi.
The shop has been open for 19 years and has become a trademark of the area, so much so that there is a saying that if you have not visited Photharam Grilled Banana, you have not yet arrived in Photharam.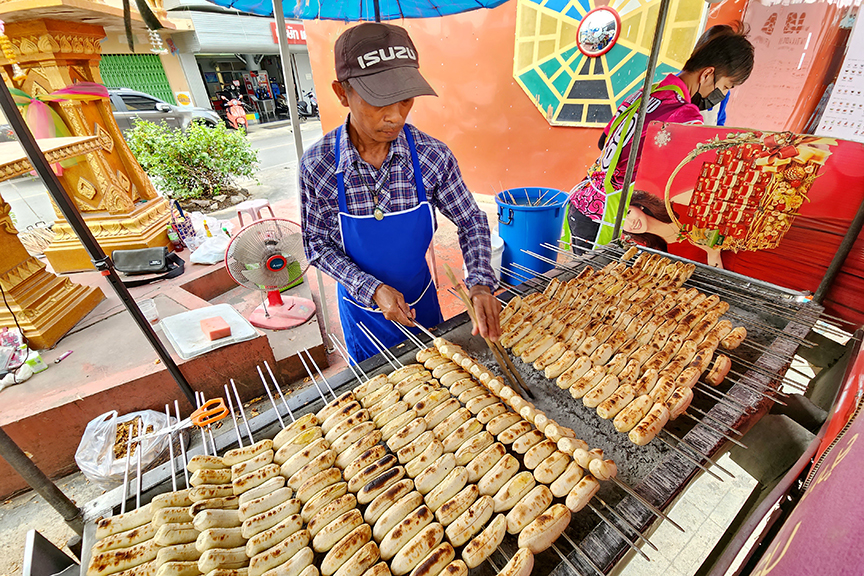 Poj Reungthep, 56, the owner of the shop, said he used to work as a leather sewer in Bangkok until the business collapsed. He returned to his hometown of Photharam. During that time, his younger brother, who owned a grilled banana shop at Mahachai Market in Samut Sakhon, brought him grilled bananas as a gift and told him to visit if he wanted a recipe.
At first, Poj did not pay much attention to the grilled bananas and left them in the refrigerator for almost a month before eating them. He found that the grilled bananas still had a good aroma and a soft and sticky texture.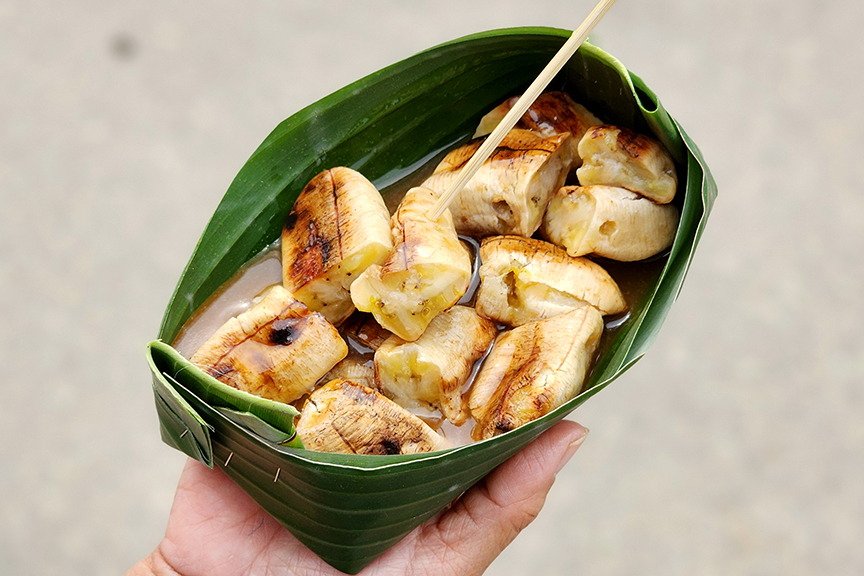 The taste was still just right. He decided to visit his younger brother and learn how to grill a banana. He returned and opened his own shop.
The secret of delicious grilled bananas starts with choosing good bananas from Samut Songkhram. Then these bananas need to be soaked in saline solution before being grilled on the charcoal stove.
It is important to note that the fire must not be too hot and the griller must constantly turn the bananas so that they are cooked evenly. The griller must not forget to cut out some burnt parts. The grilling takes about 20 – 30 minutes.
For the syrup, Poj uses coconut sugar, coconut water and pandan. He boils them in a gentle fire so that the syrup remains constantly warm. This method improves the smell.
The sale of grilled bananas at 20 baht for 7 bananas.
The shop is open Mon-Thu and Thu-Fri from 6 am to 1 pm.
Facebook Page: "Photharam Grilled Banana" [กล้วยปิ้งโพธาราม] Tel: 0924062654 and 0804324009