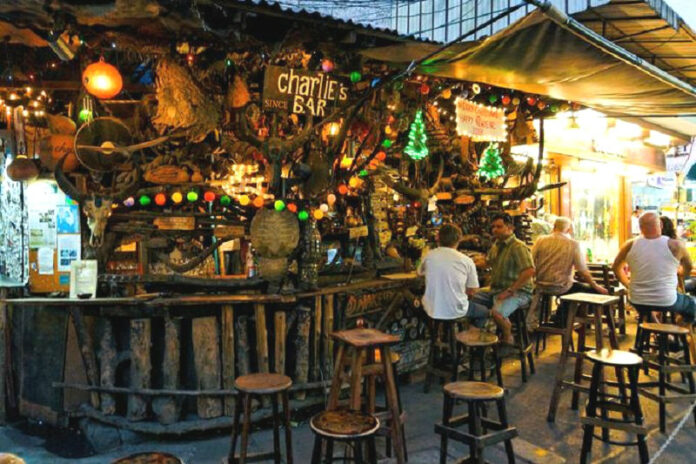 BANGKOK — After its farewell party in March, many expats' favorite pocket-friendly bar will soon be back in town at a new location.
Cheap Charlie's, a 35-year-old roadside bar, returns to service at a new home under The Beacon Place on Soi Sukhumvit 50, its owner announced Nov. 7.
The bar owner said Cheap Charlie's will open on Dec. 1.
The venue was founded by brothers Charlie Budkajang and Satit Budkajang. It and a dozen other venues were forced out of their original Soi Sukhumvit 11 location to make way for a development.
The new location will be a five-minute walk from BTS On Nut.
Related stories: