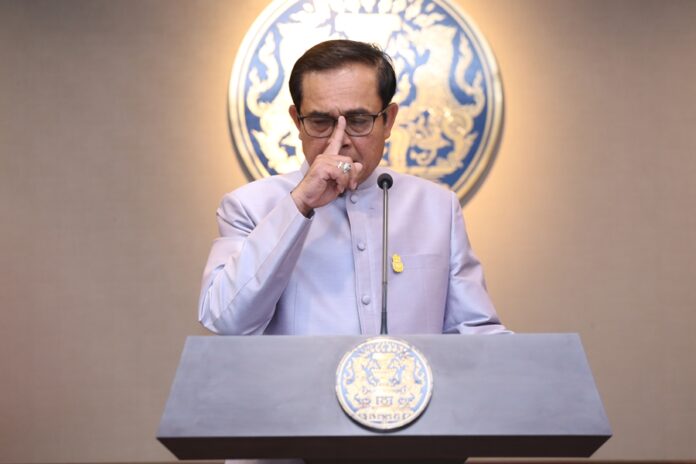 BANGKOK — Songklod Thiprat is an army general who once worked for the ruling junta. He's also presented himself as an "acting chairman" of a political party called Palang Chart Thai (literally, Power of the Thai Nation).
In recent months, he has presided over meetings and banquets, surrounded by party supporters. Media analysis dubbed his clique a "soldier party" or "NCPO party," meaning that it has pledged to support the junta's National Council of Peace and Order if its high-ranking members decide to run in the next election, slated to take place in November 2018.
But on Monday, Maj. Gen. Songklod told reporters his party was nobody's ally. In fact, he disputed founding a party in the first place – saying it was the media who misunderstood him.
"I have not done anything. I'm not good with politics," Songklod was quoted as saying. "I have not disputed the news because I didn't know anything about it … I think it's because I seem to know a lot of people, so people connected me to politics."
Songklod went on to say that his "party" was just a "volunteer group" dedicated to helping the junta and improving the country, and it was not registered with the election authorities.
But the cat is out of the bag. Headlines in recent days have frothed with speculation the junta has chosen Songklod to serve as its proxy in next year's election. Deputy junta chairman Prawit Wongsuwan declined to outright deny it, while leaders of the two major parties have challenged the junta to show their hands and be done with rumors.
"I'm not against it if they want to run as MPs," Democrat's Nipit Intarasombat told reporters Tuesday. "Competing to do good for the country and nation shouldn't be something to hide. Just announce yourself that you will run. Don't be embarrassed."
Read: Prayuth's Latest Poll Promise Draws Praise, Doubt
Anusorn Eiamsa-ard from Pheu Thai shared a similar message, urging the junta to run in the election because at least it's better than seizing power in a coup.
One junta critic is even against the idea of junta proxies running for office, however. Veera Somkwamkid, an outspoken transparency activist who campaigned against both the junta and its civilian predecessors, said the military regime has no business dabbling in politics.
"It's not okay! It shows they are intent on perpetuating their power," Veera said in an interview. "Don't forget their reasons for seizing power on May 22 … there was no policy about presenting themselves as a choice for the country."
Veera also laughed at Maj. Gen. Songklod's insistence that his associates were not allied to the junta.
"It's so obvious," the activist said.
Songklod could not be reached for comment. Someone answering his phone said the general was in a meeting and had a flight to catch afterward.
Number Games
With a year left before the latest promised election date, talks about who's forming which party for whom have been dominating the news cycle and opinion pieces.
The discussion rages on in spite of the junta's refusal to lift its ban on political activities and allow parties to campaign for the 2018 poll.
On Monday Gen. Prawit, the junta's No. 2, was asked by reporters whether it's true that Maj. Gen. Songklod's party is a junta proxy for the next election. While Prawit denied it, he also left out a possibility of a future plan.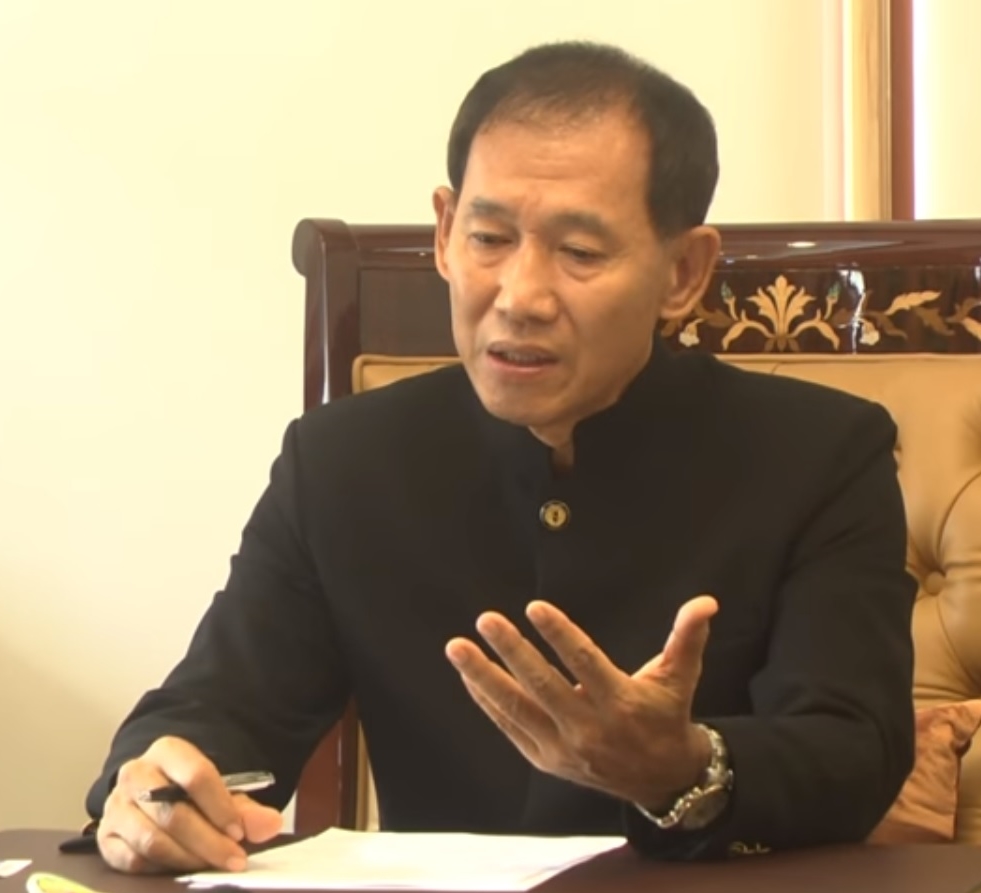 "If it's necessary, then we will set up a party," the general said, raising even further speculation.
Under a new constitution drafted by junta lawmakers and approved in a 2016 referendum, parties must submit names of potential prime ministers they would vote for before the election. Unlike previous charters, the candidates do not have to be elected MPs.
Veera said Prayuth could return as a prime minister after the new poll if Songklod's clique and other similar pro-junta parties manage to join hands and outvote Pheu Thai Party in parliament.
How that scenario will play out depends on whose side the Democrats, the second largest party, will throw their votes for.
"We have to see, at that moment, who the Democrats will shake hands with. They are still on the fence right now," Veera said. "At this moment, I cannot predict. But judging from the past activities, the Democrats don't seem to be too happy with the military, because the military does everything on its own. If Prayuth is prime minister again, there won't be a future for them."
Veera added that another factor of what the next government will look like depends on King Vajiralongkorn, or King Rama X, who succeeded his late father last year.
"If His Majesty wishes to see democracy, he must support a political system based on genuine democracy," said the activist, who has campaigned alongside the royalist Yellowshirt movement. "But if His Majesty supports military rulers, then it's undemocratic."