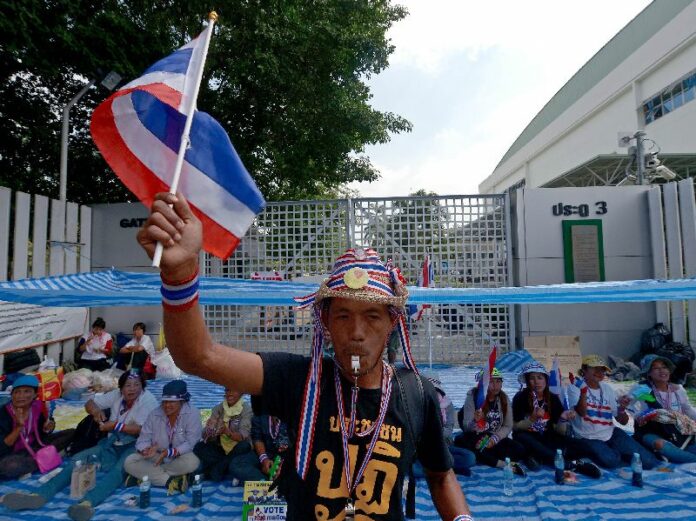 BANGKOK — Opinions from two rival political camps are divided toward junta chairman Prayuth Chan-ocha's pledge of holding elections by November of next year.
While those who oppose the military regime led by Prayuth express skepticism, citing similar vows made and broken in the past, those more supportive of the junta believe this election pledge will be kept.
"It's still not a credible one," Chaturon Chaisang, who served as a minister under the government toppled in the 2014 coup, said by phone. "Because in the past, it was postponed many times. There were announcements, and then there were postponements."
Read: Thai Elections in November 2018, Prayuth Promises
Chaturon said there's still a chance the poll may be delayed on the grounds that organic laws related to the election are not completed in time.
But Ongart Klampaiboon, a senior Democrat Party, said Prayuth's election pledge fits the timeframe dictated by the current constitution. Ongart, whose party opposed the previous civilian government, said he counted number of maximum days required for writing election laws and came to the same conclusion: November 2018.
"The prime minister did not say anything beyond what the constitution says," Ongart said by phone. "It's just the general public doesn't care to look into details. So we imagine on our own that election will have to be on this date or that. It [Prayuth's pledge] is not something exciting for me."
Since the coup, the Prayuth administration has made numerous promises of elections as early as 2015. The date was repeatedly pushed back from Oct. 2015, to early 2016, and again to 2017.
Prayuth renewed his pledge earlier this month while in Washington D.C. meeting US President Donald Trump. The retired general said elections would be announced next year. His deputies soon clarified that the junta leader merely meant a date would be set in 2018 and a poll would not necessarily take place in that year, drawing a torrent of criticism.
Following Prayuth's confirmation of elections in 2018 at a Tuesday news conference, Thai stocks, which had been reaching two-decade highs in recent days, closed the day up 14 points at 1,706.
Ongart attributed it to the much-awaited electoral pledge.
"We have to admit that investors and businesspeople were not confident in the direction of our country, where we were headed to, especially among the foreigners" he said. "So once there was an announcement of a clearer election time frame, there was confidence."
The announcement immediately sparked debate on social media.
"No one believes a moronic boy who cries wolf like you anymore," user Jaturong Suksomran wrote in a Facebook thread on a news report by left-leaning broadcaster Voice TV. "Do whatever you want to do, you lowlife."
"I still don't want elections," Suwanmanee Maneesuwan wrote in a thread on conservative T News. "I'm sick of politicians. I'm afraid they will come back and seek personal gain again."
Chaturon, the former Pheu Thai minister, said an election pledge would only have credibility if the junta and its appointed lawmakers publicly commit to making it happen.
The head of the commission tasked with writing the election laws said his team will stick to the deadline announced by the junta leader. Jate Sirataranont said he "cannot think of any reason" for delay.
Chaturon also urged the junta to lift a ban on political activities imposed since the 2014 putsch. Such restriction prevents political parties from organizing meetings, accepting new members and drafting election policies, all of which will hinder every party's ability to campaign, he said.
"Whoever said they are ready to run in the next election means they aren't being honest to the public," Chaturon said.
Ongart is more confident. He said his party has been preparing "everything as much as we can, without breaking the law." The politician also believes the ban will be lifted after the royal cremation ceremony of King Rama IX concludes at the end of this month.
Related stories:
With No Elections in Sight, Why is Prayuth Campaigning So Hard?