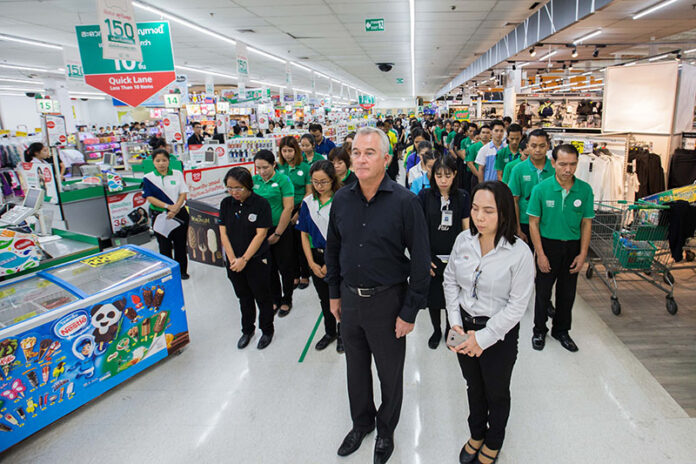 BANGKOK — One of the nation's largest supermarket chains announced Wednesday it will close for most of the day when King Bhumibol is cremated later this month.
"To allow our 63,000 colleagues across the country to be able to participate in the royal cremation ceremony, lay sandalwood flowers, and volunteer in their local communities, we have decided to close all of our stores at 14.00 hrs. on October 26, 2017, so our colleagues are able to leave early," Tesco Lotus Thailand's CEO John Christie said in a Wednesday statement.
All of the nearly 2,000 Tesco Lotus supermarkets nationwide will shut down starting 2pm on Oct. 26. Christie said it's the chain's first voluntary shutdown since opening their doors in 1994. The supermarkets will be open again as usual on Oct. 27.
Some venues have scaled back hours and entertainment during this month's royal funerary rites, which will take place between Oct. 25 and Oct. 29. Tesco Lotus is the first major retail operation to decide to close on the day of the cremation.
Tesco Lotus employees hand out mourning ribbons Sunday for customers not wearing black.