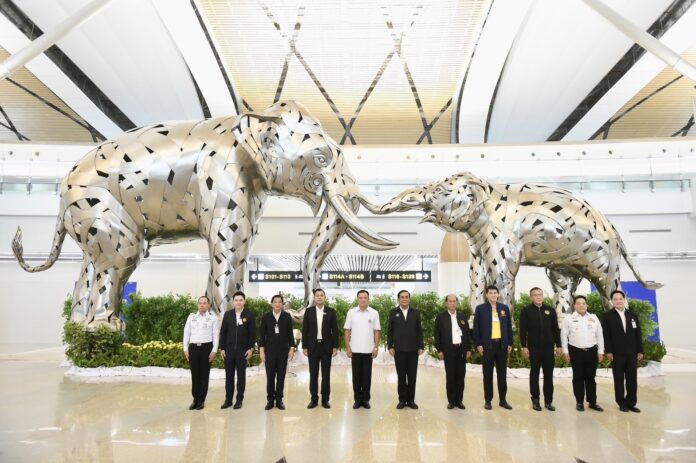 A new satellite terminal, SAT-1, is part of the Phase 2 development project of Suvarnabhumi Airport, with an investment of over 39.76 billion baht. It covers an area of approximately 200,000 square metres and is designed to handle 15 million passengers. It will open on September 28, 2023.
This will increase the airport's capacity from 45 million to 60 million passengers per year, as Thailand experiences an increasing number of tourists and flights each year.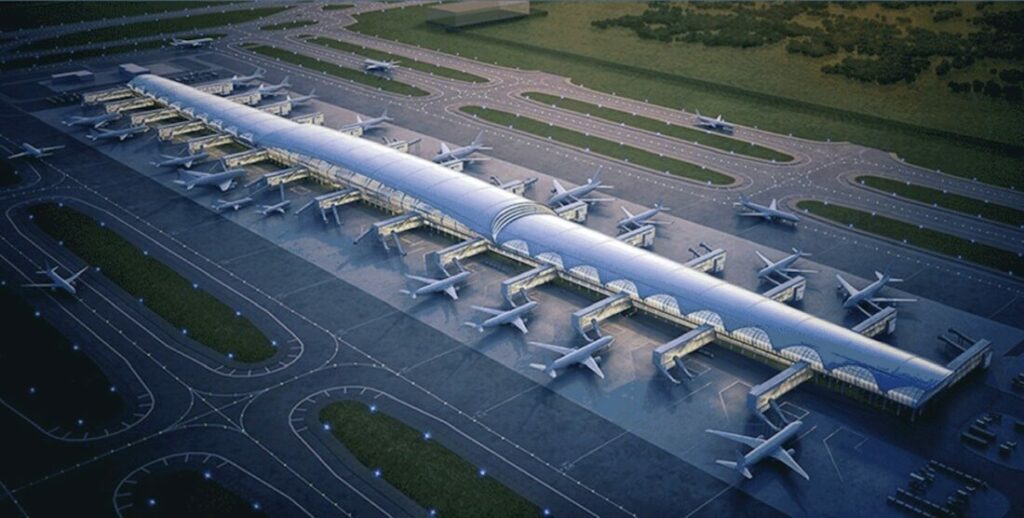 Krit Kijmanawat, CEO of Airports of Thailand Public Company Limited, welcomed Prime Minister General Prayut Chan-o-cha and his team for a tour of SAT–1 at Suvarnabhumi Airport, Samut Prakan Province, on August 7, 2023.
The site features impressive architectural elements, including a pair of metal elephants and swans and a Buddha image from Pha Sorn Kaew Temple in Phetchabun Province. The group also looks at Runway 3 on the western side of SAT-1.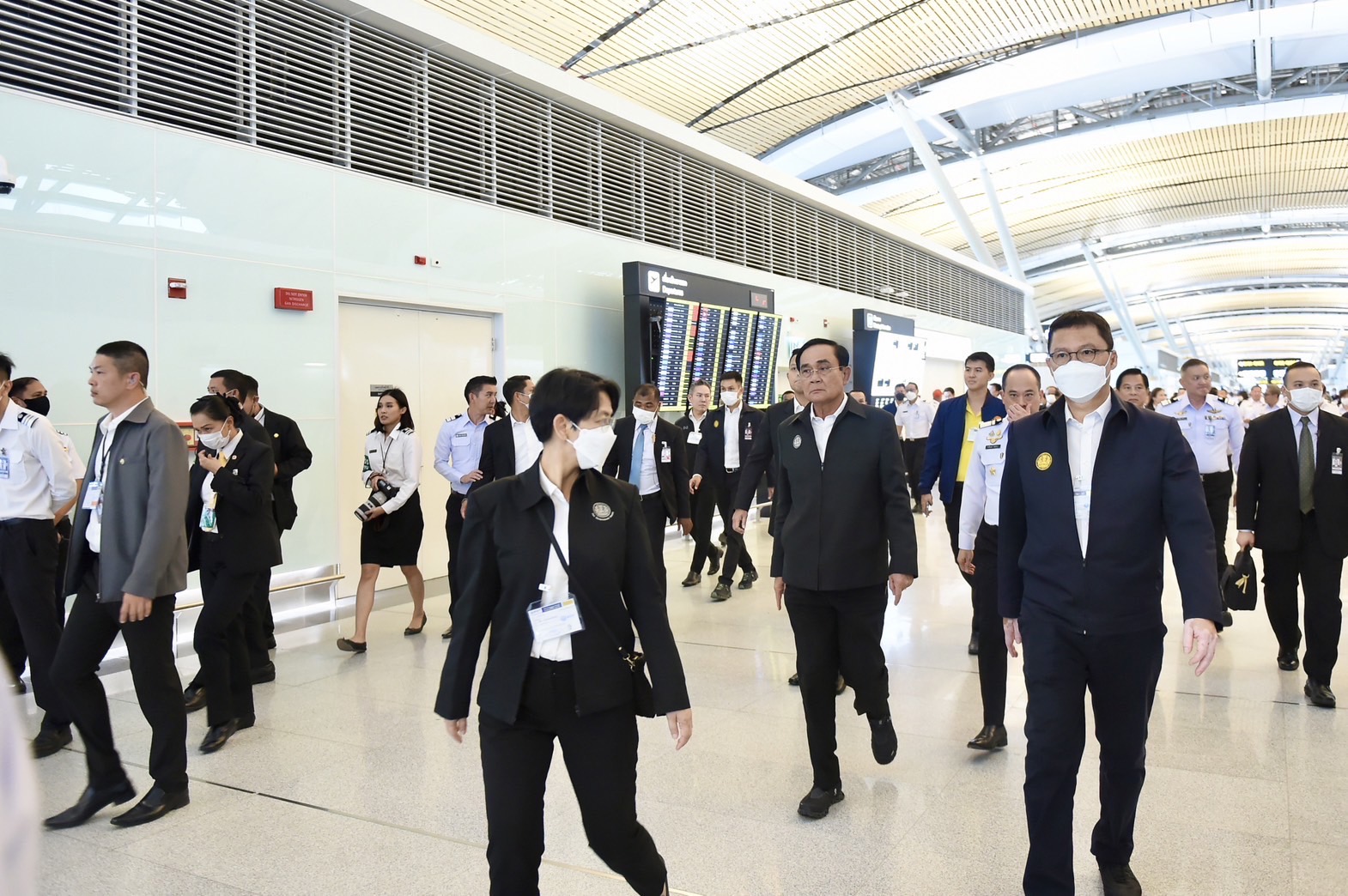 The Prime Minister's team tested the Automated People Mover (APM) system, an automated train that will transport passengers between the main terminal and SAT–1. A soft opening of this service is planned for the end of September, with full operations scheduled to begin in 2024.
Regarding progress on the construction of Runway 3 on the west side of the airport, the 4,000-meter runway is currently 73 percent complete and is expected to be finished in September of this year, allowing full operations to begin in July 2024. This expansion will increase Suvarnabhumi Airport's capacity from 68 flights per hour to 94 flights per hour.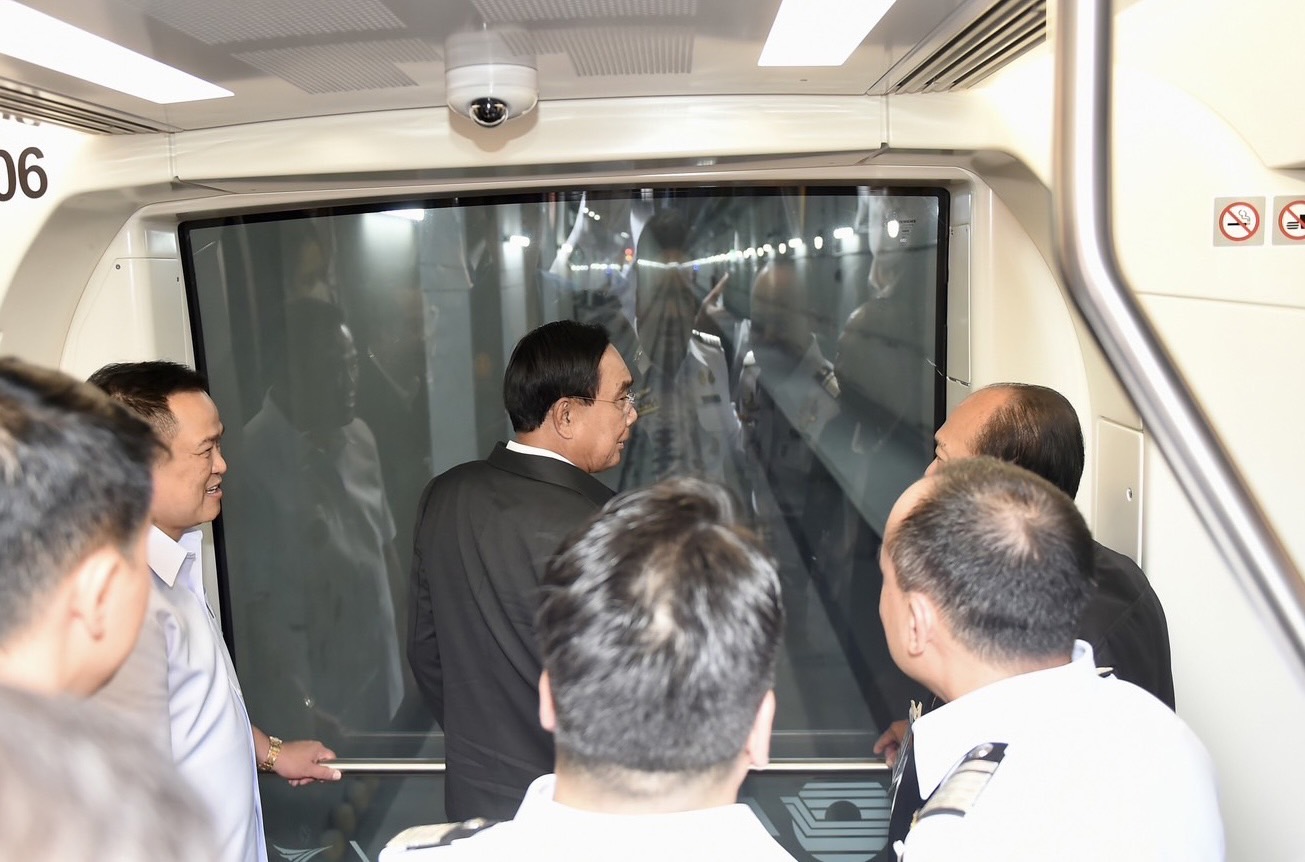 Based on data from the Tourism Authority of Thailand, foreign tourist arrivals totaled 15.3 million in the first seven months of 2023, with Malaysia remaining the top source of tourists with 2,445,950 visitors, followed by China with 1,852,446 visitors.
In July, China overtook Malaysia as the top source with 409,327 visitors, while Malaysia had 341,236. South Korea was third with 150,089 visitors, followed by India with 127,344 visitors and Vietnam with 121,705 visitors.
_____
Related articles: