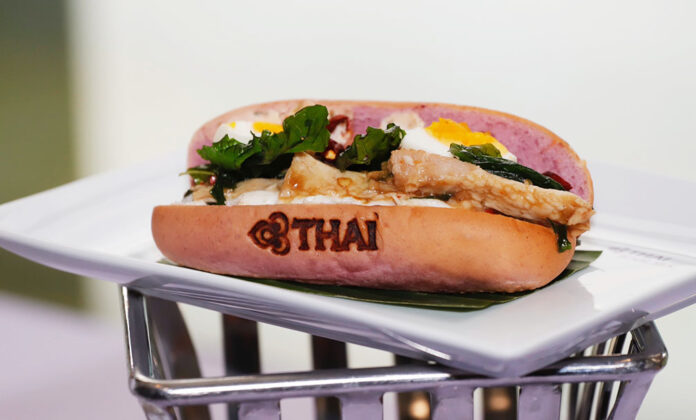 Thai Airways International hosted the "Taste of Thai Tales event," which showcased the new menu designed and curated by "Chef Bo" Duangporn Songvisava, owner of Bo.lan restaurant. Chef Bo won Asia's Best Female Chef Award in 2013 and was featured in the Netflix series "Chef's Table" season 5, which focuses on Thai cuisine.
Thai Airways International CEO Chai Eiam-siri said the changes to the passenger menu are aimed at meeting passengers' needs and satisfaction while enhancing the inflight dining experience with delicious, healthy and unique flavours. The new menu will be served to passengers in Economy and Business Class on Thai Airways flights to Europe, Austria and Japan from July this year.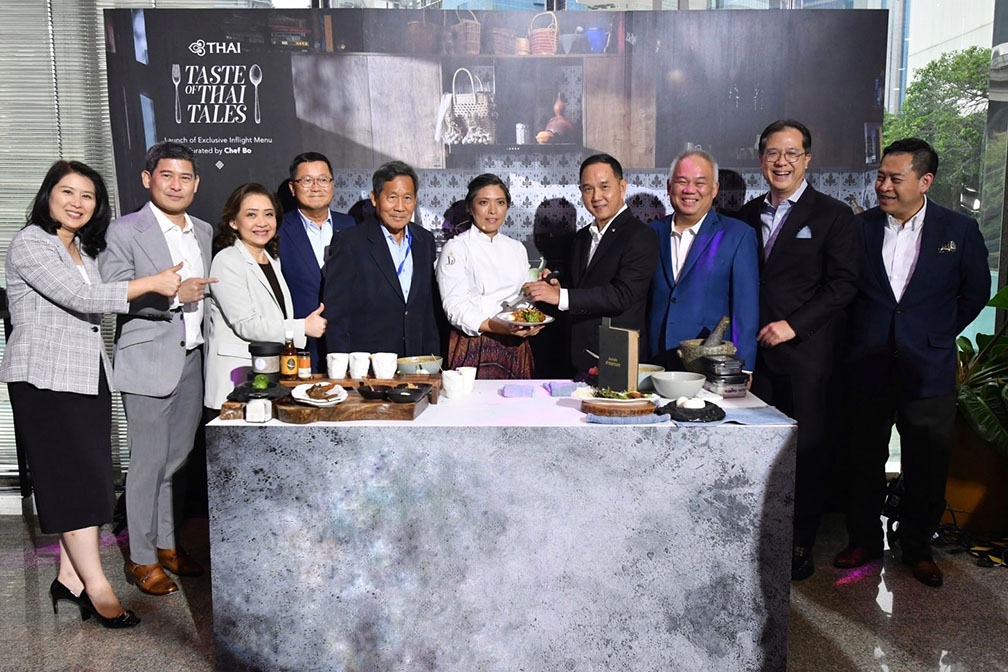 Chef Bo drew inspiration from Thailand's rich culinary culture, one of the country's strengths, when creating the menus. The ingredients used are of the highest quality and come from different regions of Thailand.
The new menu has five categories: First, 'All Day Dine', which consists mainly of bread and is known as 'The Roll Series'. Secondly, 'The Pie Series' with Thai specialities such as Pork Hang Le Pie and Chicken Khao Soi Pie.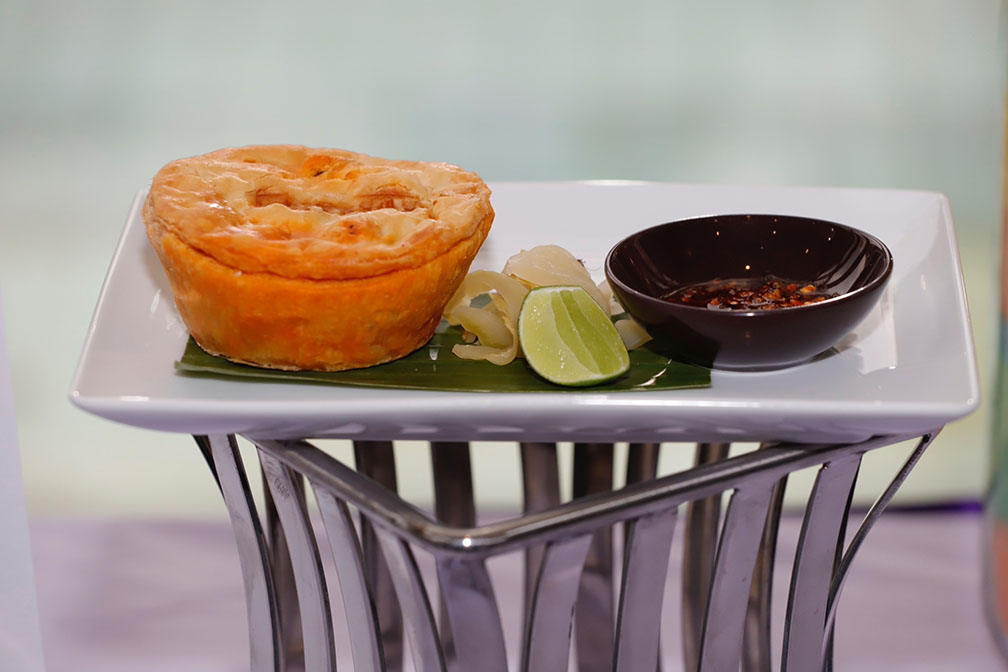 The third category is 'The main courses'. This category will be introduced in early 2024 and will include dishes such as roast lamb with red curry, raw banana and jasmine rice, soft-boiled steamed eggs and pineapple curry with prawns. These dishes are served with jasmine rice, omelette with preserved radish and basil-fried aubergine.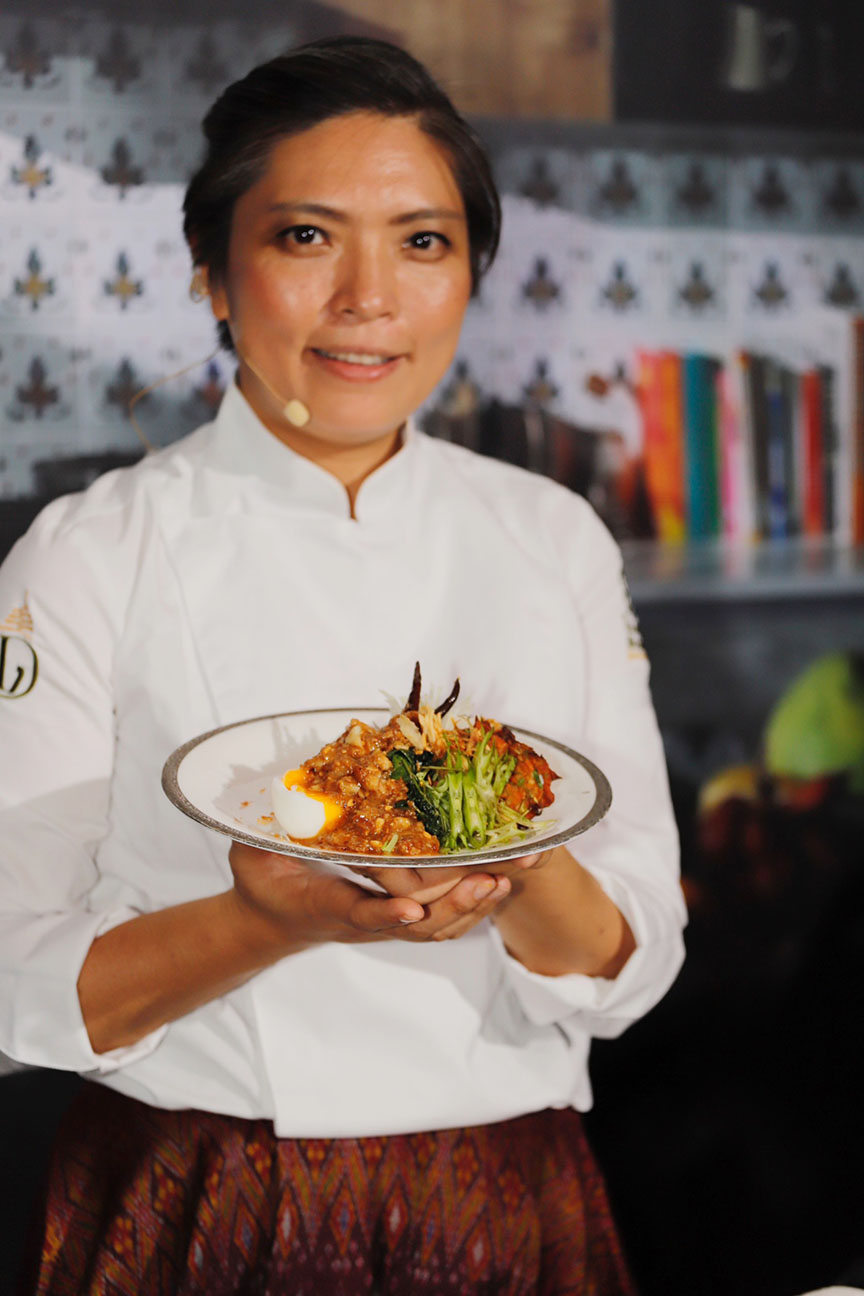 The Ochazuke breakfast series includes dishes such as rice or boiled rice with smoked mackerel, fresh vegetables and soft-boiled eggs, rice with crispy fish, Thai herbs and fried dried chillies, and broth with young coconut served with shredded chicken, tiger prawn and soft-boiled egg.
Finally, the Heritage Series offers dishes such as rice vermicelli with chili sauce, boiled morning glory, cucumber and diced green mango, garnished with coriander, fried garlic, and deep-fried chilli with kaffir lime zest.
Thai Airways hopes that these menus will serve as a form of soft power to promote Thai culinary culture internationally and encourage the use of quality ingredients from Thai farmers and producers.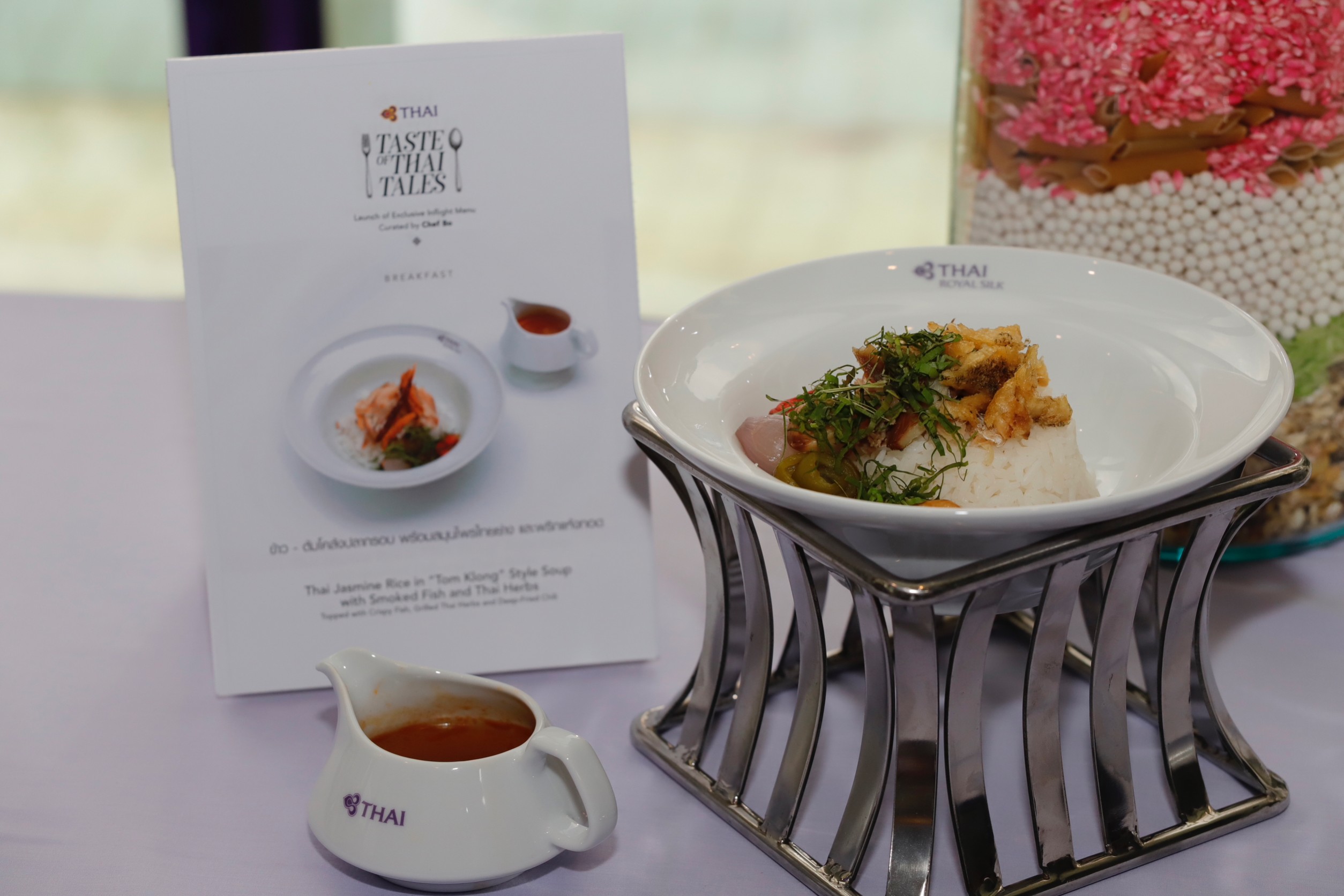 _____
Related article:
THAI Airways Enhances Its Network through Global Ticket Agents