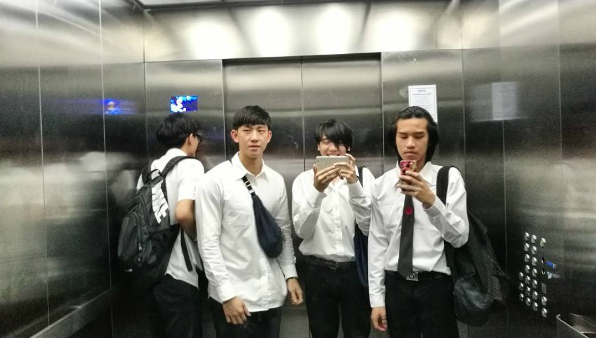 BANGKOK — A quartet of university sophomores found their voices instead of freaking out when they got stuck in a campus elevator to the delight of many online today.
To kill time while waiting to be rescued, they turned crisis into opportunity by filming themselves riffing on a classic comedy show song in a video which has quickly spread since it was posted Tuesday.
"10-20-30-40. I help the poor. I help the rich. Please help us. We're stuck in the elevator!" they sing in the video uploaded to Instagram.
The clip of the four Srinakharinwirot University students singing went viral with over 19,000 shares and 57,000 likes as of Wednesday afternoon.
Apparently, someone came along and rescued the students, who are now safe and sound. They also recorded the moment of their escape.