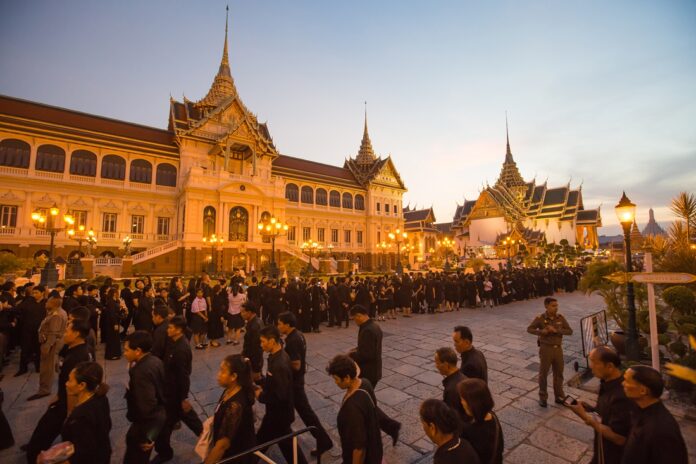 BANGKOK — The military government on Wednesday called on provincial authorities to organize mass events Tuesday in honor of His Majesty the Late King.
The nationwide ceremony is meant as a demonstration of enduring love for King Bhumibol, who died one month ago at 88, according to government spokesman Sansern Kaewkamnerd. The private sector was also encouraged to participate in the public display of loyalty and grief.
Read: Sea of Voices Rise in Tribute for Late King
The event will be broadcast live on national television, Lt. Gen. Sansern said.
According to a schedule released to the media, the ceremony in Bangkok will start at 8am in all state buildings, such as the Government House and public schools. Officials and mourners are to recite Buddhist prayers and swear oaths of allegiance to the late monarch in front of his portraits.
"Although His Majesty has already passed on to the heavens, he is still residing in the hearts of all Thai people, with sorrows and griefs that will never fade," part of the script reads.
Hourly schedules for provinces outside Bangkok will be decided locally, Sansern said.
The event is part of the national mourning declared by the government in the wake of King Bhumibol's death Oct. 13. The mourning will last for a year and end with the cremation the late king's cremation.