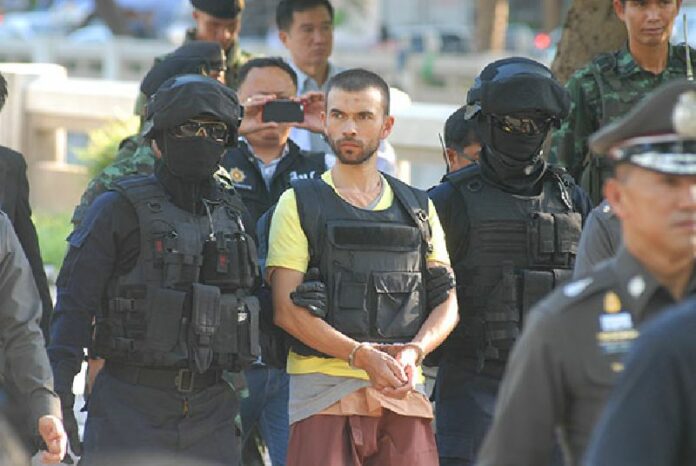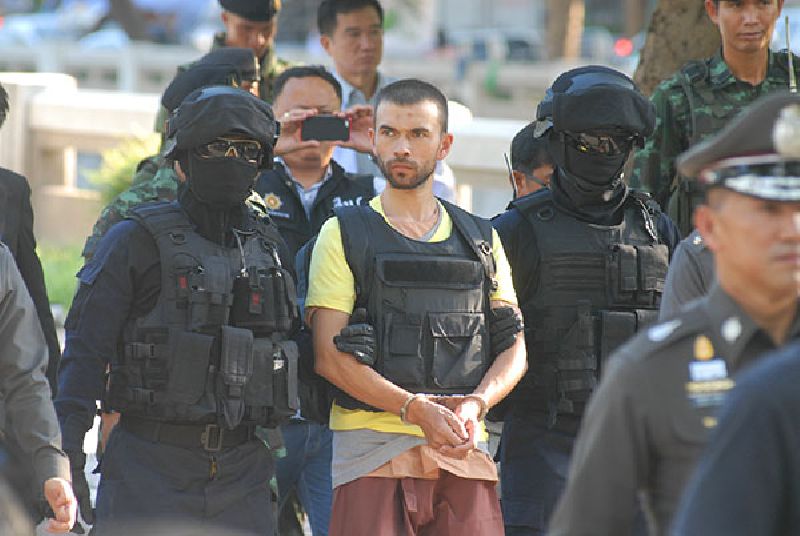 BANGKOK — A day after the trial got underway of two men accused of carrying out Thailand's worst single terror attack, the court announced Wednesday it will not convene again until March.
The military court Wednesday said it will continue hearing from its first witness, a police investigator, on March 6.
More than a year after the bombing of the Erawan Shrine killed 20 people on Aug. 17, 2015, Lt. Col. Somkiat Ploytubtim was finally called to testify Tuesday and Wednesday.
A lawyer for defendant Yusufu Mieraili said the decision to suspend the trial four months was agreed to by the judges, prosecutors, defense lawyers and interpreters. They settled on the next date all parties would be available, he said.
"I did not have any problem. It can be whenever," said Chamroen Panompakakorn. "But the military court and the prosecutors said they are busy during the year-end, as there are many cases concerning national security to be finished."
The military courts have been inundated with cases ever since the junta began using them to prosecute civilians and dissidents on charges of sedition and insulting the royal family.
The case was previously delayed months due to the lack of an interpreter for the Uighur defendants. The first was arrested on drug-related charges in June.
It finally got underway with Somkiat's testimony Tuesday after the military court approved two interpreters provided by the Chinese embassy.
Schoochart Kanpai, who represents suspect Adem Karadag, said he expected the end date to be pushed to mid-2018.