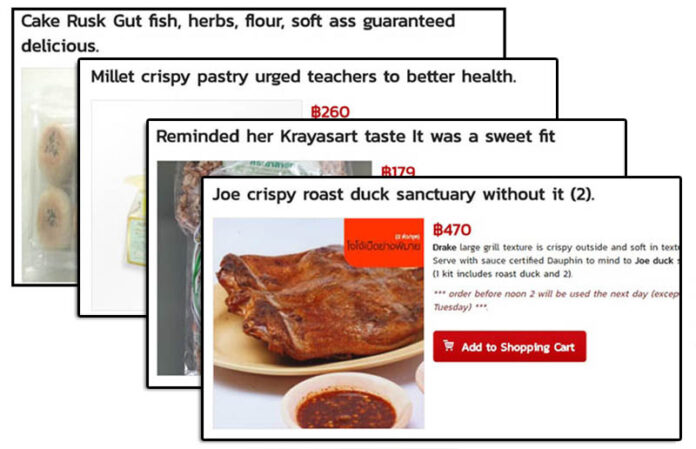 Roast duck sanctuary and sweet-fitting Kayasart. Know ye millet grain?
Few things provoke equal parts thought, confusion and laughter as the linguistic carnage that results when Thai collides with English via Google Translate.
We saw the people at Thai Post, who usually bring laughs with horribly mishandled packages, started an online market that relies on Google to serve customers in English.
We couldn't resist the urge to share the wonderful results.
The 4.0-ready marketplace is chock full of post-literary verse that may hold deeper meanings – or at least leave some farangs scratching their heads.