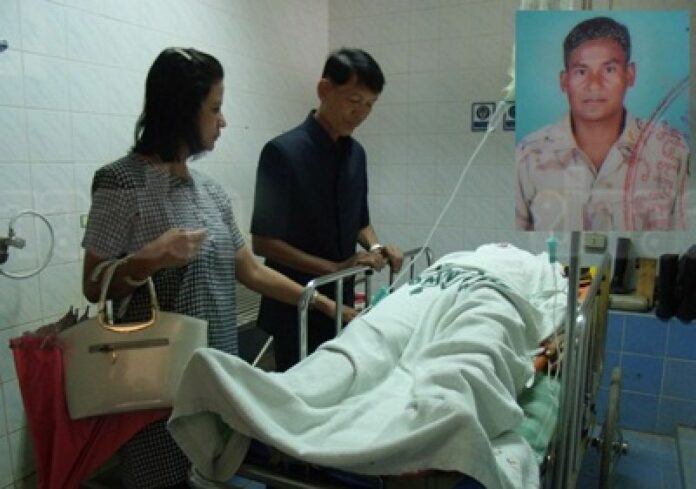 (12 April) A Regional Defense volunteer is found dead in an apparent case of accidental discharge, Nakorn Ratchasrima police say.
Mr. Joompon Darndumrongchai, 47, suffered shotgun wounds in his left thigh and left wrist. A shotgun was found nearby. His body was sent to the provincial hospital for a closer inspection.
Ms. Jamrus, the victim's wife, told police the volunteer was appointed to escort the local district chief during his visits to Songkran ceremonies in the province. As he prepared to leave his home, he grabbed his shotgun from the table and dropped it in a hurry, she said.
She added that she was doing laundry when she heard the gunshot. She tried to give her blood-soaked husband CPR but it was too late.
Police said Mr.Joompon apparently accidentally discharged the gun and the bullet lethally cuthis veins. The firearm was legally bought.
Regional Defense volunteers served as personalarmed bodyguards, drivers, and assistants for provincial officials in up country Thailand.