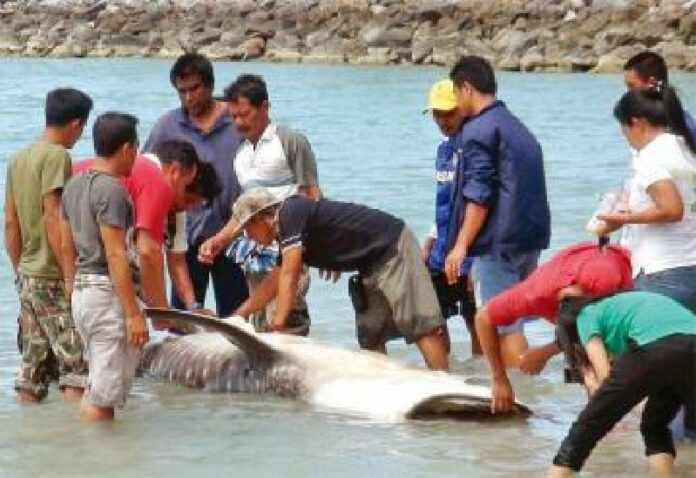 (9 May) Locals found a large whale shark floating dead in the ocean off of Kwaengpao beach, Nakhon Si Thammarat province.
Upon receiving citizens? reports, a team of reporters showed up at the scene and helped drag the carcass to shore. Mr.Santi Nilawat, head of the Research Center for Marine Resources of Songkhla, said that the whale shark was female and about 2 years old. It was 5 meters in length and weighed 400-500 kg.
Initial investigations pointed to death from sickness, since a water retention patch was found on its tail. Officials have gathered samples of internal organs to further determine the cause of death.