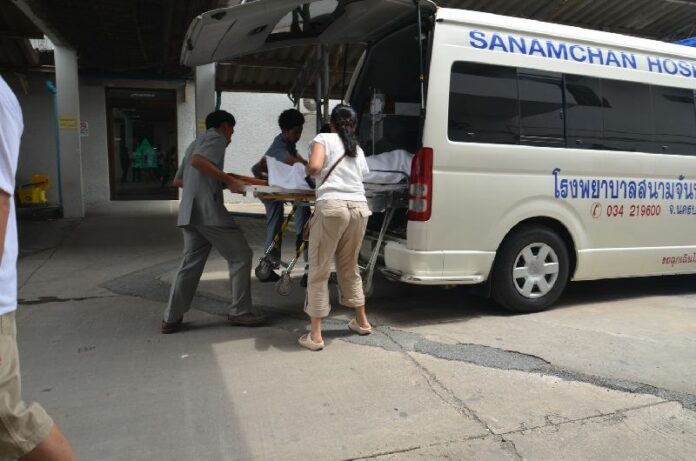 (7 July) A tiger at a temple shelter in Nakorn Pathom province has attacked one of the temple
parishioners, severely injuring him in the arm and hand.
The incident took place at Wat (Temple) Or Noi in Kampaengsaen District. Police found bloodstain
on one of the 3 tiger cages. The tigers inside the cage were visibly irritated. It was not
immediately clear how and why the man was attacked.
In total, 5 tigers live at the monastery. Luang Pu (Elder/Grandfather Monk) Dharma Issara, the
temple abbot, told police he had been sheltering the tigers since 2003. He said the tigers were
legally acquired and the Forest Department has approved their stay in the
temple.
The abbot said the temple will foot the bill for the injured man′s medical
cares.
A number of temples in Thailand serve as
sanctuary for tigers. Some monasteries became very popular with foreign tourists by offering the
tourists a chance to take photo next to these wild cats.