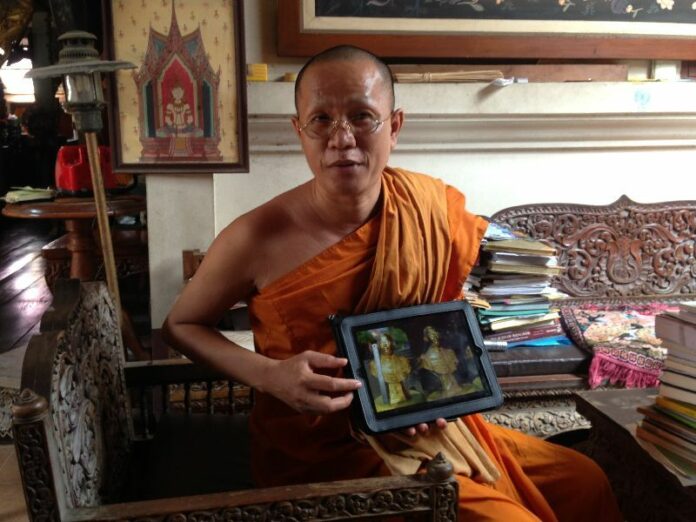 (28 August) A bronze-gold
statue of His Majesty the King has been stolen from a temple in Pathumthani Province, its abbot
said.
Pra Kru Kosol Sitthikarn, the abbot of Wat Bang Poon Temple, alerted the police after
he noticed that the statue was nowhere to be found.
CCTV cameras revealed the incident on 20
August, as 2 men entered the Praying Hall and stole the bronze-gold statue from a shelf.
According to the abbot, the statue represented His Majesty the King′s greatness. The locals
helped construct the statue in 1993 to show their loyalty, he said, and it has been used in annual
celebration of the King′s birthday for 16 years.
Pra Kru Kosal also said that this is the
fifth time that items in the temple had been stolen, and urged the police to arrest the men as soon
as possible.