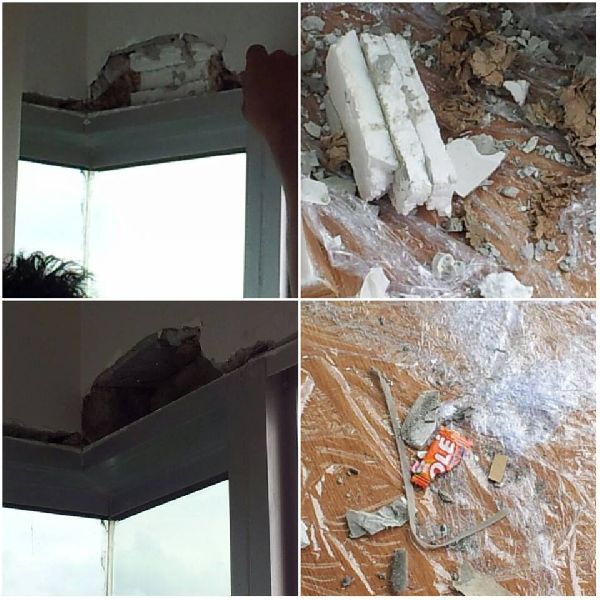 (31 August) A foreign
expat alleged that the walls inside his condominium room was filled with foams instead of cement.
Mr. Christopher George Houston, a resident of ?The Best? condominium in Sukhumvit 77, made a
complaint on Sansiri′s Facebook page that he was horrified to learn his wall was filled up with
paper and foam.
He posted some photos to prove his claim, saying he discovered about the foam
because rainwater kept leaking into his room so he hired a technician to investigate it.
The
complaint was a topic of much discussion on Pantip.com, the famous online community in
Thailand.
Mr. Uthai Uthaisaengsuk, Managing Director of the prestigious property group,
insisted that his company had investigated the case and said that Mr. Houston′s room was the only
room facing the problem.
According to Mr. Uthai, ?The Best? project was built by
construction company ?RTH?, a small contractor who was appointed for the group′s expansion.
Mr. Uthai said that if the investigation revealed that RTH was to responsible for the
problem, Sansiri group will blacklist the company and take legal action against it.