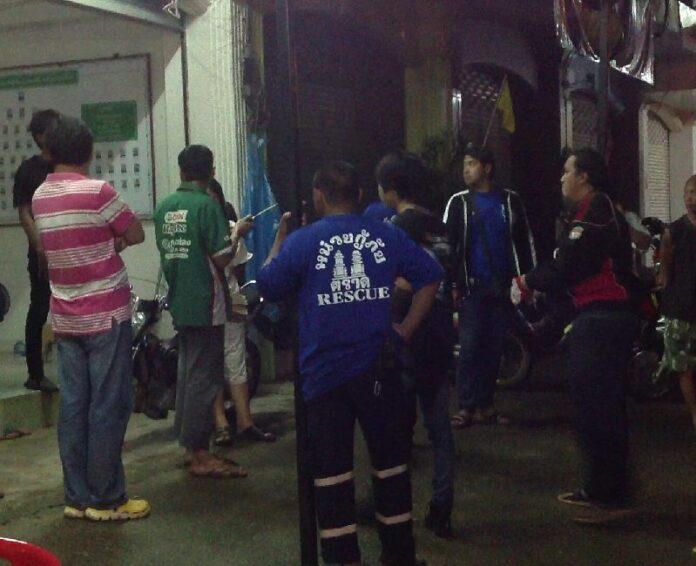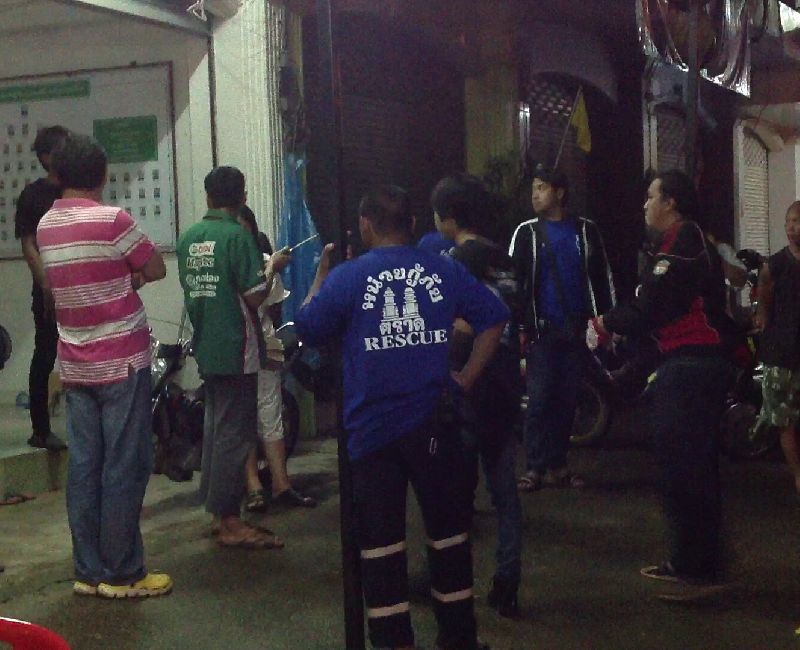 (11 September) Traffic dispute reportedly drove an angry man to fire his pistol in
the air in front of the office of rescue volunteers in Trad Province late last night.
Police
received emergency call from members of Boon Chuay Luea Foundation around 22.00 about an
unidentified man waving his handgun in threatening manner in front of their office.
Our
correspondent, who has managed to witness the incident before the officers reached the scene,
reported that the man was wearing blue sport shirts. He wandered around for the moment, then
discharged his firearm twice into the air. One bullet struck the roof of a nearby tent, but no one
was injured.
Eventually, the man raised his pistol at the direction of the office, then drove
away on his pickup truck, license plate number BJ 4399 Trad.
Mr. Manit Tianratin, a rescue
worker, said he was having a traffic dispute with the man on his way to the office. According to Mr.
Manit, the man rolled down his window and shouted that he would get the gun from his home and pay
him a visit later. The man did show up and repeatedly call Mr. Manit′s name, but Mr. Manit
stayed inside the office.
Police officers are interrogating a man in connection with the
incident.