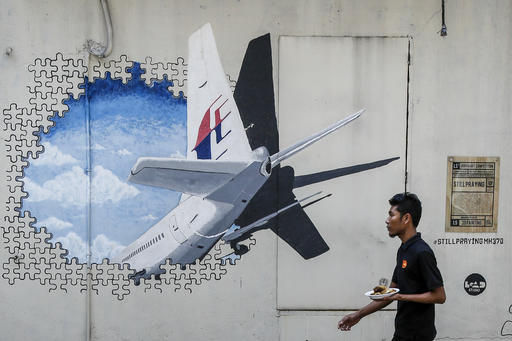 SYDNEY — Australian officials say debris discovered in Madagascar by a man who previously found a part from Malaysia Airlines Flight 370 will be examined by investigators to see if it, too, came from the missing plane.
The Australian Transport Safety Bureau said Friday that they had been contacted about the debris by Blaine Gibson, an American adventurer who has been hunting for Flight 370 over the past year. Gibson told the agency he found a part that may have come from the missing plane in Madagascar. The ATSB says Malaysian authorities have procedures in place to examine any suspected debris, but Australia will help if asked.
Malaysian authorities, who are leading the investigation into the plane's disappearance, have procedures in place to examine any suspected debris, though Australia will help analyze Gibson's discovery if asked, the agency said.
In February, Gibson found debris off the coast of Mozambique that experts later determined came from the missing Boeing 777 that vanished more than two years ago with 239 people on board.
In a separate development, a man found a piece of debris on an island off southern Australia that the transport bureau will examine, said ATSB spokesman Dan O'Malley. The agency was informed of the find on Thursday, and was working with island officials to have the part sent to the ATSB's headquarters, he said.
That piece was found on Kangaroo Island, just off the coast of South Australia state. Video of the part shows it bears the words "No step" — a phrase that also appeared on the part that Gibson found in Mozambique in February.
Several pieces of the plane have washed up over the past year on coastlines around the Indian Ocean. But officials have had no luck finding the main underwater wreckage despite an extensive search of a vast area of the Indian Ocean off Australia's west coast. Crews are expected to complete their sweep of the 120,000 square kilometer area by August, and there are no plans to extend the hunt beyond that.
Story: Kristen Gelineau
Related stories: 
Malaysia: 2 More Pieces 'Almost Certainly' From Flight 370
Australia: Mozambique Debris 'Highly Likely' From Flight 370 
Debris in Mauritius to be Examined by MH370 Investigators 
Malaysia to Inspect Debris Found on Thai Beach for MH370 Link