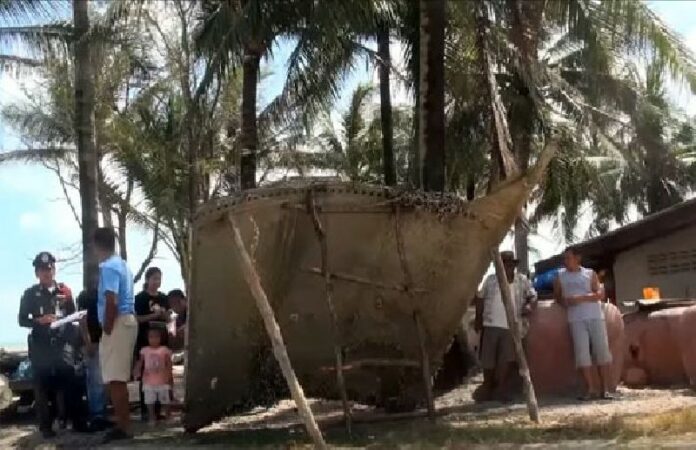 BANGKOK — A large metal chunk has washed ashore in southern Thailand, but Malaysian authorities are cautioning against speculation of a link to a Malaysia Airlines flight missing almost two years.
Malaysian Transport Minister Liow Tiong Lai said Sunday he has instructed Malaysian civil aviation officials to contact Thailand about the newly found wreckage.
Malaysia Airlines Flight MH370 lost communications and made a sharp turn away from its Beijing destination before disappearing in March 2014. It is presumed to have crashed in the southern Indian Ocean, and only one piece of debris has been identified as coming from the plane, a slab of wing that washed ashore on Reunion Island off the African coast last July.
The Guardian reported Sunday however that some experts were already casting doubts on the claim, with some suggesting the debris more likely came from a Japanese rocket.