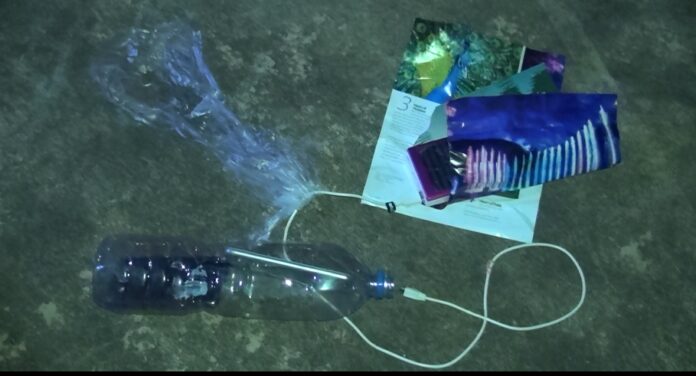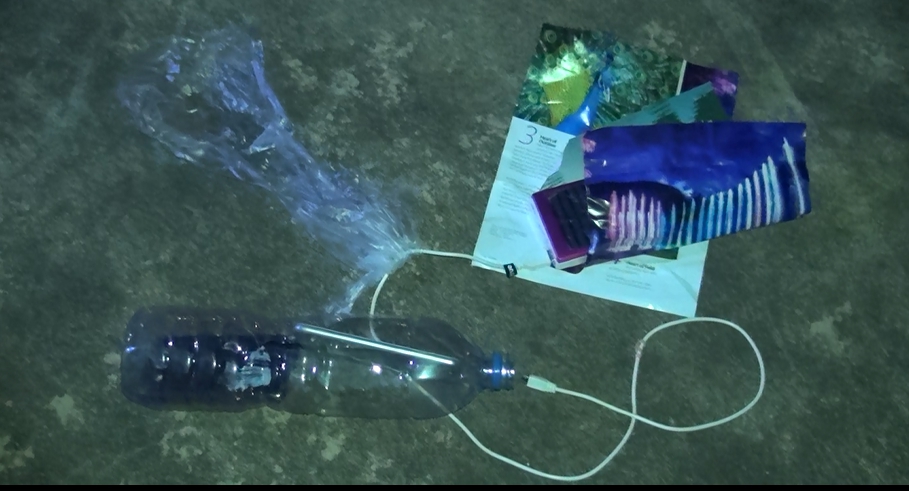 BANGKOK — Suvarnabhumi Airport Police said a suspicious device discovered there Thursday evening was not a bomb.
The device, consisting of an empty water bottle connected to two smartphones and a battery bank, was found 200 meters from the Novotel Suvarnabhumi Airport Hotel at 7pm.
Suvarnabhumi Airport Police said Friday the device was not explosive, contrary to initial fears. Police said that they suspect that it was left at the airport to create public panic.
"The detection dog sat down so the officers initially thought it was an explosive," said Police Lt. Col. Montien Baothong.
He said police then called Explosive Ordnance Disposal technicians and it was later found to be a false alarm.
Montien said police were notified by a member of the public who heard a ticking sound when jogging in the area. The bottle, which was wrapped in magazine pages, was found hidden behind some trees.
"And even if it really was a bomb, it would not have much impact as it was placed near the exit, 200 meters from the Novotel," Montien said.
Montien believes it was an attempt to cause panic. He said the Office of Police Forensic Science has collected DNA from the scene to help track down the perpetrator and police are looking into footage from CCTV.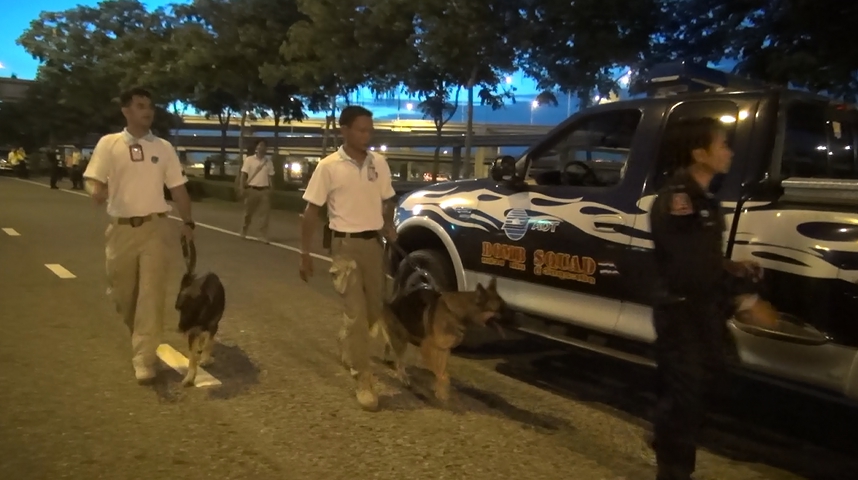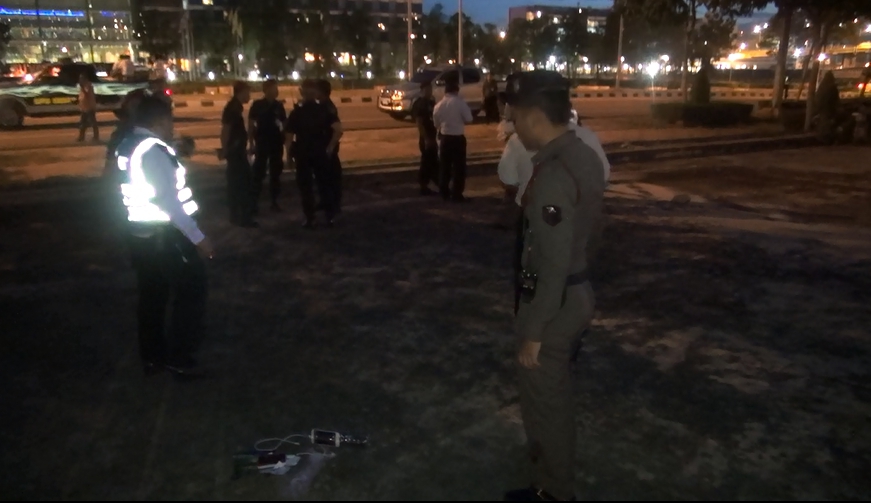 Related stories:
2 Injured When Bomb Explodes at Hua Lamphong Station: Police